Passover pie is not only possible, but delicious
April 4, 2017 by Darcie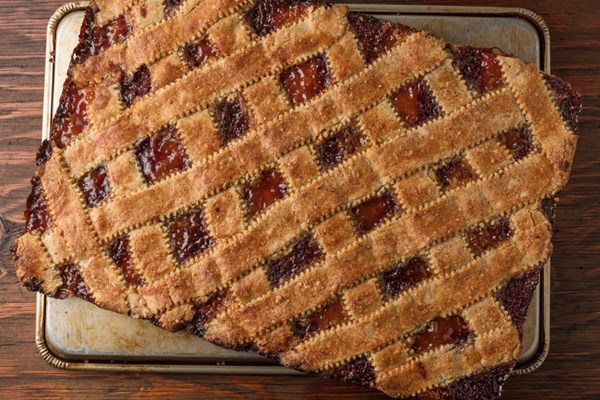 Over the years, Passover desserts have received a reputation for being less than stellar. Options were limited to things you could make with matzoh flour or potato starch, poor substitutions for wheat flour. Not being able to use dairy products like butter, milk and cream – staples in any baker's repetoire – compounded the issue.
That has all changed, with recipes building on ingredients like almond flour, tapioca flour, and almond milk. The focus on gluten-free recipes has also been a boon for Passover bakers. Baker Paula Shoyer has capitalized on these trends to build better desserts for the holiday – especially pies. She shared her recipes, tips, and tricks with The Washington Post.
Shoyer notes that standards like pastry cream and chocolate ganache can be made dairy-free, with almond milk. Almond meal can "improve the taste of cookies and cakes once weighed down by dry matzoh cake meal," she adds. The recipes in the article look delicious, including her Passover Linzer tart (pictured above), which she makes like a slab pie. It calls for three kinds of nuts and your favorite jam for the filling. There's also a blueberry pie and a chocolate tart to whet your appetite.