Two Weeks of Featured Cookbooks & Recipes
April 7, 2017 by Christine
At Eat Your Books we want to bring you the best recipes – our dedicated team searches out and finds online recipes excerpted from newly indexed cookbooks and magazines. New recipes from the best blogs are indexed daily and members index their favorite online recipes using the Bookmarklet all the time.

Below you'll find this week's recommendations from the EYB team.

Remember you can add any of these online recipes to your EYB Bookshelf – it's a great way to expand your personal recipe collection.

Happy cooking and baking everyone!
From blogs:
Tahini Cookies by Kimberly Parsons featured on indexed Leite's Culinaria
From AUS/NZ books:
5 recipes from Essential Annabel Langbein, Volume One: Savory: Best-Ever Meals for Busy Lives
Enter our Essential Annabel Langbein GIVEAWAY! (AUS/NZ only)
From UK books: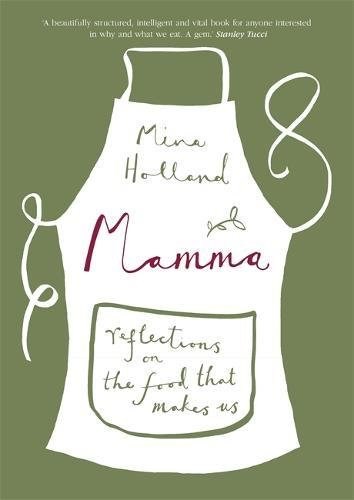 2 recipes from Mamma: Reflections on the Food That Makes Us by Mina Holland
Enter our giveaway — open WORLDWIDE! (Additional pasta maker prize is US only)
5 recipes from Sicily: Recipes from an Italian Island by Katie & Giancarlo Caldesi
Enter our Sicily GIVEAWAY! (US only)

From Hong Kong books:
1 recipe from Hong Kong Food & Culture: From Dim Sum to Dried Abalone by Adele Wong
Enter our Hong Kong Food & Culture giveaway — open WORLDWIDE!

From US books:
7 recipes from Dulce de Leche: Recipes, Stories, & Sweet Traditions by Josephine Caminos Oria
Enter our Dulce de Leche GIVEAWAY! (US only)
4 recipes from Sweet Middle East: Classic Recipes, from Baklava to Fig Ice Cream by Anissa Helou
1 recipe from Man'oushe: Inside the Street Corner Lebanese Bakery by Barbara Abdeni Massaad, indexed by an EYB member
Enter our Middle Eastern baking package GIVEAWAY! (US only)

Seen anything interesting?
Let us know
& we'll share it!