Seeds of Peace
April 8, 2017 by Jenny
We here at Eat Your Books love to spread the news of how food brings the world together in offering hope through gathering around the table to share food along with experiences.
Earlier this week, I shared our worldwide promotion on #CookForSyria which is raising funds to help children affected by the conflict in Syria. My hope in sharing books that focus on the food and people in the Middle East is to bring a greater understanding of this area of the world through their food, culture and traditions.
Joan Nathan, whose new book King Solomon's Table is out this month, shared on social media her involvment with Seeds of Peace. This organization brings together young leaders from across the United States to acknowledge and move beyond stereotypes, prejudices, and mistrust of others. Their camp in Maine creates rare and powerful opportunities for them to truly listen to each other's stories and experiences. Listening and understanding is the first step to bringing change.
For 24 years, Seeds of Peace has worked with youth from communities in conflict around the world. Seeds of Peace is committed to growing its US programs now more than ever. As these young leaders courageously sit down at the table together, the hope is that their new weekly post #Recipes4Peace inspires us to invite someone with a different perspective to our table.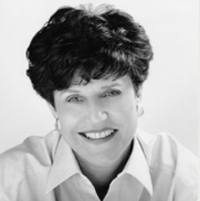 "Breaking bread is a good start to building bridges." Joan Nathan and Micaela Varricchio curated this project and a host of amazing chefs took part. A new recipe is going to be posted every Friday for the next few months. The first recipe is from Joan's "King Solomon's Table: a Culinary Exploration of Jewish Cooking from Around the World." A promotion on this title will be come soon but for now you can download her Double-Roasted Lemon Chicken (click through to the link which will take you to a download option where you can save each week's recipe).
Other chefs contributing include José Andres, Mario Batali, Massimo Bottura, Giada di Laurentiis Bobby Flay, Pati Jinich, Aglaia Kremezi, Mourad Lahlou, Yotam Ottolenghi, Alon Shaya, Nancy Silverton, Christina Tosi and Alice Waters.
For more information on this program or to make a donation, visit Seeds for Peace.