This week's featured cookbooks and recipes
May 12, 2017 by Christine
Do you find other people's comments on recipes helpful? Have you written your own recipe Notes? It's a great way to remind yourself how a dish turned out and share your experience with the EYB community. On each Recipe Details page you'll find a Notes tab.

Adding online recipes to your EYB Bookshelf is a really great way to expand your personal recipe collection. You can do this even if you have a free membership!

We're featuring online recipes from these books, magazines and blogs – check them out.

Happy cooking and baking everyone!

Celebrating Another Milestone!
We've reached 7,000 indexed cookbooks in the EYB Library!

Member Photo of the Week:
Sweet Potatoes with Yogurt & Coriander-Chilli Sauce from Simple: Effortless Food, Big Flavours by Diana Henry

Photo submitted by member raybun. Have you uploaded any of your own photos yet? Learn more!
From blogs: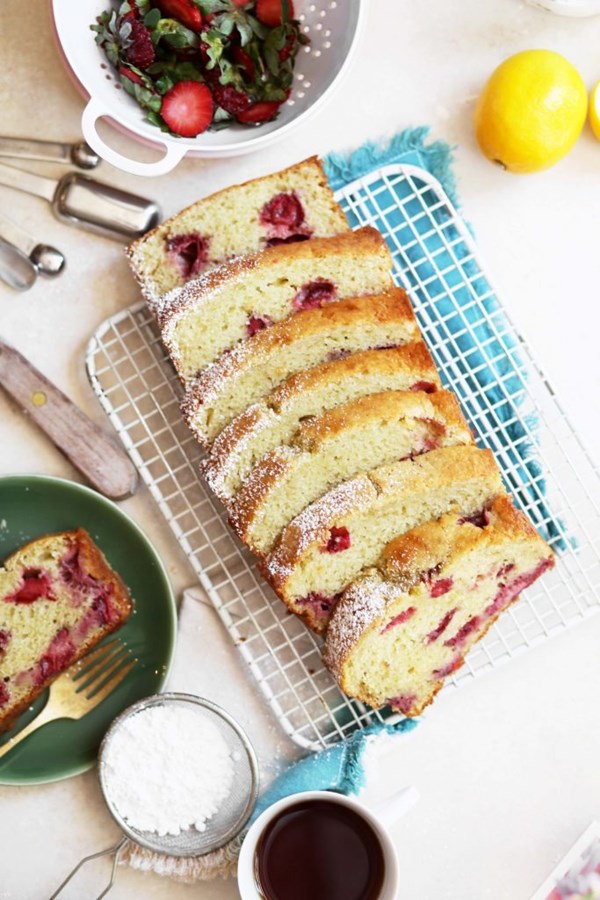 Olive Oil Pound Cake with Roasted Strawberries from indexed blog Joy the Baker
From AUS/NZ books:
6 recipes from It's Always About the Food by Monday Morning Cooking Club
From UK books:
14 recipes from Greece: The Cookbook by Vefa Alexiadou (re-issue of Vefa's Kitchen), also published in the US
Enter our Greece: The Cookbook GIVEAWAY! (US/UK/CAN/AUS)
Save 30% on this or ANY Phaidon cookbook!
From US books:
8 recipes from La Vie Rustic: Cooking and Living in the French Style by Georgeanne Brennan
Enter our La Vie Rustic GIVEAWAY! (US only)
10 recipes from Jack's Wife Freda: Cooking From New York's West Village by Dean & Maya Jankelowitz
Enter the Jack's Wife Freda GIVEAWAY! (US only)
2 recipes from Add a Pinch: Easier, Faster, Fresher Southern Classics by Robyn Stone
Enter our Add a Pinch GIVEAWAY! (US only)