Twenty Years of Better Baking – Author Profile – Marcy Goldman
May 21, 2017 by Jenny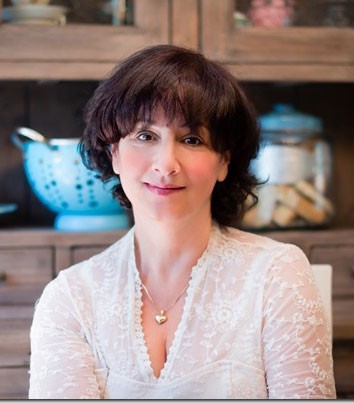 Marcy Goldman started her website Better Baking.com back in 1997 and has built a baking empire stoked by her passion for sharing her well-tested recipes. Currently, she is in the process of moving things over to Marcy Goldman's Better Baking.

When I look through Marcy's baking books, I am always amazed by the uniqueness of her recipes and thoroughness of her instructions. Marcy is truly a baking icon that doesn't often have the spotlight pointed at her – but she surely deserves to be brought out of the shadows. She continues to bring her fans quality recipes twenty years after starting her website.

In the ever challenging publishing world, Marcy has turned to self-publishing – and states "Self publishing has changed my life. I think it was my destiny. It is freeing and creative and for me, restorative."

Late last year, Marcy published the first in her Baker's Dozen Series, Best Holiday Cookies. She is baking and testing as fast as she can for the next title – Biscotti which she hopes will be out this month.

One of my dear friends, Laurel Eden, has been a recipe tester and long time fan of Marcy. Laurel shares, "Marcy Goldman is an innovative baker. I had the wonderful opportunity to be one of her recipe testers and it was an incredible experience. I put together ingredients I never thought possible to result in fantastic results. I wouldn't hesitate to try a Marcy Goldman recipe nor recommend one. In addition, my experiences with her have been positive, delightful, and inspirational. Marcy Goldman is a baker, a cook, and a great person."

Below I share a few thoughts on her books. I hope you take some time and explore these titles – all of which I highly recommend – especially the titles devoted to baking for they will add variety and foolproof recipes to your arsenal.

UPDATE 5/30 – for the next 30 days all of Marcy's books are $4.99 on Kindle – choose the Buy Book option here at Eat Your Books and select Amazon US. With a purchase of any of her cookbooks, you will receive four free months at BetterBaking.com – just email your receipt to editors@betterbaking.com.
Seen anything interesting?
Let us know
& we'll share it!