The latest food trend is hundreds of years old
May 22, 2017 by Darcie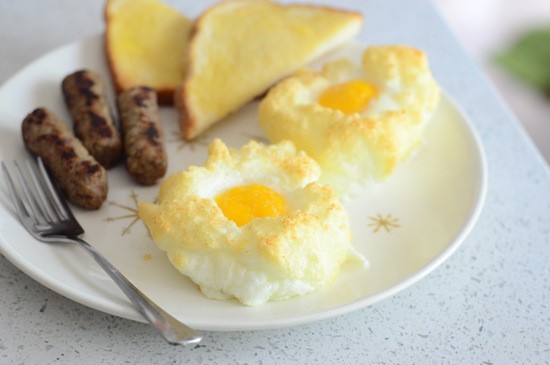 If you have an Instagram account and follow anyone who is into food, chances are high that you have seen dozens of photos of "cloud eggs", the latest craze to make the social media circuit. Golden yolks nestled in pillowy whites certainly are photogenic, but the recipe is nothing new. In fact, the technique dates back to the 17th century.
In those days, of course, there was no Instagram to capture the results, but there is a cookbook that chronicles the dish. Le Cuisinier François, a seminal cookbook published in 1651, includes a recipe for Oeufs à la Neige (eggs in snow), and the directions are strikingly similar to today's version, although the equipment has changed over the years. Instead of an oven, chefs used "a cooking tool called a salamander – basically, a hot fire shovel held over the dish. (Think of it as a 1600s version of a butane kitchen torch or a form of controlled broiling.)"
The recipe transformed throughout the intervening centuries into a different dish with the same name, oeufs à la neige or snow eggs, a delicious dessert of poached meringue served with custard.
The first "cloud eggs" were made for the same reason as today: they look gorgeous. Not everyone is a fan of this dish, however pretty it may be. Heath Goldman, writing for Real Simple, found that it was easy to end up with tasteless, dry whites and an egg yolk that was nearly cold. So if you haven't rushed to try this new trend, you may want to give it a closely read the recipe.
Photo of Baked egg clouds from Baking Bites by Nicole Weston