Crave-worthy Cookbooks from the Second Half of 2017 Part One
June 28, 2017 by Jenny
Do you hear that sound? The sound of Cookbooktober rapidly approaching. So many exciting titles are coming our way and to help you shuffle through the delightful madness, I'm sharing a sneak peek with you today of books being published in July and August (check back later in the week for a post on September through December's releases). If you are planning to purchase any of these books for yourself or as gifts, please use the Buy Book link as we will receive a small affiliate fee that will allow us to index more books. A note: some titles are being released in the UK and then later in the US – but now with sellers like Book Depository (one of our affiliate sellers) you don't have to wait unless you prefer the US version.
July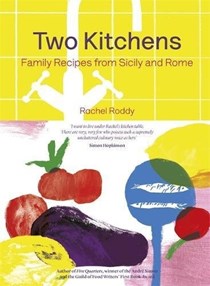 Two Kitchens: Family Recipes from Sicily and Rome by Rachel Roddy, the award-winning Guardian Cook columnist and winner of the Andre Simon and Guild of Food Writers', delivers a glorious book highlighting the food that comes from her two kitchens in Sicily and Rome. Rachel's first title Five Quarters is on my bookshelf and I cannot wait to have this title join it. I had the privilege of reviewing the electronic version and it is spectacular – Rachel's beautiful writing, stunning photographs and scrumptious recipes makes this title a must have.



The Joys of Jewish Preserving: Modern Recipes with Traditional Roots, for Jams, Pickles, Fruit Butters, and More–for Holidays and Every Day by Emily Paster is the author's second title. Her first book Food Swap was such a beautiful surprise with helpful information for swapping and the best salted caramel sauce ever. There are 75 recipes in her new title from fruit jams and preserves, to pickles and other savory preserves, and recipes to use the preserves you make in other dishes.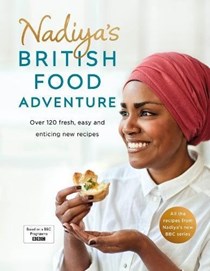 Nadiya's British Food Adventure : Over 120 Delicious and Diverse Recipes to Celebrate the Land we Call Home by Nadiya Hussain features mouth-wateringly delicious recipes from her BBC programme. Famed for her fantastic cookery skills and adventurous flavour choices, she sets off on a journey around the country to meet some of the finest growers, producers and pioneers. Her travels were the inspiration for the British Bake-Off winner to create over 120 easy and enticing new recipes that mix the local ingredients she encountered with her very favourite flavours: a nod to her Bangladeshi roots. I reviewed the author's first book Nadiya's Kitchen last year and it's a keeper as well.
Comfort : Delicious Bakes and Family Treats by Candice Brown delivers the recipes Candice learned to bake from her nan and mum, recipes close to her heart, that should be served up as a big generous slice – and preferably on a vintage plate if you have one. Candice's recipes are easy to make, no nonsense and hearty. I am really looking forward to this Great British Bake-Off contestant's debut book which is being released in the UK. It appears the ebook version will be available in the US at the same time (but things could change closer to release date).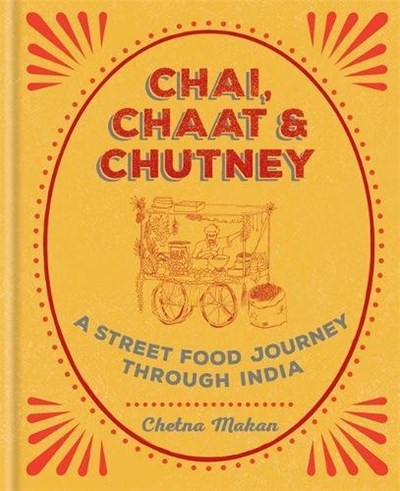 Chai Chaat & Chutney: a street food journey through India by Chetna Makan is back with another title – this time focusing on street food. Chetna is the author of one of my favorite books The Cardamom Trail which I had previously reviewed in May of 2016. Chai Chaat & Chutneywill be released in the UK in July and in the US in September. For this new title, the author traveled to all four corners of India – Mumbai, Kolkata, Delhi and Chennai – sampling the extreme varieties of street food available. Each area has subtle differences in ingredients and techniques, making the cuisine completely unique and full of character. From her journey, she has taken inspiration and created delicious recipes that are simple to cook at home.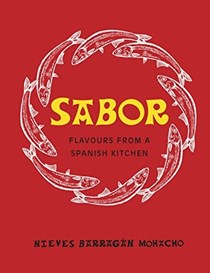 Sabor: Flavours from a Spanish Kitchen by Nieves Barragan Mohacho shares the food that the Basque-born chef likes to cook when she's off duty; the food that she grew up eating and the food that she still makes for friends and family. The recipes range from hearty dishes such as braised Iberian pork ribs and chorizo and potato stew, to lighter fare such as seafood skewers, clams in salsa verde and stuffed piquillo peppers, and a wealth of other recipes, from grilled hispi cabbage to baked cauliflower with salted almonds, chilli and shallots. This is the chef's second book her first, Barrafina named after her world famous tapas bar is a must have as well.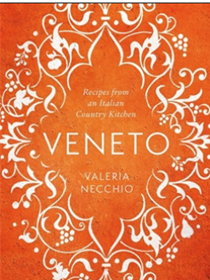 Veneto: Recipes from an Italian Country Kitchen by Valeria Necchio shares the food and flavors at the heart of the Veneto region in North Eastern Italy. Veneto includes lovingly written recipes that capture the spirit of this beautiful and often unexplored region, and Valeria's memories of the people and places that make the Veneto so special. The title is being released in the UK in July and comes to the US in December.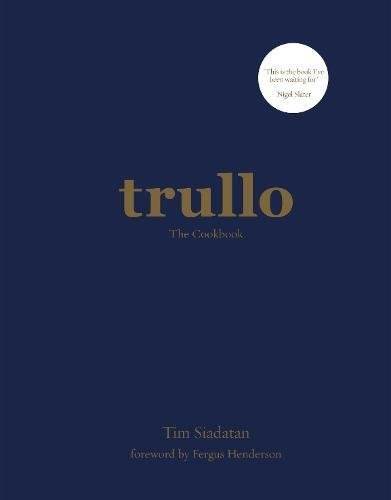 Trullo: The Cookbook by Tim Siadatan is being released simultaneously in the US and UK in July. London restaurant Trullo, and its baby sister, Padella, are taking the food world by storm with modern Italian recipes with a British twist. Siadatan, who was the youngest head chef ever to work at Jamie Oliver's Fifteen, takes the best of Italian cooking and combines it with British produce to create innovative original dishes.
Bianco: Pizza, Pasta, and Other Food I Like by Chris Bianco brings us a full-color, fully illustrated cookbook illuminating the fundamentals of pizza making, from the basics of flour and water to the philosophy behind Bianco's cooking. The book features recipes for his signature pies as well as strategies and techniques for translating chef's methods to the home kitchen.


Yemek by Isabel Lezmi, Lisa Rienermann and Veronika Helvacioglu shares authentic recipes, from mezze to desserts, which are surprisingly simple to re-create in any home kitchen and call on the iconic fresh ingredients and spices, all easy to source, that define Turkish cooking. This title was originally released in the German language in 2015 and at last comes to the UK in July and the US in December in English.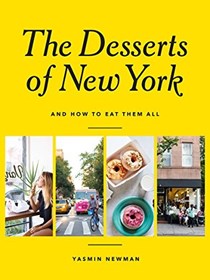 The Desserts of New York: (And How to Eat Them All) by Yasmin Newman is another title I am anxious to get my hands on. New York – oh how I miss you. This book is a travel journal featuring the desserts of New York City with 44 recipes from all the hottest sweet spots from number one voted old school Jewish chocolate babka to the infamous cronut – she covers them all. The book is being released in Australia, the UK and the US.




August
Hello! My Name Is Tasty: Global Diner Favorites from Portland's Tasty Restaurants by John Gorham and Liz Crain, the authors of the Toro Bravocookbook, shares recipes from Portland's favorites, Tasty n Sons and Tasty n Alder, the restaurants that reinvented the brunch scene (and then every eating hour after that) with supremely satisfying dishes.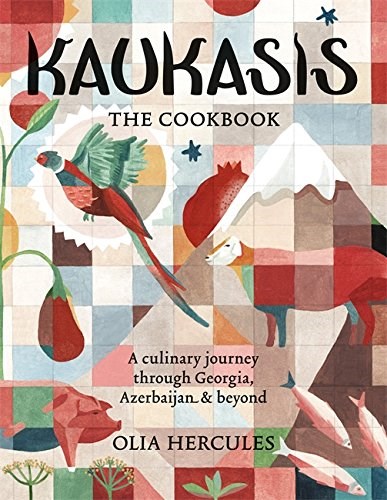 Kaukasis the Cookbook: The Culinary Journey Through Georgia, Azerbaijan & Beyond by Olia Hercules is being released in the UK in August and coming to the US in October. This title is a celebration of the food and flavours of the Caucasus – bridging Europe and Asia and incorporating Georgia, Azerbaijan, Armenia, Iran, Russia and Turkey. Olia Hercules introduces us to more than 100 recipes for vibrant, earthy, unexpected dishes from across the region. Olia wrote the beautiful Mamushkaas well.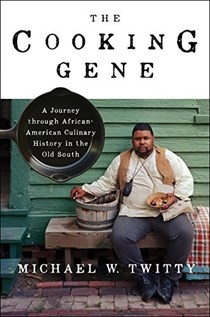 The Cooking Gene: A Journey Through African-American Culinary History in the Old South by Michael W. Twitty offers a fresh perspective on our most divisive cultural issue, race, in this illuminating memoir of Southern cuisine and food culture that traces his ancestry – both black and white – through food, from Africa to America and slavery to freedom. Twitty is a renowned culinary historian and I am excited to read this fascinating work.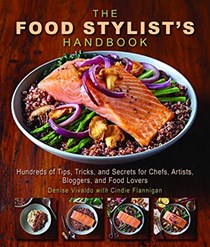 The Food Stylist's Handbook: Hundreds of Tips, Tricks, and Secrets for Chefs, Artists, Bloggers, and Food Lovers by Denise Vivaldo and Cindie Flannigan is a revised and updated edition of Denise's 2010 guide. Denise and Cindie are experts in their field, stylists to the stars and well sought after. They are incredibly generous with their time and talent and this is all reflected in their book. I have a copy of the original and it has helped me immensely in my food photographs (when I want to take the time to style them).
Made in Vietnam: Homestyle Recipes from Hanoi to Ho Chi Minh by Tracey Lister and Andreas Pohl is being released in Australia, the UK and US. This title covers the three main culinary regions of the country: the heart food of the north, dishes from the centre (in the tradition of the cuisine of the imperial city Hue), and the sweeter, spicier food of the tropical south. In addition to the recipes, it looks at different aspects of the country's food history and its absorption of various culinary influences, including the extensive French and Chinese influence, long-established coffee culture, and the casual style of dining. Interwoven throughout the food photography are shots of the markets, landscapes and people.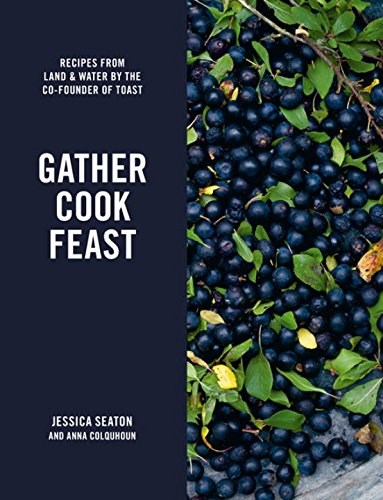 Gather, Cook, Feast: Recipes from Land and Water by the Co-Founder of Toast by Jessica Seaton is a cookbook that celebrates seasonal eating, and the landscapes that produce it, from the co-founder of the lifestyle brand Toast. Gather, Cook Feast celebrates the connection between the food that we eat and the land where we live, in over 120 recipes.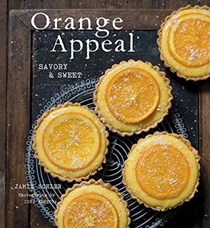 Orange Appeal: Savory & Sweet by Jamie Schler is going to be great. I tested recipes for this book and those recipes were incredible (which was the same feedback from others who tested.) A few examples of the recipes herein are with recipes such as Orange Fig Sauce, Orange Braised Belgian Endive with Caramelized Onions and Bacon, Beef in Bourbon Sauce, Glazed Apple and Orange Braid, and Chocolate Orange Marmalade Brownies. You need this book.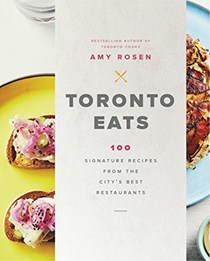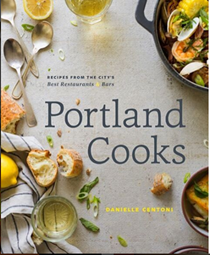 Toronto Eats: 100 Signature Recipes from the City's Best Restaurants by Amy Rosen is a Figure1 Publishing title being released in Canada and the US. Previous titles have been well done, beautiful and the recipes worked. Their Eats and Cooks series are my favorites taking me to the best restaurants in the subject city – all without leaving my home. They are also releasing Portland Cooks: Recipes from the City's Best Restaurants and Bars by Danielle Centoni and I seriously cannot wait to add these books to my collection.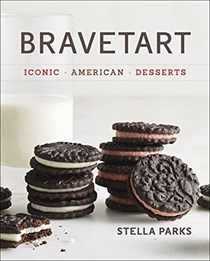 BraveTart: Iconic American Desserts by Stella Parks is the book the whole baking world has been awaiting for what seems like forever. I've been stalking Stella (when is the book coming, when is the book coming) and thankfully she hasn't obtained a restraining order against me (yet). Stella is the pastry genius at Serious Eats and this book is epic – it's not mad science with smoke and mirrors – it is all about recipes that are perfected and updated for all our favorite classics. Approachable and a must have for any level baker. If Alton Brown and J. Kenji López-Alt had a cookbook child, it would be Stella. This book rocks.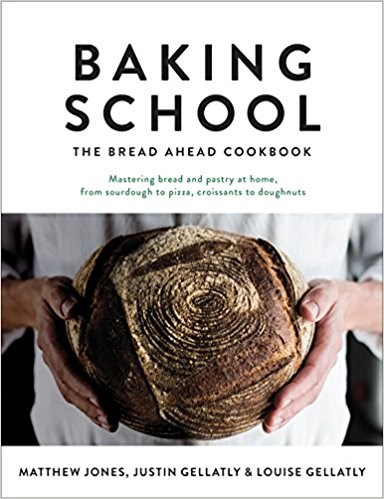 Baking School: The Bread Ahead Cookbook: Mastering bread and pastry at home, from sourdough to pizza, croissants to doughnuts by Justin Piers Gellatly and Louise Gellatly is being released in the UK in August and it appears as the ebook version will be available in the US. Best known for Justin's world-famous doughnuts, the Bread Ahead Bakery in Borough Market is also home to their Bakery School, where thousands have learned to make sourdough, croissants, Swedish ryebread, pizza and much more besides. Now, using this book, you can too, from the comfort of your own home. I have the author's first book and love it!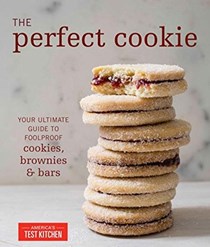 The Perfect Cookie: Your Ultimate Guide to Foolproof Cookies, Brownies, and Bars by America's Test Kitchen will be one of the go-to books for cookie baking this holiday season. 448 pages of perfected cookie classics and new and unique recipes await us in this cookie bible from the well respected America's Test Kitchen.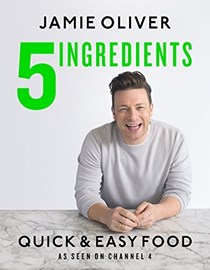 5 Ingredients: Quick & Easy Food by Jamie Oliver is being released in the UK and US in August. Jamie wants to make good food, super-simple. Every recipe uses just five key ingredients, ensuring you can get a plate of food together fast, whether it's finished and on the table super-quickly, or after minimal hands-on prep, you've let the oven do the hard work for you. Each recipe has been tried and tested (and tested again!) and well it's Jamie.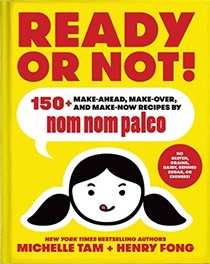 Ready or Not!: 150+ Make-Ahead, Make-Over, and Make-Now Recipes by Nom Nom Paleo by Michelle Tam and Henry Fong is a new cookbook from the James Beard Award nominated creators of Nom Nom Paleo, the wildly popular blog, app, and New York Times bestselling cookbook! Ready or Not makes healthy Paleo home cooking a breeze, no matter if there's time to prepare or just minutes to spare. Check out our calendar for the author's events.

If you need me, I'll be buried in September through December (this is a doozy of a list but will give you an idea of what is coming our way.)