Why dried pasta is better than fresh
June 3, 2017 by Darcie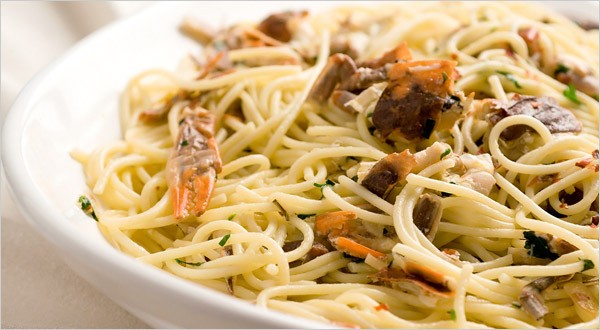 Fresh pasta has found its way into most major supermarkets, following the trend toward fresher, less processed ingredients. But just because it is fresh doesn't mean it is better than dried pasta, says Evan Kleiman. She explains why in an article in The LA TImes.
Kleiman has been saying this for years. Back in 1994, she co-authored Pasta Fresca: An Exuberant Collection of Fresh, Vivid, and Simple Pasta Recipes. In that tome, she discussed how neither fresh nor dried pasta was necessarily better than the other version, saying that "each has unique attributes that work in differing roles." Kleiman is frustrated that over 20 years since she wrote her book, people were still assuming that fresh means better.
People often think that because they are served fresh pasta in a restaurant that it must be a superior product. Wrong, says Kleiman. It is just quicker to cook fresh pasta. She polled a number a chefs, who almost universally said "that they eat dry pasta at home but, due to service issues – brought on by the combination of dry pasta cook times and the impatience of diners – they decided that fresh pasta was the best solution to a challenging problem." So don't feel guilty about skipping over the more expensive fresh pasta in the refrigerated case. The boxed stuff is not only cheaper but it's actually better.
Photo of Pasta with soft-shell crabs from The Minimalist at The New York Times by Mark Bittman and Evan Kleiman
Seen anything interesting?
Let us know
& we'll share it!