Cookbook Giveaway – Tapas – Elisabeth Luard
July 3, 2017 by Jenny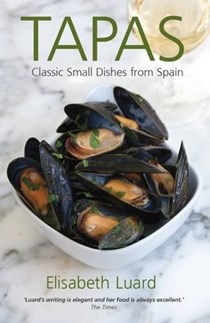 Tapas: Classic Small Dishes from Spain by Elisabeth Luard is a beautiful book sharing recipes for my favorite way to enjoy a meal – little plates. I'd rather have an array of little bites than a composed plate of food – I love the variety and the communal sharing makes for a great experience.
For more information on this title, please see our review post which shares a recipe for Spiced Grilled Chicken.
We are pleased to offer five copies of this title to our EYB Members in the US and UK. One of the entry options is to answer the following question in the comments section of this blog post.
Which recipe in the index would you like to try first?

Please note that you must be logged into the Rafflecopter contest before posting or your entry won't be counted. Please be sure to check your spam filters to make sure you receive our email notifications. Prizes can take up to 6 weeks to arrive from the publishers. If you are not already a Member, you can join at no cost. The contest ends at midnight on August 6th, 2017.
Seen anything interesting?
Let us know
& we'll share it!