The story of food in photography
August 12, 2017 by Darcie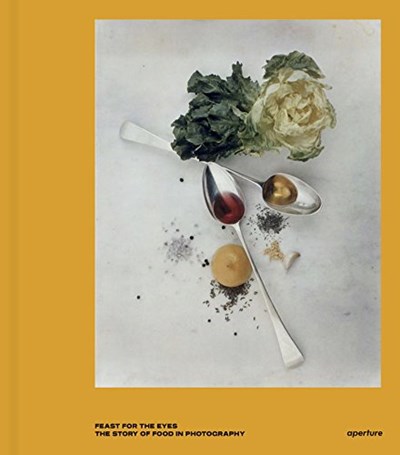 In the Instagram age, where everyone's screens are saturated with lush, colorful, and precisely arranged images of food and drink, we have to be reminded that for most of human existence, people did not have photographs of food to entice them to eat or guide them to cook. From photography's earliest days to the present, however, food and photography have been a natural pairing, not just in terms of art but also of commerce, as advertisers quickly realized the selling power of striking images.
Interest in both food photography and food as a subject has risen dramatically in recent years, and Susan Bright's book Feast for the Eyes: The Story of Food in Photography latches onto this trend, exploring food photography's rich history―not only in the realm of fine art, but also in crossover genres such as commercial and scientific photography. Bright recently provided a brief excerpt from her book to Saveur Magazine.
Feast for the Eyes takes a historical look at the changing aesthetics of food photography and how those images have impacted us. In the excerpt, she discusses a handful of photographers every food lover should know. The first she discusses is Charles Philippe Auguste Carey, a pioneer in the nascent days of the genre in the 1850s. His still-life images embody the departure "from the symbolism of food in painting, while simultaneously pulling on its legacy," according to Bright.
Fast forward almost a century to the 1940s, and you will encounter the work of Nickolas Muray. A Hungarian émigré to the United States, he brought with him not only great technical skill, but also "a vision to represent the fantasy of American life." His photography for magazines like McCall's featured bold, saturated colors and tables overflowing with food and flowers. This may have been the first 'aspirational' food photography.
If you are attracted to the intersection of eating and imagery, you will find Bright's book to be a fascinating read that chronicles how food photography has transformed over the last two centuries, and how those changes have affected the way we eat and how we think about food.