What is 'nduja?
August 15, 2017 by Darcie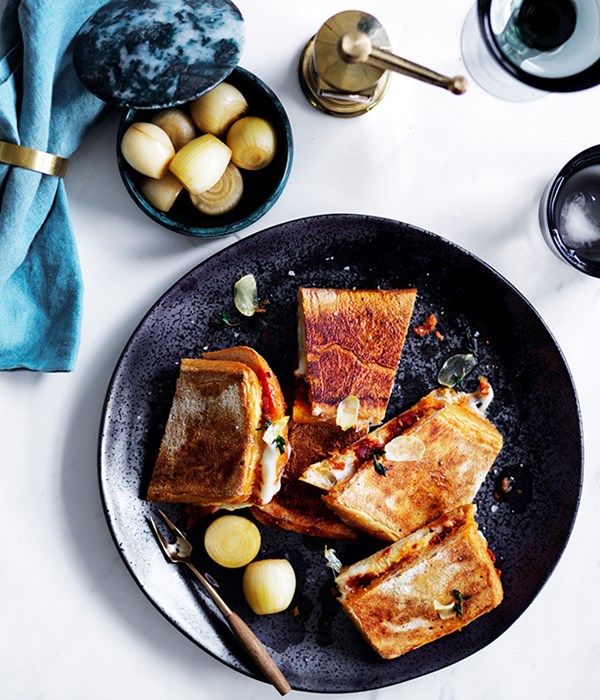 Spreadable salumi might sound like an oxymoron, but it is in fact a product, namely an Italian specialty called 'nduja. Made from pork, chilli peppers, herbs and spices, the fiery spread (pronounced en-doo-yah) comes from the Calabrian region of Italy. As Australian Gourmet Traveller explains, its spicy flavor enhances many dishes, from eggs to pizza and beyond.
In addition to its fiery taste, one of the appeals of 'nduja is its supple texture. Bringing the 'nduja to room temperature before you use it allows the fat to soften and the flavor to fully bloom. While not a supermarket staple, 'nduja is available in Italian delicatessens or specialty shops. It is sold in either in its whole form, which is shaped like a football, or in jars or other resealable containers.
'Nduja's bold flavors can complement a wide variety of dishes. One of its most common uses is as a bruschetta spread, and you will often find it paired with eggs as well. But that's far from all – you can find 'nduja jazzing up roasted vegetables, perking up pasta sauces, and used as part of a marinade or rub. If you're interested in trying 'nduja, the EYB Library contains over 50 online recipes to get you started, including the 'Nduja and mozzarella ciabatta with garlic and thyme oil from Australian Gourmet Traveller Magazine, pictured above.
Seen anything interesting?
Let us know
& we'll share it!