Fall Cookbooks
August 25, 2017 by Jenny
Earlier this summer, I shared two comprehensive lists – highlighting books released in July and August and then a large breakdown of key cookbooks that will be published from September through November. Today, I wanted to provide you with a more manageable compilation. (Confession: this list was three times as long and I made cuts – then it was twice as long and I made further cuts. It was a painful process.)
As usual at this time of year, all the major food websites have shared their hot picks which usually consist of a list of books far less in number than the the one that follows. We are cookbook obsessed at Eat Your Books and, accordingly, our list will be longer.
If you are planning to purchase any of these books for yourself or as gifts, please use the Buy Book link as we will receive a small affiliate fee that will allow us to index more books. A note: some titles are being released in the UK and then later in the US – but now with sellers like Book Depository (one of our affiliate sellers) you don't have to wait unless you prefer the US version.
Stay with me, here we go.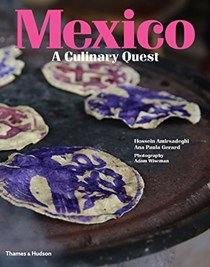 Mexico: A Culinary Quest by Hossein Amirsadeghi captures the essence and spirit of Mexican food history as well as a wide range of contemporary cooking styles. The lively texts are accompanied by more than 1000 specially commissioned photographs celebrating not only the cuisine but also the rich culture of which it is part. This book is stunningly epic – I just received it yesterday and am poring through it.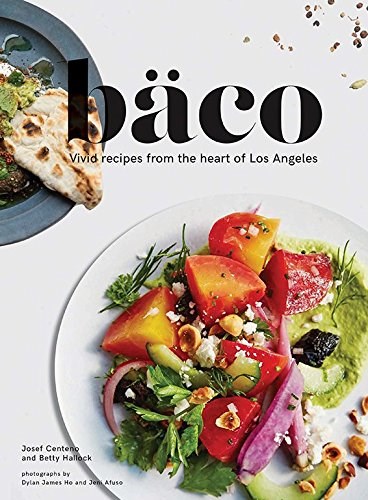 Bäco: Inspired Recipes from the Heart of Los Angeles by Josef Centeno and Betty Hallock is from the chef credited with capturing the myriad tastes of Los Angeles on the plate. Recipes span from simple to show stopping, exploring sauces, soups, mains, salads, and desserts, too.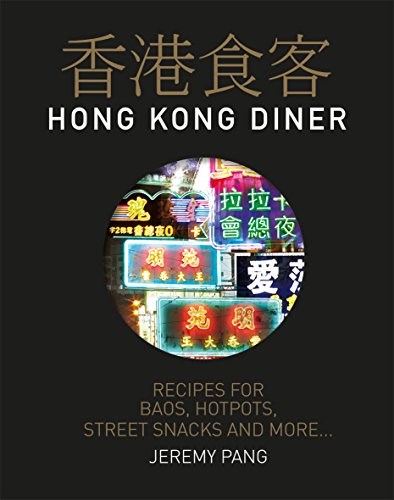 Hong Kong Diner: Recipes for Baos, Buns, Hotpots and More by Jeremy Pang is the first cookbook to explore the east-meets-west diner food crossover of Hong Kong cuisine which draws on everything from classic Chinese to America's west coast to French Vietnamese. This book represents comfort food at its finest: Beef brisket noodle soup sits alongside Peanut butter French toast, Claypot rice beside Savoury doughnuts, Pineapple buns next to Milk tea, and he expertly brings together in this book the very best dishes that the city has to offer. Hong Kong Diner is being released in the UK in September and then the US in October.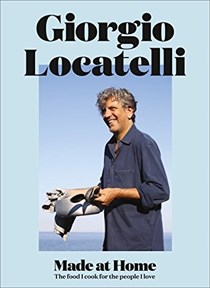 Made at Home by Giorgio Locatelli is a colourful collection of the food that the world famous chef loves to prepare for family and friends. With recipes that reflect the places he calls home, from Northern Italy to North London or the holiday house he and his wife Plaxy have found in Puglia, this title is a celebration of favourite vegetables combined in vibrant salads or fresh seasonal stews, along with generous fish and meat dishes and cakes to share.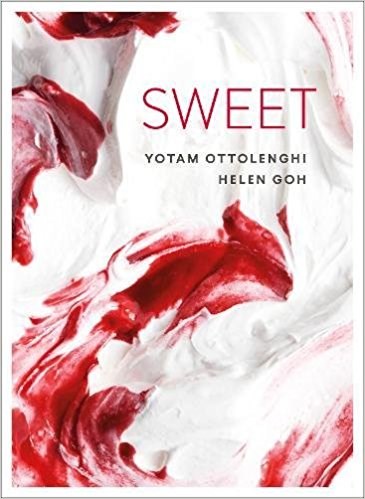 Sweet by Yotam Ottolenghi and Helen Goh brings fresh, evocative ingredients, exotic spices and complex flavourings – including fig, rose petal, saffron, aniseed, orange blossom, pistachio and cardamom – to indulgent cakes, biscuits, tarts, puddings, cheesecakes and ice cream in 110 innovative recipes.
Feasts by Sabrina Ghayour is the highly anticipated follow up to the award-winning Persiana and number one bestseller Sirocco. Here Sabrina shares a delicious array of Middle-Eastern dishes from breakfasts to banquets and the simple to the sumptuous. Sabrina is one of those authors whose books I must have and was the subject of my latest Flashback Friday.
Myers + Chang at Home: Recipes from the Beloved Boston Eatery by Joanne Chang shares recipes that are bursting with flavor, are meant to be shared, and anyone can make them at home – try Dan Dan Noodle Salad, Triple Pork Mushu Stir-fry, or Grilled Corn with Spicy Sriracha Butter from the popular Boston hotspot.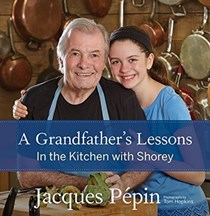 A Grandfather's Lessons: In the Kitchen with Shorey by Jacques Pépin shares recipes that the world famous chef has taught his most charismatic pupil, his granddaughter – "food that is plain, but elegant, and more than anything, fun." Jacques events are now on our calendar for both signings and Sur la Table events. This book is absolutely gorgeous with step by step photographers and the love of a granddaughter and grandfather shining through in every page.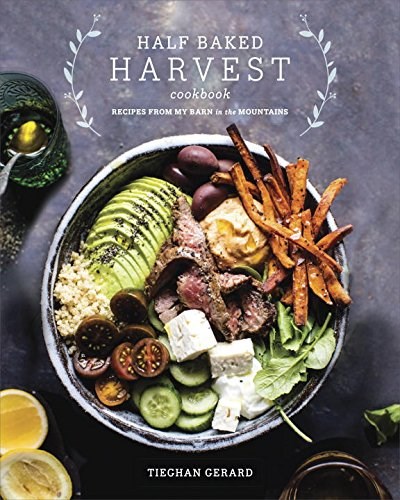 The Half Baked Harvest Cookbook: Recipes from My Barn in the Mountains by Tieghan Gerard shares the popular blogger's fresh take on comfort food, stunning photography, and charming life in the mountains. I am really looking forward to this title as Tieghan has a knack for punching up the ordinary and transforming it into something special. This book is absolutely gorgeous – I want to cook the whole book.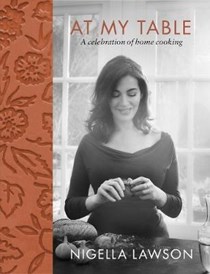 At My Table: A Celebration of Home Cooking by Nigella Lawson is coming to the UK this September. Nigella says it best: 'Our lives are formed by memories, and the focus of mine is the food I've cooked and the people I've cooked for, the people who have sat at my table, as well as the other tables I've eaten on, from the blue formica of my childhood, to the mottled zinc that is the nexus of my life now. This book, like all the books I've written and all the cookery books I've read, is not just a manual, but a collection of stories and a container of memories.'



Orange Blossom & Honey: Magical Moroccan Recipes from the Souks to the Sahara by John Gregory-Smith details the author's travels into the heart of the High Atlas Mountains to learn the secrets of traditional lamb barbecue, then his journey north, through the city of Fes, where the rich dishes of the Imperial Courts are still prepared in many homes. From here he continued on to the Rif Mountains, where rustic recipes are made with the freshest seasonal produce. I am a huge fan of Gregory and am excited that another book is coming our way.



Federal Donuts: The (Partially) True Spectcular Story by Michael Solomonov, Steven Cook, Tom Henneman, and Bob Logue and Felicia D'Ambrosio shares the story of how Federal Donuts was created along with recipes. Strawberry lavender, guava poppy, pomegranate Nutella, and salted tehina are just a few of the imaginative flavors featured in this book. Also included are all the tips needed for making foolproof donuts at home. There is even a bonus recipe for the other specialty of "Fednuts": shatteringly crisp Korean-style fried chicken.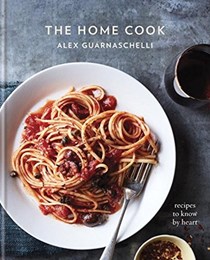 The Home Cook: Recipes to Know by Heart by Alex Guarnaschelli is an all-in-one cooking bible for a new generation with 300 recipes for everything from simple vinaigrettes and roast chicken to birthday cake and cocktails.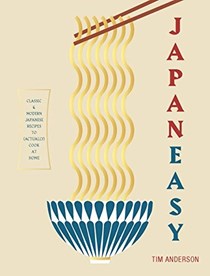 JapanEasy: Classic and Modern Japanese Recipes to (Actually) Cook at Home by Tim Anderson offers an introduction to the world of Japanese cooking via some of its most accessible (but authentic) dishes. I am a fan of Anderson – and love his first book Nanban – this should be great.



My Rice Bowl: Korean Cooking Outside the Lines by Rachel Yang and Jess Thompson is a cookbook with 75 recipes based on the author's deeply comforting Korean fusion cuisine, inspired by cultures from around the world. As co-owner of the popular Seattle restaurants, Joule, Trove, and Revel, and Portland's Revelry, chef Yang delights with her unique Korean fusion – think noodles, dumplings, pickles, pancakes, and barbecue. In the cookbook you'll find the restaurants' kimchi recipe, of course, but there's so much more – seaweed noodles with crab and crème fraîche, tahini-garlic grilled pork belly, fried cauliflower with miso bagna cauda, chipotle-spiked pad thai, Korean-taco pickles, and the ultimate Korean fried chicken (served with peanut brittle shards for extra crunch).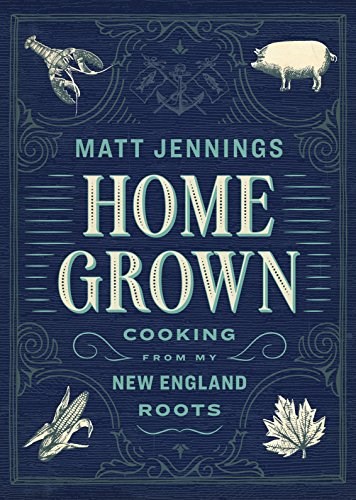 Homegrown: Cooking from my New England Roots by Matthew Jennings honors the traditional foods of New England while turning them on their head: maple flavors the dressing of a Little Gem lettuce salad as well as the dipping sauce for dumplings, molasses and cider are used to marinate chicken wings, a blueberry sauce accompanies a roasted lamb dish, and Moxie (the official soft drink of Maine) flavors beans and short ribs. This is a stunning cookbook that deserves the accolades it will surely receive.
Breakfast, Lunch, Dinner… Life!: Recipes and Adventures from My Home Kitchen
by Missy Robbins and Carrie King shares her favorite cook-at-home recipes, inspired by her year off from professional cooking. A collection of recipes that Robbins created in her tiny West Village kitchen while she rediscovered life outside of the restaurant world. It is absolutely stunning! Be sure to check out
Missy's tour dates
.
Cheers to The Publican, Repast and Present: Recipes and Ramblings from an American Beer Hall
by Paul Kahan and Cosmo Goss and Rachel Holtzman is the highly anticipated narrative-rich cookbook by Chicago's superstar chef whose destination restaurant, The Publican, is known for its incredibly delicious pork- and seafood-centric, beer-friendly cooking.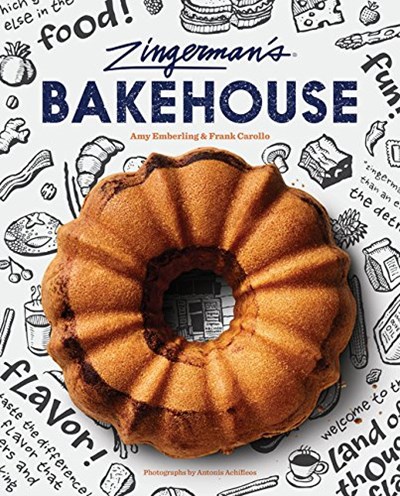 Zingerman's Bakehouse: Best-Loved Recipes for Baking People Happy by Amy Emberling and Frank Carollo is the must-have baking book for bakers of all skill levels. Since 1992, Michigan's renowned artisanal bakery, Zingerman's Bakehouse in Ann Arbor, has fed a fan base across the United States and beyond with their chewy-sweet brownies and gingersnaps, famous sour cream coffee cake, and fragrant loaves of Jewish rye, challah, and sourdough. It's no wonder Zingerman's is a cultural and culinary institution. Now, for the first time, to celebrate their 25th anniversary, the Zingerman's bakers share 65 meticulously tested, carefully detailed recipes in a beautiful hardcover book featuring more than 50 color photographs and bountiful illustrations.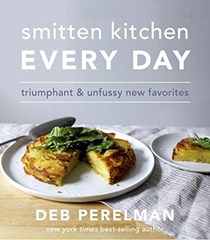 Smitten Kitchen Every Day: Triumphant and Unfussy New Favorites by Deb Perelman shares more than 100 new, easy-to-cook, impossible-to-resist recipes from the beloved blogger (indexed here) and New York Times best-selling, award-winning author of The Smitten Kitchen Cookbook. A perfect gift for your mom, your friends, your boss, or yourself.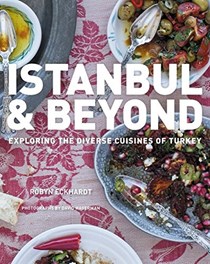 Istanbul and Beyond: Exploring the Diverse Cuisines of Turkey by Robyn Eckhardt takes readers on an unforgettable epicurean adventure, beginning in Istanbul, home to one of the world's great fusion cuisines. From there, they journey to the lesser-known provinces, opening a vivid world of flavors influenced by neighboring Syria, Iran, Iraq, Armenia, and Georgia. From village home cooks, community bakers, café chefs, farmers, and fishermen, they have assembled a broad, one-of-a-kind collection of authentic, easy-to-follow recipes – many of which have never before been published in English. I tested a few recipes from this title and they were delicious. Robyn has a number of events scheduled to celebrate this book.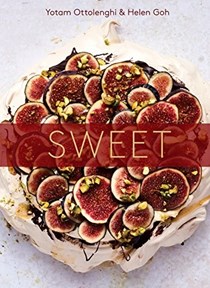 Sweet by Yotam Ottolenghi and Helen Goh is coming to the US this month and was released last month in the UK. The pastry chef turned international cooking sensation shares this book entirely filled with delicious baked goods, desserts, and confections starring his signature flavor profiles and ingredients including fig, rose petal, saffron, orange blossom, star anise, pistachio, almond, cardamom, and cinnamon.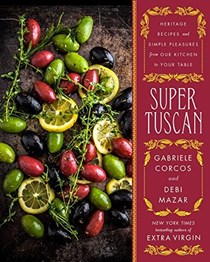 Super Tuscan: Heritage Recipes from Our Italian-American Kitchen by Debi Mazar and Gabriele Corcos shares over 100 tasty recipes, Debi and Gabriele share entertaining anecdotes, useful tips, and day-to-day life in their household with over 125 stunning photographs. Super Tuscan will inspire you to make cooking a daily experience in your family life and live la dolce vita wherever you are. I am a huge fan of Gabriele and Debi – their first book Extra Virgin – is amazingly good. I've made dozens of recipes with no fails and myraid compliments.



Feed the Resistance: Recipes + Ideas for Getting Involved by Julia Turshen is a practical and inspiring handbook for political activism – with recipes. As the millions who marched in January 2017 demonstrated, activism is the new normal. When people search for ways to resist injustice and express support for civil rights, environmental protections, and more, they begin by gathering around the table to talk and plan. These dishes foster community and provide sustenance for the mind and soul, including 30 of the healthy, affordable recipes Turshen is known for, plus 10 recipes from a diverse range of celebrated chefs.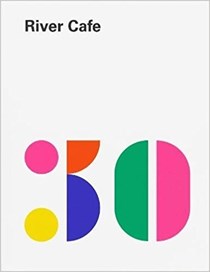 River Cafe 30 by Ruth Rogers and Rose Gray is a celebration of an iconic restaurant on its thirtieth birthday. This bold and beautiful cookbook has over 120 recipes – revisiting favourites from the first iconic River Cafe blue cookbook, updated for home cooks today, and introducing 30 new recipes, with new tips and anecdotes.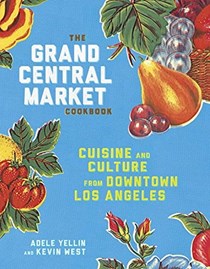 The Grand Central Market Cookbook: Cuisine and Culture from Downtown Los Angeles by Adele Yellin and Kevin West delivers over 85 distinctive recipes, plus spectacular photography that shows off the food, the people, and the daily bustle and buzz of the Market. Stories about the Market's vibrant history and interviews with its prominent customers and vendors dot the pages as well.


David Tanis Market Cooking: Recipes and Revelations, Ingredient by Ingredient by David Tanis is about seeking out the best ingredient and exploring the best ways of cooking it, pulling from all the world's great cuisines. So whether it's Louisiana Dirty Rice, Persian Jewel Rice, Chinese Sticky Rice, Arroz Valenciana, or Italian Risotto, you learn the qualities of each ingredient (the long and the short of it!) and the best methods and recipes for showcasing what makes it special.



The Modern Cook's Year by Anna Jones is the long-awaited new cook book from the rising food star who has authored A Modern Way to Eat and A Modern Way to Cook. The Modern Cook's Year will be filled with hugely-inventive, easy recipes that will continue to transform vegetarian main meals into vibrant, energising food that everyone wants to eat.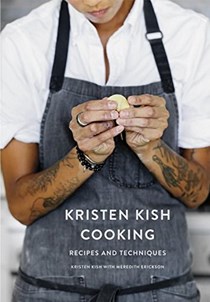 Kristen Kish Cooking: Recipes and Techniques by Kristen Kish and Meredith Erickson shares more than 80 recipes from the Top Chef that celebrate impeccable technique and bridge her Korean heritage, Michigan upbringing, Boston cooking years, and more.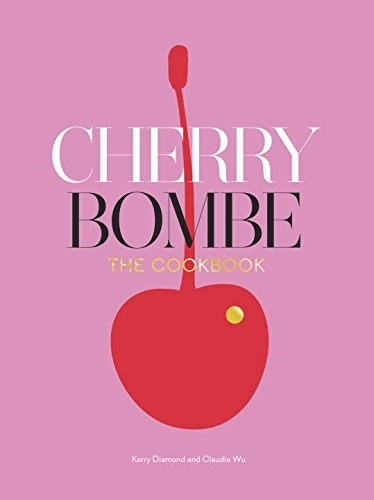 The Cherry Bombe Cookbook by Kerry Diamond and Claudia Wu shares selected recipes from the writers of the quarterly Cherry Bombe. The Cherry Bombe team asked a list of influential women for their most meaningful recipes. The result is a beautifully styled and photographed collection that you will turn to again and again in the kitchen.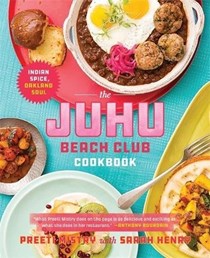 The Juhu Beach Club Cookbook: Indian Spice, Oakland Soul by Preeti Mistry brings the outsized opinions and culinary daring of the chef/owner of Oakland's Juhu Beach Club, to the page. This collection of street food, comfort classics, and restaurant favorites blends cuisines from across India with American influences to create irresistible combinations.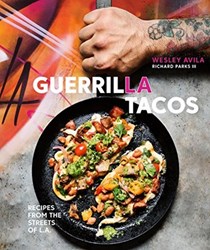 Guerrilla Tacos: Recipes from the Streets of L.A. by Wesley Avila and Richard Parks III is the definitive word on tacos from native Angeleno Wes Avila of Guerrilla Tacos, who draws on his Mexican heritage as well as his time in the kitchens of some of the world's best restaurants to create taco perfection.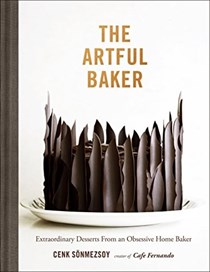 The Artful Baker: Extraordinary Desserts From an Obsessive Home Baker by Cenk Sonmezsoy is a collection of more than 100 extraordinary desserts – all with photos and meticulous instructions – by the creator of the internationally acclaimed blog Cafe Fernando.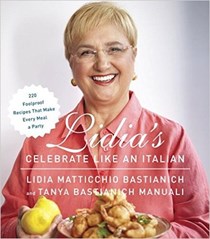 Lidia's Celebrate Like an Italian: 220 Foolproof Recipes That Make Every Meal a Party by Lidia Matticchio Bastianich and Tanya Bastianich Manuali gives us 220 fantastic recipes for entertaining with that distinctly Bastianich flare. From Pear Bellinis to Carrot and Chickpea Dip, from Campanelle with Fennel and Shrimp to Berry Tiramisu – these are dishes your guests will love, no matter the occasion. Here, too, are Lidia's suggestions for hosting a BBQ, making pizza for a group, choosing the perfect wine, setting an inviting table, and much more.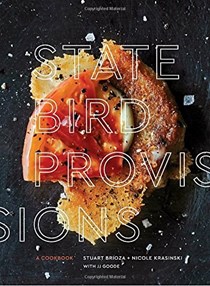 State Bird Provisions: A Cookbook by Stuart Brioza and Nicole Krasinski and JJ Goode is the debut cookbook from one of the country's most celebrated and pioneering restaurants, Michelin-starred State Bird Provisions in San Francisco.



Downtime: Deliciousness at Home by Nadine Levy Redzepi blurs the lines between everyday and special occasion cooking, elevating simple comfort food flavors to elegant new heights. When you're married to Noma's Rene Redzepi you never know who might drop by for dinner…So Nadine Redzepi has developed a stripped-down repertoire of starters, mains, and desserts that can always accommodate a few more at the table, presenting them in a stylish yet relaxed way that makes guests feel like family – and makes family feel special every single day.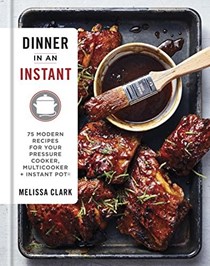 Dinner in an Instant: 75 Modern Recipes for Your Pressure Cooker, Slow Cooker, and Instant Pot by Melissa Clark – it's InstantPot and Melissa Clark and should be a go-to for all of us under Instant Pot's spell.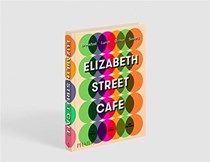 Elizabeth Street Cafe by Tom Moorman and Larry McGuire and Julia Turshen shares recipes from the French-inspired Vietnamese restaurant located in the cultural hub of Austin, Texas – recommended by everyone from locals to Bon Appetit to The New York Times. Please remember Eat Your Book members receive 30% off Phaidon titles using the link provided.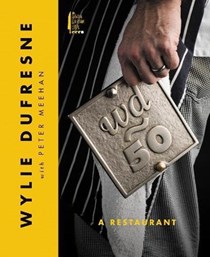 wd~50: A Restaurant by Wylie Dufresne and Peter Meehan is the first cookbook from one of the world's most groundbreaking chefs and a pioneering restaurant on the Lower East Side – the story of Wylie Dufresne's wd~50 and the dishes that made it famous.



Bringing It Home: Favorite Recipes from a Life of Adventurous Eating by Gail Simmons is the long-awaited book from the Top Chef judge. From her travels, where she tries different dishes and keeps detailed notes on them, to her culinary adventures with the world's most notable chefs on Top Chef, she is always thinking: "how can I bring this dish home to my kitchen?" She then makes the recipe approachable with accessible ingredients so it can be made in a short time for a family dinner.



Pok Pok Drinking Food of Thailandby Andy Ricker and JJ Goode is a cookbook featuring the rich and varied drinking food of Thailand (and the drinks it's consumed with), with 50 recipes and travelogue-like essays, inspired by Whiskey Soda Lounge, Ricker's Portland, Oregon, restaurant. I've been waiting for this since Pok Pok was published.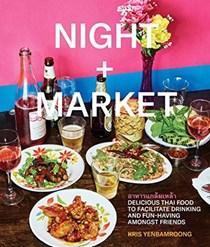 Night + Market: Delicious Thai Food to Facilitate Drinking and Fun-Having Amongst Friends by Kris Yenbamroong shares the author's brash style of spicy, sharp Thai party food by stripping down traditional recipes to wring maximum flavor out of minimum hassle. Whether it's a scorching hot crispy rice salad, lush coconut curries, or a wok-seared pad Thai, it's all about demystifying the universe of Thai flavors to make them work in your life.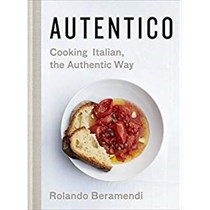 Autentico: Simply Delicious Recipes for Authentic Italian Dishes by Rolando Beramendi details how to make classic dishes from Spaghetti Cacio e Pepe to Risotto in Bianco and Gran Bollito Misto as they are meant to be – not the versions that somehow became muddled as they made their way across the globe. Among the 120 recipes, you'll find Baked Zucchini Blossoms filled with sheep's milk ricotta; Roast Pork Belly with Wild Fennel; Savoy Cabbage Rolls made with farro and melted fontina; Orecchiette with Sausage and Broccoli Rabe; Risotto with Radicchio; and a Lamb Stew with ancient Spice Route flavors that have roots from the times of Marco Polo and could have been served to the de' Medici during the Renaissance. And of course, there are dolci (desserts): Summer Fruit Caponata, Meringata with Bitter Chocolate Sauce, and a simple, moist, and succulent Extra Virgin Olive Oil Cake. Colored by the choicest ingredients from the shores of Italy and beyond, the pages of Autentico offer a rich taste of the Italy's history, brought to life in the modern kitchen.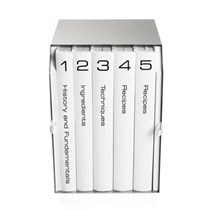 Modernist Bread: The Art and Science by Francisco Migoya and Nathan Myhrvold is the bread baker's Disneyland in a five book set. The epic Modernist Cuisine set (that I am still waiting for a fairy godmother to make appear) is still taunting me. I was fortunate enough to see a digital copy of this masterpiece and all I can say is – spectacular.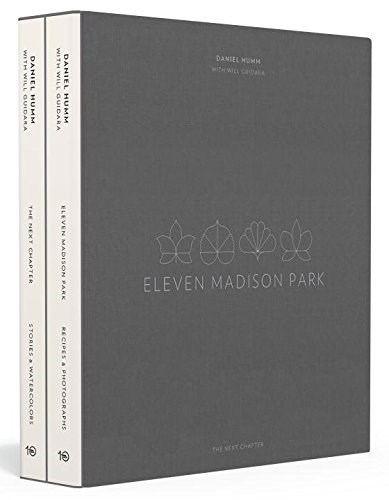 Eleven Madison Park: The Next Chapter (Deluxe Edition) by Daniel Humm and Will Guidara reflects on the last eleven years at Eleven Madison Park, the period in which this singular team garnered scores of accolades, including four stars from the New York Times, three Michelin stars, seven James Beard Foundation awards, and for Chef Humm, the 2015 chefs' choice award from a worldwide jury of his peers. In two highly appointed volumes, the authors share more than 100 recipes, stunning photographs, lush watercolor illustrations, and – for the very first time – personal stories from Chef Humm describing his unparalleled culinary journey and inspiration. Only 11,000 copies of this deluxe slipcase collection have been printed, and each edition is numbered and hand signed by the authors.
In October, exclusively through Sur la Table, Jacques Pépin's My Menus: Remembering Meals with Family and Friends will be available. A beautiful book to share your menus and special meal notations. A perfect gift for the entertainer.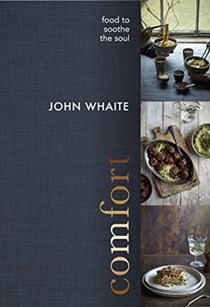 Comfort: Food to Soothe the Soul by John Whaite is a collection of enticing recipes will have you cooking up a comforting feast in the kitchen. Chapters are divided by comfort cravings, including Something Crunchy; Something Spicy; Something Pillowy; Something Cheesy and, of course, Something Sweet. Recipes include Breakfast Ramen, Devil Curry, Crab & Sriracha Mac'n'Cheese, Lemon & Pea Barley Risotto, Peanut Butter Brownies and Cinnamon Knots.
Tuscany: Simple Meals and Fabulous Feasts from Italy by Katie and Giancarlo Caldesi – it's the Caldesis – to me all their books are must haves. This title takes readers on a culinary journey through a Tuscan day. The pace of both life and cooking in Tuscany is slow and calm. Breakfasts are considered, lunch often eaten at home with family, and weekend dinners a feast.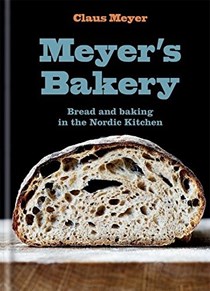 Meyer's Bakery: Bread and baking in the Nordic kitchen byClaus Meyer teaches us to bake the perfect baguette or scone, knead our own spelt loaf or create the New York classic, the bagel. Turn your hand to pretzels and naan bread, or indulge in sugary churros and madeleines. Alongside the recipes, Claus gives tips and tricks for achieving best results, with explanations of the best flour and equipment to use. Photographed step-by-step instructions explain each baking technique, while troubleshooting sections provide advice. Containing 80 foolproof recipes from the man who is taking New York by storm the Nordic way.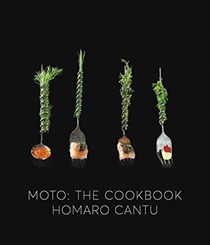 Moto: The Cookbook by Homaro Cantu represents the decade he the master ran the restaurant – 2004 until 2014 – with ten ground-breaking dishes that were served each year. In addition to the recipes, the book traces Cantu's development from a young chef opening his first restaurant to a groundbreaking culinary mind at the forefront of high-end cuisine.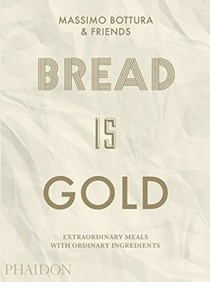 Bread is Gold by Massimo Bottura is the first book to take a holistic look at the subject of food waste, presenting recipes for three-course meals from 45 of the world's top chefs. These recipes, which number more than 150, turn everyday ingredients into inspiring dishes that are delicious, economical, and easy to make. Please remember Eat Your Book members receive 30% off Phaidon titles when using the link provided.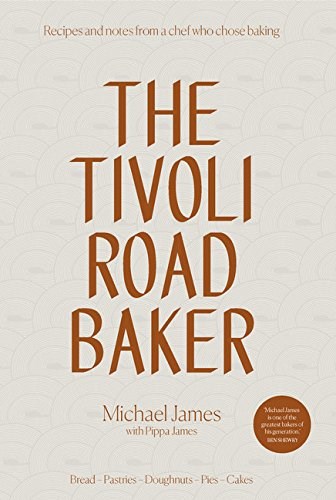 The Tivoli Road Baker by Michael James and Pippa James shares the knowledge that goes into creating standout bread and pastries. The mission is to make these recipes accessible for people who are new to the art while also including tips, ideas and inspiration to challenge more skilled cooks and bakers.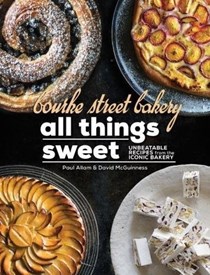 Bourke Street Bakery: All Things Sweet: Unbeatable Recipes from the Iconic Bakery by Paul Allam and David McGuinness is the companion to the definitive and international bestselling bread bible, Bourke Street Bakery. Step-by-step photography accompanies the triple-tested recipes for the pastries, cakes, tarts, cookies and confectionary of your dreams. This collection represents years of testing, adapting and refining of the recipes, so now readers at home can be sure that they are set to bake the perfect treat every time. It's destined to become another instant classic.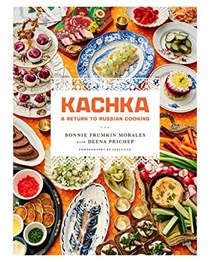 Kachka: A Return to Russian Cooking by Bonnie Frumkin Morales is the first cookbook from Portland's nationally acclaimed Russian restaurant. The author says it will be "very closely related to what we do at the restaurant, obviously with the home cook in mind."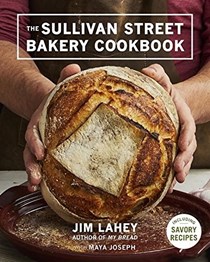 The Sullivan Street Bakery Cookbook by Jim Lahey introduces home bakers to sourdough versions of the pugliese, brioche, and multigran for which the bakery is known. This includes a step-by-step guide to making sourdough starter (biga) from the bloom that appears on fresh organic produce. It is a clear, illustrated guide to making sourdough and the Italian-inspired café dishes from one of Manhattan's best bakeries.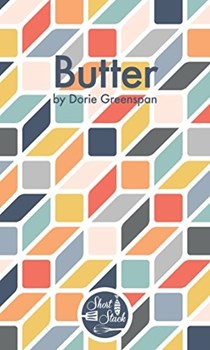 Butter (Short Stack) by Dorie Greenspan – it's Dorie Greenspan and butter – it's a no brainer.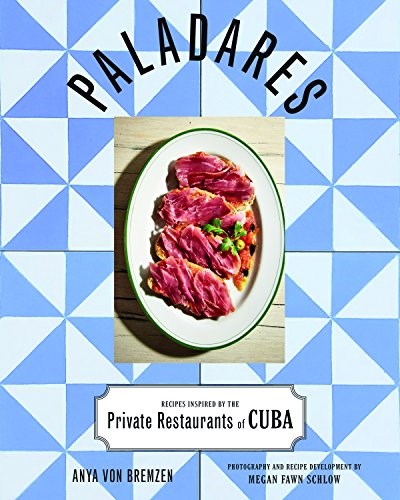 Paladares: Recipes Inspired by the Private Restaurants of Cuba by Anya Von Bremzen is the first book to tell the story of Cuban cuisine through the lens of the restaurant owners, chefs, farmers, and patrons, while examining the implications of food short­ages, tourism, and international influences of a country experiencing a paradigm shift in cooking. Filled with 150 authentic and modern recipes adapted for the home cook, from classics like Ham and Cheese Empanadas to Pumpkin Flan with Spinach and Saffron, and 350 vivid color photographs, Paladares brings the country's spirited cooking into your own kitchen.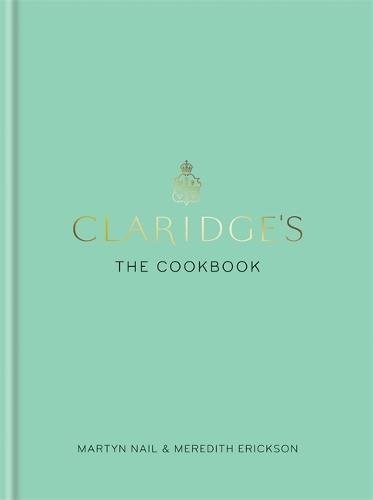 Claridges: The Cookbook by Meredith Erickson and Martyn Nail shares a collection of over 100 of the best-loved dishes and drinks from The Foyer, The ReadingRoom, the Bar and The Fumoir. With interludes ranging from the return of the "drunch" to the magic of Christmas, the extraordinary experience of dining at Claridge's is brought to life in book form. Delve into delectable dishes and drinks for every time of day: start with Bircher muesli or the Arnold Bennett omelette. Indulge in a little something from the Donut trolley. Try the Lobster, langoustine & crab cocktail or the Smoked duck salad. Treat yourself to a Cheddar Eccles cake or a Raspberry marshmallow. Sip a Champagne cobbler while you nibble a Gougere. Savor the prized Claridge's chicken pie or a slice of Venison Wellington, with some Truffled macaroni gratin or Pommes château. Finish with a Roasted stone fruit clafoutis or a tiny piece of Nougat.

Which titles are you excited about? Please leave a comment to let me know.

Happy Cookbooktober!