Featured Cookbooks & Recipes
September 15, 2017 by Christine
Finding the best recipes amongst the millions online is not easy – but you don't have to! The team here at Eat Your Books, searches for excerpts from indexed books and magazines and every week we bring you our latest finds. Every day recipes are added from the best blogs and websites.

As a member, you can also add your own favorite online recipes using the Bookmarklet. With EYB, you can have a searchable index of all your recipes in one place!

Happy cooking and baking everyone!
Member Photo of the Week:
Carrément Chocolat, The Fancy Cake from Baking Chez Moi by Dorie Greenspan

Photo submitted by joyosity. Have you uploaded any of your own photos yet? Learn more!
From Websites: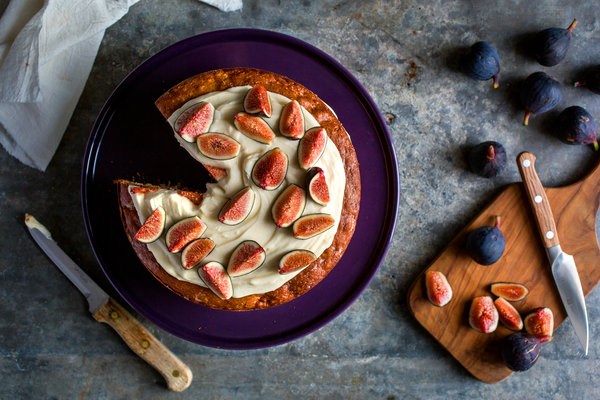 Fresh Fig Cake with Honey Cream-Cheese Frosting from Melissa Clark's indexed column A Good Appetite at The New York Times
From Cookbooks:
7 recipes from Le Gavroche Cookbook by Michel Roux Jr
Enter the Le Gavroche Cookbook WORLDWIDE GIVEAWAY!
6 recipes from Savory Sweet: Simple Preserves from a Northern Kitchen by Beth Dooley & Mette Nielsen
Enter the Savory Sweet GIVEAWAY! (US only)
9 recipes from Classic Koffmann: 50 Years a Chef by Pierre Koffmann
Enter the Classic Koffmann GIVEAWAY! (US/UK/CAN only)

1 recipe from Egg on the Menu by Luc Hoornaert & Kris Vlegels