Tips for making better stuffed pasta
September 19, 2017 by Darcie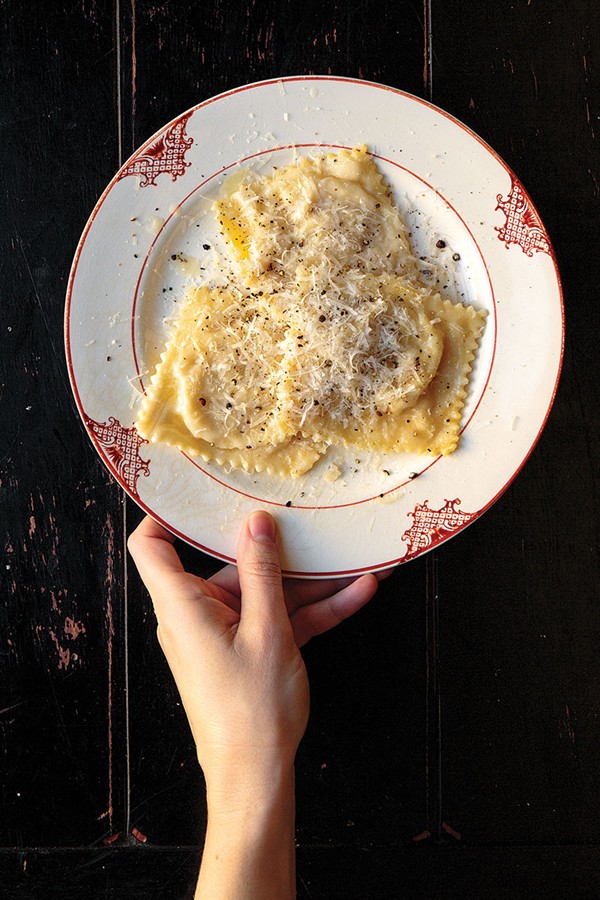 Making filled pasta from scratch can be intimidating. Pasta dough can be finicky, and the finished pieces have a tendency to explode when cooked, leaving you with a soggy mess. But done right, they are wondrous: tender pasta enveloping a rich, flavorful filling. Saveur's Stacy Adimando talked with pasta guru Evan Funke, of the Venice (California) restaurant Felix Trattoria, about the secrets to making stuffed pasta.
Funke is passionate about pasta. He spent over a decade studying pasta from the best traditional pasta makers in Bologna, Italy, as well as experts in America and Japan. "Italy to me was like mother's love, instantly familiar and so comforting," he says. He studied at La Vecchia Scuola Bolognese, a cooking school in Bologna, where it took him over a thousand tries to roll out his first perfect pasta sheet (sfoglia).
While that bit of information may seem discouraging, you can achieve great results – if not outright perfection – by following Funke's hard-earned advice. His first rule? Roll out your pasta dough by hand, not with a pasta maker. "If you lovingly create a ball of light dough and smash it between a pasta machine's metal rollers, you're crushing everything in it and essentially degassing it," he says. Funke uses a long, thin rolling pin called a mattarello, which allows him to roll extremely large sfoglia. If you aren't up for investing in the meter-long tool, a wooden rolling pin will do the trick.
Other advice from Funke includes making sure the dough and filling are at the proper hydration levels. "Dough for filled pastas should feel supple and on the drier side, able to be pinched and stay sealed without water," he notes. The chef also recommends not using too much salt in the cooking water, because you may want to use some of that water in the sauce.
Photo of Pear and cheese ravioli (Cacio e pere) from Saveur Magazine