Perfect your butter-basting technique
October 1, 2018 by Darcie
Have you ever watched professional chefs on a cooking show cooking a piece of meat in a skillet, scooping liquid from the pan in deft strokes and pouring it over the steak or chop? This technique, called butter basting, is beloved by many chefs. Although it requires a bit more finesse than some other techniques, Daniel Gritzer shows us how it can add an unparalleled depth of flavor.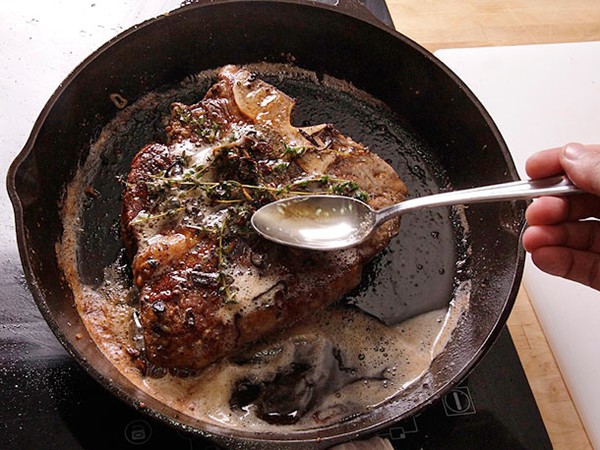 Gritzer walks us through the "ups and downs of butter-basting", explaining how it can be applied to a variety of meats including steaks, pork chops, chicken breasts, and even fish fillets. The method for each is similar, although there are a few small details that differ for fish. There are several benefits to the process, including amazing flavor, quicker cooking, and a great sear. Says Gritzer, "When done properly, the method gives the outside of the meat, or the skin of fish, a crackling, potato chip-like crispness."
Once you learn this technique, you can practice on recipes from the EYB Library. Here are a few ideas to get you started:
Seen anything interesting?
Let us know
& we'll share it!