Are you ready to 'Cook Like a Pro'?
October 20, 2018 by Darcie
Ina Garten has been a go-to resource for cooking advice and recipes for nearly 20 years, ever since the publication of her first cookbook, The Barefoot Contessa. A string of wildly successful books and a television series followed in short order. Tomorrow marks the debut of the third series of her latest show, 'Cook Like a Pro.'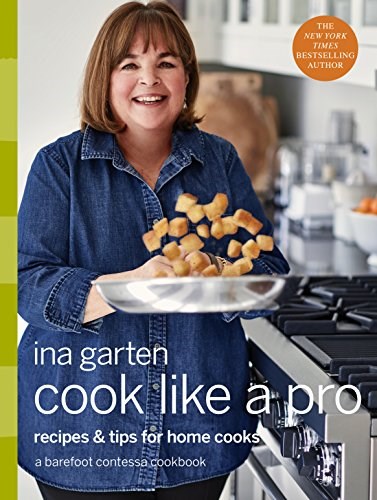 While her first show, Barefoot Contessa, mainly showed Ina cooking and entertaining in the posh neighborhoods of East Hampton, New York, 'Cook Like a Pro' focused on specific ingredients in its first two seasons. The show is expanding on that theme in the third season, engaging in broader topics throughout its run. One episode is even themed around Mary Poppins – an intriguing concept that also includes special guest stars.
To coincide with the new season, Ina's latest cookbook is also being released this Tuesday. Also titled Cook Like a Pro, the book features some of Ina's most irresistible recipes and very best "pro tips," from the secret to making her custardy, slow-cooked Truffled Scrambled Eggs to the key to the crispiest and juiciest Fried Chicken Sandwiches.
For Ina, cooking like a pro also means hosting like a pro, and the book is replete with ideas to boost your cooking and entertaining skills such as how to set up an elegant home bar. Tune in tomorrow to catch Ina at her best, and don't forget to check the World Calendar of Cookbook Events to see if her current tour is bringing her to your city.