The great brownie debate: cakey or fudgy
October 8, 2018 by Darcie
There is an ongoing and heated debate that divides people into two camps. No, I'm not talking about politics; this debate is between those who prefer their brownies to be cake-like and those who feel that fudgy brownies are the best. Have you ever wondered just what makes a particular brownie come out either cakey or fudgy? Fine Cooking has the answers, and shows us how to tweak recipes to come out on whichever side of the line we prefer.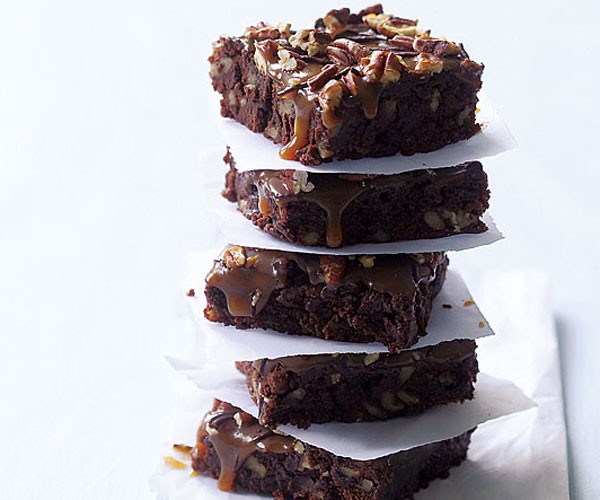 It turns out that there is a third alternative that differs from both of the above-named varieties, one that the author calls "chewy" brownies. To achieve different textures, a number of different tweaks come into play. First, using melted butter versus creaming the butter and sugar together will result in a fudgier brownie. Also, adding a bit more flour and some leavening will land you squarely into cakey-brownie land.
The choice of chocolate isn't as a big of a factor as you might think, and the article's author says that great results can be obtained with grocery store brands. There's no need to special order any fancy chocolate or cocoa powder, but where's the fun in that? I'll still get my cocoa powder from online sources, because what could be more fun than getting a box of chocolate goodness in the mail? Okay, I'll admit that getting a cookbook may be more exciting. But why not both?
The article includes links to recipes for achieving whatever texture you prefer, and even has a "make your own" brownie recipe creator that allows you to custom-tune your brownie. Which camp do you fall in – cakey or fudgy? Or do you split the different with the "chewy" alternative?
Photo of Caramel-pecan brownies from Fine Cooking Magazine by Tish Boyle