Chefs share which underused ingredients you should try at home
November 11, 2018 by Darcie
If you're like me, you have a pantry brimming with boxes and bags of unusual ingredients that you picked up on a whim at a farmers' market or specialty shop. Despite having so many unique items to use, I frequently wind up skipping over those because I am not familiar with how to use them. It would be nice to have some guidance, which is why an article from The Guardian caught my eye. In this piece, chefs not only tell you about their favorite underused ingredients, they also explain how to use them.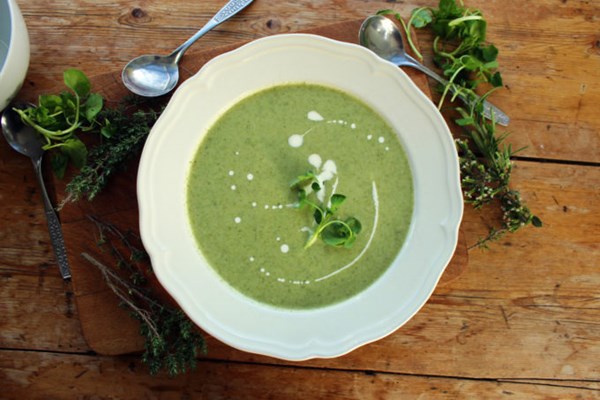 The ingredients run the gamut from vegetables to herbs to offal to beer. Chef Ryan Simpson-Trotman thinks verjus should be in everyone's repertoire. He says it's a "great non-alcoholic substitute for wine in cooking. It is under-ripened grape juice, so very tart; less acidic than vinegar and more savoury than lemon. It is especially good with fish."
If you aren't looking for an alcohol substitute but want to break away from throwing wine in everything, turn to another beverage – beer. "Cooking with beer adds fantastic depth of flavour to both savoury dishes – a dark beer in, say, a steak pie – and sweet desserts alike. Making cocktails with beer also adds something a little different," says Edinburg chef Tom Kitchin.
Steffan Richards of Wright's Food Emporium in Llanarthney, wants everyone to add celeriac to their shopping carts. He describes it as "massive" in flavor and inexpensive to buy. "It's extremely versatile – you can roast it, puree it or serve it raw. We roast it with cinnamon and nutmeg for a winter salad, but that's just because we like those spices – it's so flavoursome, you could not add anything at all," he says.
Photo of Fennel, celeriac and watercress soup from Belleau Kitchen
Seen anything interesting?
Let us know
& we'll share it!