How to eliminate Thanksgiving menu planning frustrations
November 3, 2018 by Darcie
I will be the first to admit that I am a terrible menu planner. Either I don't start the process early enough, or I amass too many possibilities and have difficulty narrowing down the list. I also forget to check whether the timing of the foods I have selected works – it's no good when you have to do last minute things to each and every dish. If you suffer from the same problems, I have found some resources to help us both with planning our Thanksgiving menus.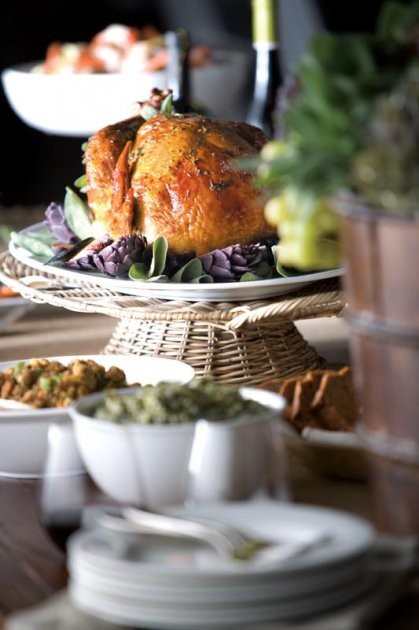 Food52 has a nifty tool they call the Automagic Thanksgiving Menu Maker. You answer a few questions, like whether you want a traditional turkey, want to try a different technique, or what type of stuffing you prefer, and a selection of recipes 'magically' appears. Once you make your selections, you get a page that you can bookmark and return to later. To make it even better, set up a bookmark in EYB with the recipes (adding any via the Bookmarklet if they aren't already there), and you can also print a shopping list to really help you get ready.
A few other sites feature similar planners, like The Kitchn's Thanksgiving-o-matic, although most sites have static menus arranged to browse through. Cook's Illustrated features several themed menus such as A Southern Thanksgiving and a Make Ahead Menu. Similarly, Food Network bring us a bevy of pre-planned menus, including some from stars like Bobby Flay and Ina Garten. If you are looking for menus geared to special diets, check out Country Living's website. There you'll discover gluten-free, vegan, and vegetarian menus, plus 25 more from which to choose. Combined with EYB, these menu planners will have you set in no time.
Photo of Glazed Thanksgiving turkey from Secrets from a Caterer's Kitchen by Nicole Aloni