A restaurant empire crumbles in the wake of harassment allegations
December 14, 2018 by Darcie
While John Besh's and Mario Batali's restaurants appear to have weathered the storm generated by sexual harassment and assault allegations, another chef-turned-restaurateur is not so lucky. As The Washington Post reports, celebrity chef Mike Isabella filed for Chapter 7 bankruptcy for six of his once-thriving restaurants.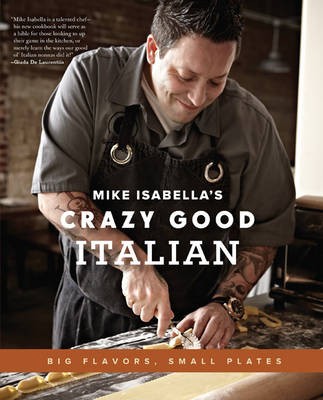 Isabella's rise to fame came after stints on Top Chef and Top Chef Masters. His cooking chops were honed while working for a slew of top names in the US restaurant industry: José Andrés (Zaytinya), Douglas Rodriguez (Alma de Cuba) and Marcus Samuelsson (Washington Square). In 2011, he opened his first restaurant, Graffiato, in Washington DC, with several others following in quick succession.
Earlier in 2018, a former manager sued Isabella and his partners for "extraordinary sexual harassment." Instead of following the lead of others in the industry, Isabella did not step back from the management of his restaurants, and he did not apologize for his behavior for several months following the lawsuit. He and his partners reached a confidential settlement in May, but Isabella's troubles didn't end there.
In September, he filed for Chapter 11 reorganization bankruptcy for several of his restaurants, and had hoped to turn them around. The recent Chapter 7 filing means that he and his partners are throwing in the towel, and Isabella blames the media for the restaurants' inability to become profitable again. However, signs pointed to problems in advance of the harassment lawsuit. Investors earlier told The Post that the company had fallen behind in rent payments months before the suit was filed. "I think the bigger picture is, and I've read it in other places, is that he grew too big without real money behind it," said restaurateur Hilda Staples, Isabella's former partner at Graffiato. "It's the money, it's not about the press."
Isabella is holding on to a couple of restaurants, Kapnos Kouzina and Requin, which are not part of either bankruptcy filing. How long they will remain open is uncertain. Responding to inquiries about their future, Isabella said, "We're fighting to keep those restaurants open, but we don't know how long they can last. The constant bad press keeps customers from coming in and staff is scared and they quit. You can't keep any restaurant open with 9 months of negative press."