Featured Cookbooks & Recipes
February 2, 2018 by Christine
Did you know adding online recipes to your EYB Bookshelf is a really great way to build your personal recipe collection? You can do this even if you have a free membership!

Try it out now and see how easy it is. Browse the recipes below, choose one that appeals, click on the link, and add it to your Bookshelf. (Make sure that you are signed in first.)

All the recipes we feature in these weekly round-ups have online links so you can add any of them to your Bookshelf.

Happy cooking and baking everyone!
Member Photo of the Week:
Stuffed Omelette (Omuraisu) from Tokyo Cult Recipes by Maori Murota
Photo submitted by MarietNL. Have you uploaded any of your own photos yet? Learn more!
From Websites: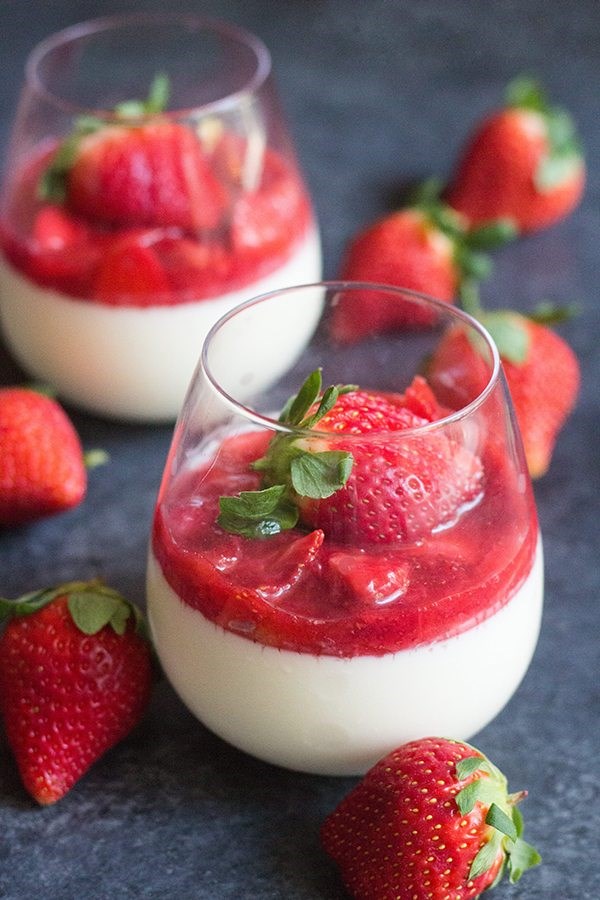 Vanilla Panna Cotta with Strawberry Sauce from indexed blog RecipeGirl
From Cookbooks:
3 recipes from Patricia Heaton's Food for Family and Friends: 100 Favorite Recipes for a Busy, Happy Life
Enter the Food for Family and Friends GIVEAWAY! (US only)
10 recipes from Autentico: Cooking Italian, the Authentic Way by Rolando Beramendi
Enter the Autentico GIVEAWAY! (US only)
10 recipes from 100% Real: 100 Insanely Good Recipes for Clean Food Made Freshby Sam Talbot
Enter the Oxmoor House 3 Cookbook Bundle GIVEAWAY! (US only)
10 recipes from Basics to Brilliance Kids: A Healthy Book for Big and Little Cooks by Donna Hay

Seen anything interesting?
Let us know
& we'll share it!