Featured Cookbooks & Recipes
March 23, 2018 by Christine
Finding the best recipes amongst the millions online is not easy – but you don't have to! The team here at Eat Your Books, searches for excerpts from indexed books and magazines and every week we bring you our latest finds. Every day recipes are added from the best blogs and websites.

As a member, you can also add your own favorite online recipes using the Bookmarklet. With EYB, you can have a searchable index of all your recipes in one place!
We have launched EYB Book Preview and EYB Recipe Preview, find out how to utilize this feature here.

Happy cooking and baking everyone!
Member Photo of the Week:
Padma Lakshmi's Sweet & Sour Shrimp with Cherry Tomatoes from Cherry Bombe: The Cookbook by Kerry Diamond & Claudia Wu
Photo submitted by raybun. Have you uploaded any of your own photos yet? Learn more!
Please remember when you are taking your photos, do not include the interior of the cookbooks (i.e., recipe or photographs from the book) in your shot.
From Magazines: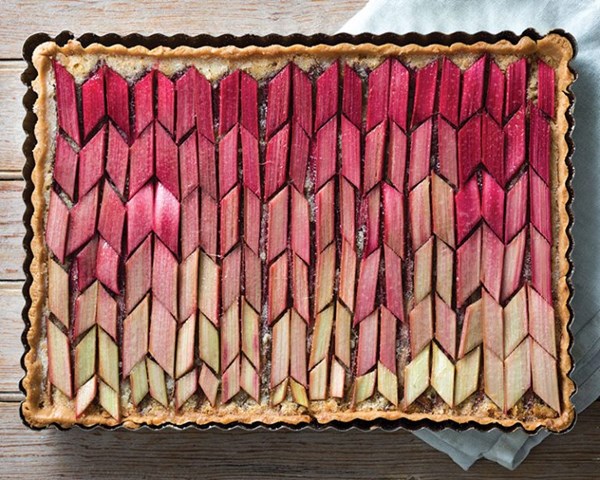 5 rhubarb recipes from indexed Bake From Scratch magazine
From Cookbooks:
10 recipes from Just Add Sauce: A Revolutionary Guide to Boosting the Flavor of Everything You Cook by The Editors at America's Test Kitchen
5 recipes from Better Baking: Wholesome Ingredients, Delicious Desserts by Genevieve Ko
Enter the Better Baking GIVEAWAY! (US/CAN only)
2 recipes from Roast: The New Classics by Louise Franc
Enter the Roast GIVEAWAY! (US, NZ, AUS only)
7 recipes from Pok Pok: The Drinking Food of Thailand by Andy Ricker with JJ Goode
Enter the Pok Pok GIVEAWAY! (US only)
Seen anything interesting?
Let us know
& we'll share it!