Argan oil is the new darling of chefs
March 3, 2018 by Darcie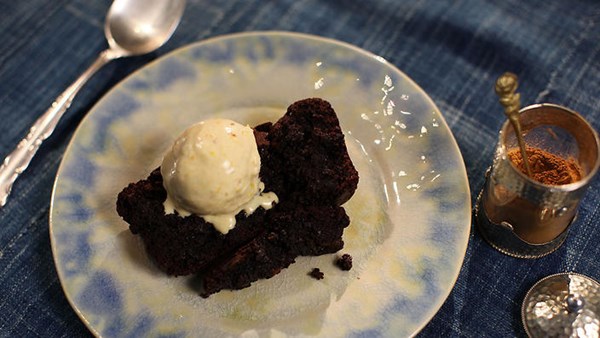 One of the biggest beauty trends of the last several years has been argan oil-infused products. Now the Middle Eastern oil is finding its way into the culinary world. Chefs like Michael Solomonov have embraced the nutty oil, produced mainly in Morocco.
The historic method of retrieving the nuts – by pulling them out of goat droppings – has been replaced by hand harvesting directly from the shrubby trees. Unlike the cosmetic version of argan oil, the culinary version is made from roasted nuts, providing the oil with a subtle nutty flavor.
Earthy and smoky notes accompany the nutty flavor, and the oil smells somewhat like peanut butter. Like many other labor-intensive products such as saffron and vanilla, argan oil is expensive. A liter runs about $130 USD (versus about $40 for high quality extra virgin olive oil).
Due to its high price, the oil is used mainly as a finishing oil rather than for cooking or frying. James Beard Award-winning chef Michael Solomonov uses it to flavor couscous and stews, and even as a base for ice cream. "It's a good substitute for brown butter in my book," he says.
Photo of Argan oil chocolate brownie with orange cinnamon ice-cream from SBS TV by Shane Delia