Featured Cookbooks & Recipes
March 30, 2018 by Christine
Did you know adding online recipes to your EYB Bookshelf is a really great way to build your personal recipe collection? You can do this even if you have a free membership!

Try it out now and see how easy it is. Browse the recipes below, choose one that appeals, click on the link, and add it to your Bookshelf. (Make sure that you are signed in first.)

All the recipes we feature in these weekly round-ups have online links so you can add any of them to your Bookshelf.

Happy cooking and baking everyone!

The team at EatYourBooks
Member Photo of the Week:
Kimchi Stew (Kimchi Jjigae) from Koreatown: A Cookbook by Deuki Hong & Matt Rodbard
Photo submitted by Rinshin. Have you uploaded any of your own photos yet? Learn more!
From Blogs: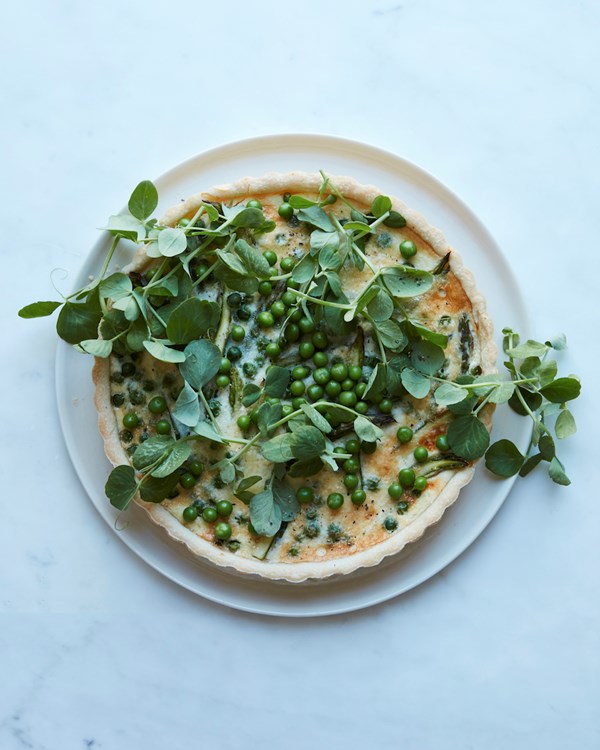 3 tart recipes for spring brunch from indexed blog What's Gaby Cooking
From Cookbooks:
3 recipes from The Italian Regional Cookbook by Valentina Harris
Enter The Italian Regional Cookbook GIVEAWAY! (US, UK, CAN only)
5 recipes from Beekman 1802: A Seat at the Table: Recipes to Nourish Your Family, Friends, and Community by Brent Ridge & Josh Kilmer-Purcell with Rose Marie Trapani
Enter the A Seat at the Table GIVEAWAY! (US only)
10 recipes from Wild Honey & Rye: Modern Polish Recipes by Ren Behan
Enter the Wild Honey & Rye GIVEAWAY! (US/UK only)
5 recipes from Healthyish: A Cookbook with Seriously Satisfying, Truly Simple, Good-for-You (But Not Too Good-for-You) Recipes for Real Life by Lindsay Maitland Hunt
Enter the Healthyish GIVEAWAY! (US only)
Seen anything interesting?
Let us know
& we'll share it!