Nigella Lawson says never call yourself "just" a home cook
April 11, 2018 by Darcie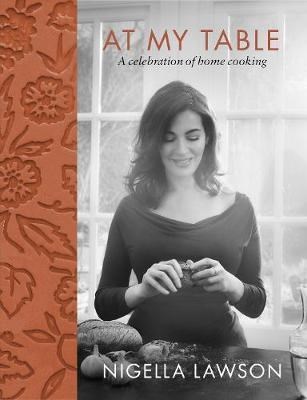 As Nigella Lawson embarks on her US tour in support of the new cookbook At My Table, fans across the country are making plans to visit the domestic goddess at their local bookstore. For those who are not fortunate enough to live near one of the tour spots, we have a small consolation prize: a wonderful letter she penned for the website Lenny.
In the missive, Lawson wants us home cooks to be proud of our efforts to put food on the table. Too many times, she posits, when serving a meal or treats to other and receiving praise, we will say we are "just" a home cook, unfairly comparing ourselves to professionals. While it may be true that we are not chefs, she says, "to deduce that we are inadequate at the task of creatively feeding ourselves and others is madness."
One of the reasons women put such a qualifier on their self-description is that for centuries, professionals had been male and paid while home cooking was "women's work," less valued and respected by society. More recently, in an effort to distance ourselves from the domestic sphere, some women have disparaged the act of cooking. This is a mistake, says Lawson. For her, the act of feeding ourselves is one of "primary independence." It can also be a fulfilling creative endeavor, providing satisfaction that goes beyond the mere filling of our bellies. "Cooking provides deep aesthetic pleasure though it is manual work," she says.
Seen anything interesting?
Let us know
& we'll share it!