Find ways to use leftover Easter eggs
April 2, 2018 by Darcie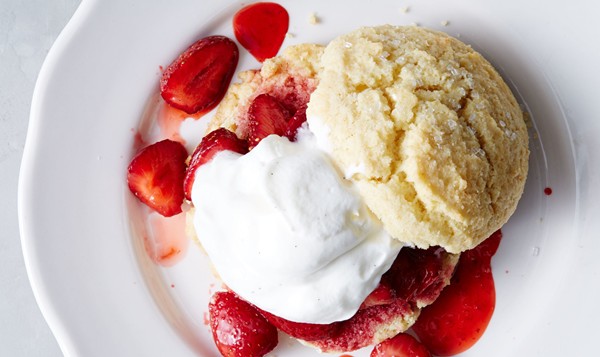 If you're among the millions of people who dyed a bunch of eggs to use as decoration for the Easter holiday, you are probably facing a conundrum of what to do with all of them now that Easter is behind us. Egg salad sandwiches and deviled eggs might work for some, but there a dozens of more interesting options. To get you started, the LA Times has 38 recipes to use leftover hardboiled eggs, including egg salad but also some novel concepts like Latkes a la huancaina (Latkes with Peruvian pepper and fresh cheese sauce).
One area where you might not expect to find a use for hardboiled eggs is in desserts, but there are a surprising number of pastry and cookie recipes where the yolks contribute to a tender, melting texture. Bon Appetit explains how you can harness the power of hardboiled egg yolks to make delicate shortcakes, sables, and more. Cooked egg yolks prevent excess gluten development without weighing down the batter or dough.
The EYB Library contains over 1,300 recipe that incorporate hardboiled eggs, either whole or just the yolks. You'll find everything including empanadas, Sabih from Jerusalem by Yotam Ottolenghi and Sam Tamimi, Son-in-law eggs: Thai fried hard-boiled eggs in tamarind sauce from Serious Eats, Remoulade sauce, and, yes, shortcake. With all of these options, you might find yourself boiling more eggs when you run out of the leftovers.
Photo of BA's best strawberry shortcake from Bon Appétit Magazine