Featured Cookbooks & Recipes
April 20, 2018 by Christine
EYB wants to make your cooking life easier. Our main focus has always been indexing cookbooks and magazines so you can efficiently search your own collection instead of paging through individual indexes. We also aim to keep members up to date on the best new titles being published. Our latest feature, EYB Book Preview, allows you to view an extract from a growing number of titles, sometimes in advance of publication date. These Previews are full pages that give a great "feel" for each book. They are shown exactly as they appear in the physical cookbook including layout, style, font, photography, and, of course, a sampling of recipes!

Below you'll find our latest EYB Book Previews, plus GIVEAWAYS, and more!
Member Photo of the Week:
Lemon Basil Bundt-Style Cake from Cake Simple: Recipes for Bundt-Style Cakes from Classic Dark Chocolate to Luscious Lemon Basil by Christie Matheson
Photo submitted by Maefleur. Have you uploaded any of your own photos yet? Learn more!
Featured Online Recipe: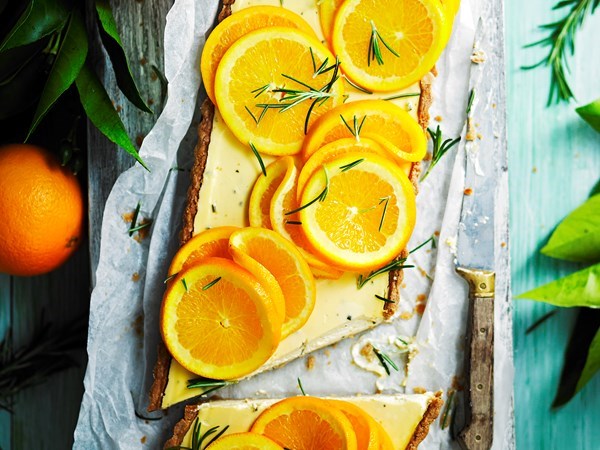 Rosemary, Labne & Orange Tart from indexed Taste Magazine (NZ)
EYB Book Previews For Recently Indexed Titles:
A selection of full sample pages are available for the following cookbooks. Click the book cover or EYB Book Preview link to view. Individual recipes from titles already released can be added to your EYB Bookshelf now. Recipes from pre-release titles can be added to your EYB Bookshelf once the index goes up after publication.
Learn more about EYB Book Previews.
3 recipes from Tasting Paris: 100 Recipes to Eat Like a Local by Clotilde Dusoulier
Enter the Tasting Paris GIVEAWAY! (US + WORLDWIDE)
3 recipes from A Table in Venice: Recipes from My Home by Skye McAlpine
Enter the A Table in Venice GIVEAWAY! (US/UK/CAN only)
13 recipes from Risotto and Beyond: 100 Authentic Italian Rice Recipes for Antipasti, Soups, Salads, Risotti, One-Dish Meals, and Desserts by John Coletta, Nancy Ross Ryan, & Monica Kass Rogers
Enter the Risotto & Beyond GIVEAWAY! (US only)
5 recipes from Flatbread: Toppings, Dips, and Drizzles by Anni Daulter
3 recipes from The European Cake Cookbook: Discover a New World of Decadence from the Celebrated Traditions of European Baking by Tatyana Nesteruk
EYB Book Previews For Previously Indexed Titles:
12 recipes from Masala & Meatballs: Incredible Indian Dishes with an American Twistby Asha Shivakumar
EYB Book Previews for Pre-Release Titles: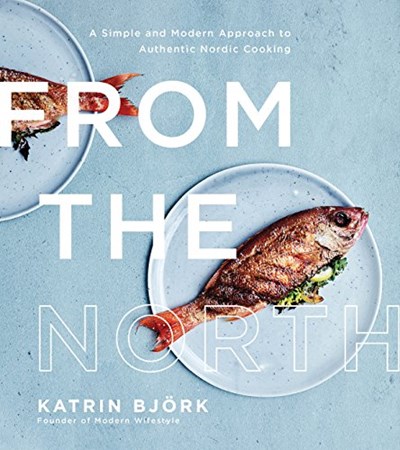 3 recipes from From the North: A Simple and Modern Approach to Authentic Nordic Cooking by Katrin Bjork
Available for pre-order. Release date: April 24, 2018.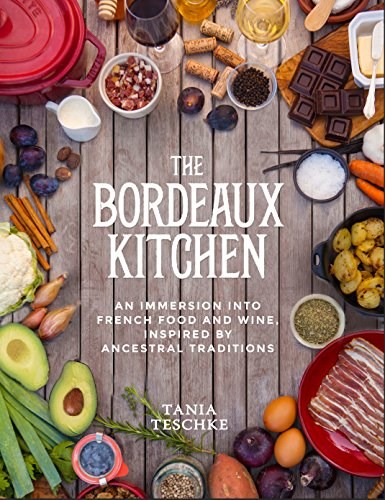 3 recipes from The Bordeaux Kitchen: An Immersion into French Food and Wine, Inspired by Ancestral Traditions by Tania Teschke
Available for pre-order. Release date: June 15, 2018.
More Cookbooks with GIVEAWAYS!
10 recipes from Christopher Kimball's Milk Street: The New Home Cooking
Enter the Milk Street and Sur la Table, Kuhn Rikon GIVEAWAY! (US only)
10 recipes from Passione: Simple, Seductive Recipes for Lovers of Italian Food by Gennaro Contaldo
Enter the Passione GIVEAWAY! (US only)
8 recipes from Vegetarian Viet Nam by Cameron Stauch
Enter the Vegetarian Viet Nam GIVEAWAY! (US/CAN only)
7 recipes from Simply Citrus by Marie Asselin
Enter the Simply Citrus WORLDWIDE GIVEAWAY!