EYB Book Previews for Hardie Grant/Quadrille Titles
April 26, 2018 by Jenny
For the last month, our team has been busy adding the
to almost sixty titles which equates to 180 recipes.


It is going to sound odd for me to say this – but my favorite feature at Eat Your Books has always been having the ability to look at an index to determine if the recipes appeal to me. Every time a new book is indexed and it isn't on my shelf, I check it out and more often than not a book sale usually ensues. It is the equivalent of "every time a book is index, an angel gets her wings (or a cash register rings)." Now we are gilding the lily with our new feature.

Our new feature is pretty spectacular – a chance to page through a few pages of a book and try a recipe or two is wonderful. That feature coupled with our reviews, roundups and promotions hopefully will help our members with their cookbook choices.
We wouldn't be able to provide this feature without the support of our publishers. Hardie Grant and Quadrille recently sent over the materials for many of their recent and current titles. Today, I would like to highlight those books for you and the good news is that another batch of cookbooks are being formatted now so look for another roundup of Hardie Grant and Quadrille books coming soon. Promotions have either been done or are coming soon for most of these books.
Beside each blurb, I will include a link to my previous or current review. The latter of which means that a giveaway is still open. All of these current giveaways are open to US, UK, AU and NZ members. Look for the upcoming promotions after May 1st on all the remaining titles. For now, enjoy the previews and let us know what you think in the comments of this post.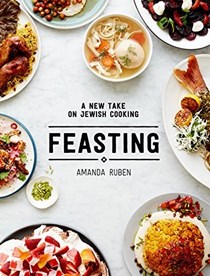 Feasting: A New Take on Jewish Cooking by Amanda Ruben takes classic Jewish cooking and gives it a modern make-over. Melbourne restaurateur, Amanda Ruben of "Cooper and Milla's" and "Miss Ruben", delivers a range of delicious Jewish staples and new recipes to enjoy. Promotion soon.
.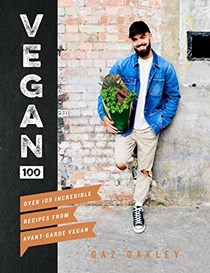 Vegan 100: Over 100 Incredible Recipes from Avant-Garde Vegan by Gaz Oakley, aka Avant-Garde Vegan, shares the chef's flavour forward dishes that just happen to be vegan. The emphasis in Gaz's 100 tempting vegan recipes is first and foremost on taste. Promotion soon.

Green Burgers: Creative Vegetarian Recipes for Burgers and Sides by Martin Nordin shares recipes such as a classic BBQ portobello burger to a Zucchini burger with wild garlic. With chapters on burgers, buns, sides, pickles, and sauces, this title has all you need to make the perfect plant-based burgers and sides at home. We are working on indexing this book with a promotion soon.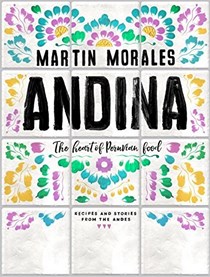 Andina: The Heart of Peruvian Food: Recipes and Stories from the Andes by Martin Morales is a stunning book by the author of Ceviche: Peruvian Kitchen. I am working on a promotion in the next few days for this title so please check back.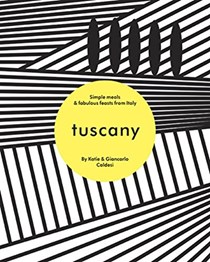 Tuscany: Simple Meals and Fabulous Feasts from Italy by Katie Caldesi and Giancarlo Caldesi takes readers on a culinary journey through a Tuscan day. The pace of both life and cooking in Tuscany is slow and calm. Breakfasts are considered, lunch often eaten at home with family, and weekend dinners a feast. Katie and Giancarlo never disappoint. Promotion soon.

The Tivoli Road Baker: Recipes and Notes from a Chef Who Chose Baking by Pippa James and Michael James is a title that I am quite taken with as you will notice in my review done earlier this year.

The Art of the Pantry: Save Time and Money with 150 Delicious Meals Using Everyday Ingredients by Claire Thomson is a wonderful resource for stocking and utilizing your pantry. Find out more and enter our active giveaway.
Igni: A Restaurant's First Year by Aaron Turner tells the story of IGNI, a high-end degustation restaurant in the backstreets of the Australian coastal city of Geelong. Documenting a warts-and-all account of what it takes to open and run a new restaurant, chef and owner Aaron Turner reveals the daily challenges he faced – from the financial strains, the stress, fear and tantrums, to personal crises and the pressure of success and failure. His story is told through his own dated 'diary' entries, the development of recipes, a gradually unfolding narrative through each chapter, and stunning photography that captures the brilliance of a determined young chef in a new restaurant.

Catalonia: Recipes from Barcelona and Beyond by José Pizarro is another hit from the UK godfather of Spanish cookery. Find out more about this title on my review and active giveaway post.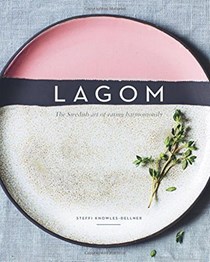 Lagom: The Swedish Art of Eating Harmoniously by Steffi Knowles-Dellner offers genuine insight into how Swedes eat and cook – with recipes that fit around the seasons, occasions, times of day, and appetite. Eating and cooking in tune with "lagom" means embracing food that is good for body and soul, unfussy, delicious and sustaining, and all in harmony. Promotion soon.

Hong Kong Diner: Recipes for Baos, Hotpots, Street Snacks and More by Jeremy Pang was recently covered in my promotion and active giveaway. You want to know more about this book and Pang's first title which is mentioned in the review.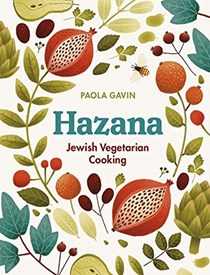 Hazana: Jewish Vegetarian Cooking by Paola Gavin was covered last year. This book is a work of art from the beautiful cover, gorgeous photographs and tempting recipes. Read more at my promotion post.


Finding Fire: Cooking at Its Most Elemental by Lennox Hastie is another title slated for promotion. The author's acclaimed Sydney restaurant Firedoor is where he draws on his international experience to present over 90 recipes that equip readers with the confidence to connect with produce, learn instinct and allow them to take their own journey to master the art of simplicity in cookery over the most natural heat source and ingredient on the planet. Lennox explains the techniques behind creating a good quality fire, and the effect of using different types of wood to enhance the natural flavours of the ingredients. Recipes are divided by food type: seafood, vegetables, meat and sweet. Lennox Hastie's inspirational story is woven through the thread of history and demonstrates how fire is used through so many different cultures. Finding Fire provides you with the most fascinating background and insight into creating and cooking with fire. Promotion soon.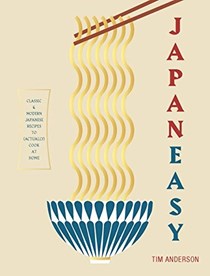 JapanEasy: Classic and Modern Japanese Recipes to (Actually) Cook at Home by Tim Anderson was covered last year and it along with Anderson's first book Nanban are favorites in my collection. My review and Friday Flashback offer more details on both books.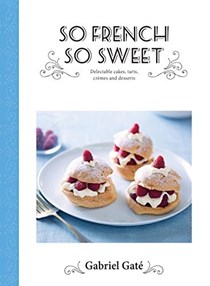 So French So Sweet: Delectable Cakes, Tarts, Cremes and Desserts by Gabriel Gaté was released last year in Australia and will be available in the US in May. A full promotion is coming soon for this book that delivers pastry at its best.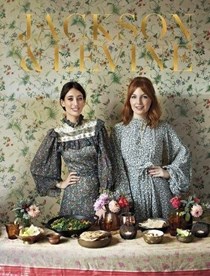 Round to Ours: Setting the Mood and Cooking the Food: Menus for Every Gathering by Laura Jackson and Alice Levine was released last year in the UK and this month in the US. Supper club superstars Jackson & Levine like to keep it simple. They do all the hard work for you, offering over 20 ready-made menu ideas, with more than 100 recipes that celebrate the pleasures of cooking for friends and family. This cookbook has the perfect combination of menu ideas and recipes for every occasion. Promotion soon.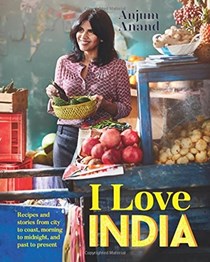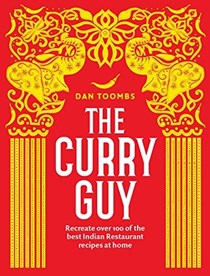 The Curry Guy: Recreate Over 100 of the Best Indian Restaurant Recipes at Home by Dan Toombs was covered in our monthly roundup. Promotion soon.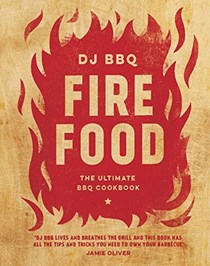 Fire Food: The Ultimate BBQ Cookbook
by Christian "DJ BBQ" Stevenson will help you ace the art of handling live fire so that you can cook, grill and smoke meat, fish and veg that's out of this world. Pitmaster DJ BBQ covers all the basics of cooking over coal and wood, shows you how to perfect classic recipes and delves into more inventive cookout delights. Promotion soon.
We hope you enjoy these titles as much as we do.