April Cookbook Previews and our latest EYB Book Previews
April 6, 2018 by Jenny
April brings yet another exciting month for cookbook releases. My 2018 preview-palooza post contains a breakdown by month of cookbook titles and is updated frequently. I added the following titles and others this week:
As most of you know, we launched EYB Book Preview and EYB Recipe Preview last month. This week the following previews were added (just select the orange EYB Book Preview button):
And the following Phaidon titles (reminder Eat Your Book members receive 30% off Phaidon titles when using the link provided):
Now to my preview of April titles – if the author has events and/or there is an EYB Book Preview those are linked and noted at the end of each blurb.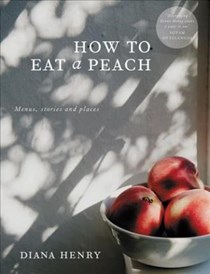 How to Eat a Peach: Menus, Stories and Places by Diana Henry is being released in the UK this month and the US in May. More information can be found on my earlier post highlighting this title which may be my favorite Diana Henry to date. Planned events.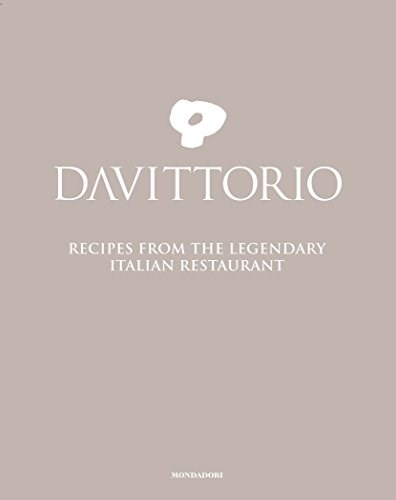 DaVittorio: Recipes from the Legendary Italian Restaurant by Enrico Cerea and Roberto Cerea is a must-have cookbook for lovers of fine Italian cuisine. Founded in 1966 by Vittorio Cerea, Da Vittorio is today one of the most beloved restaurants in Italy. The first-ever cookbook from the Michelin three-star institution, this volume presents fifty never-before-published recipes adapted for discerning home chefs. This title was published in Italy in November and I am anxious to get my hands on a copy.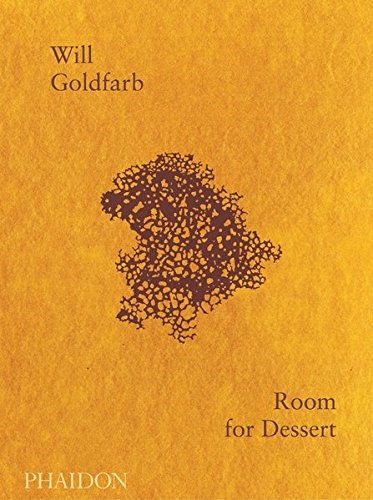 Room for Dessert by Will Goldfarb is a definitive guide to perfect pastry from the acclaimed former elBulli pastry chef and his destination restaurant in Bali, Room4Dessert. His debut cookbook showcases a menu of desserts and fine pastry work with an approach inspired by local ingredients and stunning surroundings. Home cooks can master basic recipes with the aid of step-by-step photography, then enter his creative world to see how staples can be turned into stunning masterpieces. This is high-end pastry at its finest. Please remember Eat Your Book members receive 30% off Phaidon titles when using the link provided. EYB Book Preview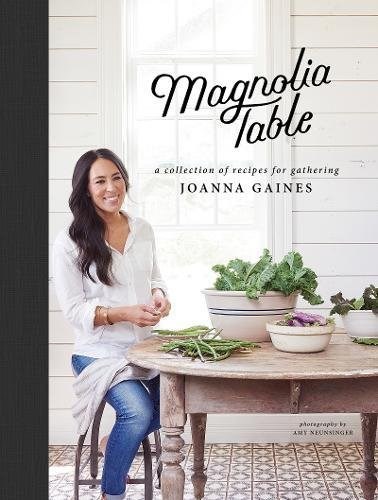 The Magnolia Table: A Collection of Recipes for Gathering by Joanna Gaines is infused with the author's warmth and passion for all things family, prepared and served straight from the heart of her home, with recipes inspired by dozens of Gaines family favorites made famous by Joanna's bakery, the Silos Baking Co., and classic comfort selections from the couple's new Waco restaurant, Magnolia Table, which opened last month. I am really impressed by this title while it has many dishes that are familiar they do have Joanna's spin on them. I love her style as well as the selection of recipes she has included in this book – including some dishes inspired by her Korean roots such as her mom's Bulgogi. Other recipes that caught my eye were her Fried chicken with Sticky poppy seed jam, Gaines brother burgers with Jalapeno drip jam, and White cheddar bisque and Herbed cheese scones. Full of inspiration and beautiful food, you cannot find fault here.
T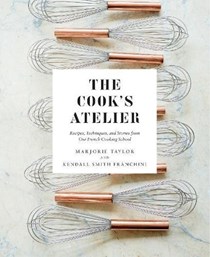 he Cook's Atelier: Recipes, Techniques, and Stories from Our French Cooking School by Marjorie Taylor and Kendall Smith Franchini chronicles the mother and daughter's life in their charming French village and their relationships with the region's artisan food producers and winemakers. Featuring more than 100 market-inspired recipes, the book teaches classic French techniques in a beautiful, approachable just like the school. With more than 200 enchanting photographs, this beautiful book is a richly illustrated presentation of the family's delicious world, and a practical primer for adopting elements of the French lifestyle at home, no matter where you live. Look for a promotion on this title including a piece of stunning Mauviel copper cookware.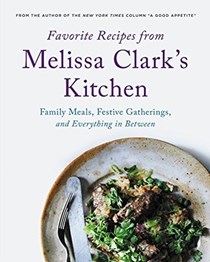 Favorite Recipes from Melissa Clark's Kitchen: Family Meals, Festive Gatherings, and Everything In Between by Melissa Clark curates more than 100 dishes, hand-selected by Clark herself, from her two previously published books, In the Kitchen with a Good Appetite and Cook This Now. This compilation will also include more than 40 full-color photographs, specially shot for this publication. In addition, it features an "Occasion Chart" that cross-references recipes into situational categories including weekday staples, perfect for 2, family meals, and company's coming, making it easy for the reader to select the perfect recipe for any occasion. Melissa's books are member favorites and we will be cooking through this title in the Eat Your Books Cookbook Club in July.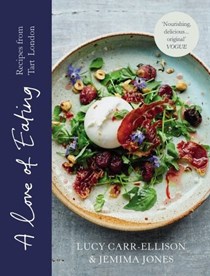 Lucy Carr-Ellison and Jemima Jones, the pair behind Tart London, peerless boutique caterers, pop-up kitchen pros and ES Magazine columnists have written their first book, A Love of Eating: Recipes from Tart London. The duo have been bringing bold and bright food to the London scene since they first started in 2012. This book is about their approach to cooking and eating – creating colourful, fresh and wholesome meals to share and enjoy, always with a fun and fuss-free attitude.
W
hat's Gaby Cooking: Everyday California Food by Gaby Dalkin shares more than 125 of her favorite simple and fresh recipes and offers a glimpse into what it's like to "go coastal." It's about always having something tasty to eat, thanks to handy and delicious pantry staples such as avocado oil, quinoa, limes, and dark chocolate as well as an arsenal of easy and healthy recipes. Planned events.
J
apan: The Cookbook by Nancy Singleton Hachisu is brilliant. The iconic and regional dishes of Japan's traditional cuisine are made available to home cooks with this authoritative collection from this acclaimed food writer. 400 recipes divided into 15 chapters by course explore every part of Japan with soups, noodles, pickles, one-pots, sweets, and many vegetable dishes in one stunning, impressive package. Please remember Eat Your Book members receive 30% off Phaidon titles when using the link provided. Planned events. EYB Book Preview.
Turnip Greens & Tortillas: A Mexican Chef Spices Up the Southern Kitchen by Eddie Hernandez and Susan Puckett mixes one part southern cuisine with one part Mexican flavors and several parts of brilliance and talent. Throughout the title "Eddie's Way" sidebars show how to make each dish even more special. Recipes include Chicken-green chile potpie in puffy tortilla shells, Blue cornmeal-crusted chicken with mint-jalapeno drizzle and Pan-fried pork chops with ranchero brown gravy. Planned events

A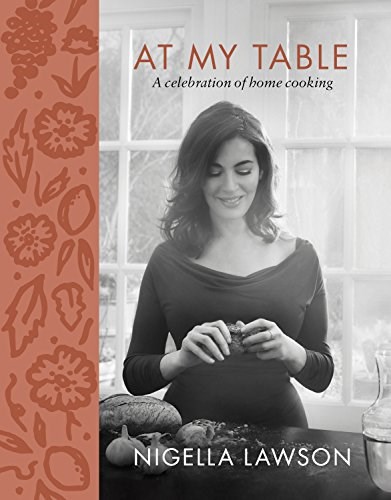 t My Table: A Celebration of Home Cooking by Nigella Lawson is being released in the US this month (UK release was in September of 2017). This title is one of our selections for the Eat Your Books Cookbook Club for June and is Nigella's most personal cookbook to date. Planned events



Buttermilk Graffiti: A Chef's Journey to Discover America's New Melting-Pot Cuisine by Edward Lee is a riveting memoir complete with recipes from the talented chef behind several hot restaurants. I just started reading this title and find it relevant and captivating. Planned events.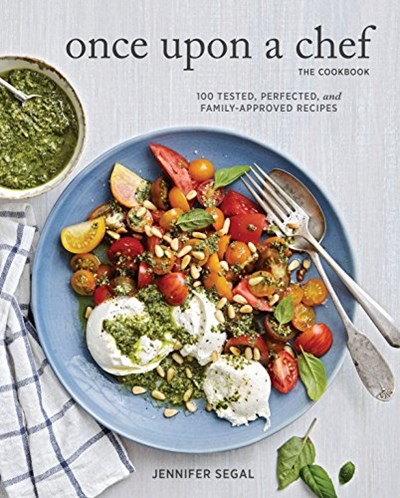 The Once Upon a Chef Cookbook: 100 Tested, Perfected, and Family-Approved Recipes by Jennifer Segal delivers recipes that combine her chef background and her practical busy-mom schedule. Jenn Segal went to culinary school and worked in fancy restaurants then one marriage and two kids later she created Once Upon a Chef, the popular blog that combines her chef skills with delicious, fresh, and accessible ingredients for family-friendly meals. Her debut cookbook shares 100 recipes that will up your kitchen game and surprise you with their ease and bold flavors. Planned events

Repertoire: All the Recipes You Need
by Jessica Battilana shares the San Francisco Chronicle writer's best recipes, the ones she relies on the most–for a quick weeknight supper, a special dinner party, when a friend drops by for a drink and a snack, for the chocolate cake that never fails. The knowledge, freedom, and flexibility that comes from cooking these recipes is all you really need in the kitchen.
Planned events.
Other exciting titles include:
April's monthly cookbook roundup will share details on the many other books released as well as more information on those covered here.
Seen anything interesting?
Let us know
& we'll share it!