Win a baking library of Page Street Publishing titles
May 5, 2018 by Jenny
As I scroll through upcoming cookbook releases to add to our library, I can always spot a Page Street Publishing title. This publishing house is really making a mark on the cookbook market especially with their baking and international titles – I am a great fan.

Today, I want to highlight four special baking titles for our members and give three of you an opportunity to update your baking library.

Soon I will have a promotions up for Masala & Meatballs
(with a Anolon cookware giveaway), and From the North: A Simple and Modern Approach to Authentic Nordic Cooking
with more Page Street books to come.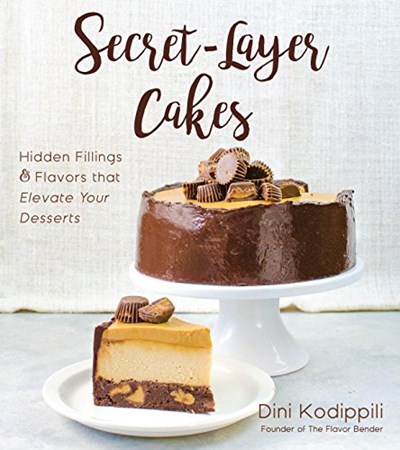 But first we bake! Dini Kodippili's Secret-Layer Cakes: Hidden Fillings and Flavors That Elevate Your Desserts was released in December last year and is filled with desserts that are not only strikingly beautiful but deliver a mash up of flavors and textures.

Why serve a cheesecake for dessert when you can present the Biscoff blondie coffee cheesecake? Skip the ice cream and serve up a Peanut butter and jelly ice cream cake that will release the inner child in you and your guests. Most of the recipes here are of the cheesecake or ice cream cake variety but are all approachable and show stoppingly delicious.
Take a closer look inside Secret-Layer Cakes with our
which features the following recipes as a part of our
.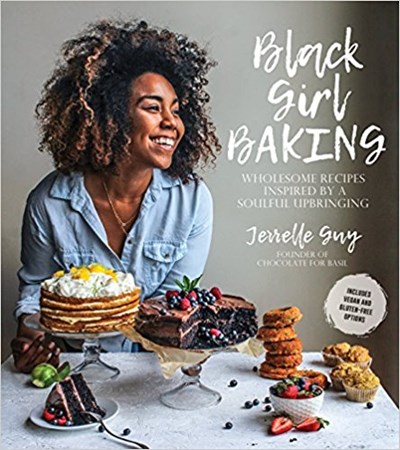 Next up a more wholesome approach to baking comes along to balance out our more decadent choices.

I covered Jerrelle Guy's Black Girl Baking: Wholesome Recipes Inspired by a Soulful Upbringing for Books for Better Living earlier this year. I love Jerrelle's healthful, yet flavorful, approach to classics that also includes options for both vegan and gluten-free bakers for recipes shared.
Honey wheat cinnamon raisin bread, Banana pudding crouton parfaits (so good), and Rosketti (Chamorro cookies) are a few examples of the mix of recipes here. Take a closer look inside Black Girl Baking with our
and check out the following recipes featured in our
.
The European Cake Cookbook: Discover a New World of Decadence from the Celebrated Traditions of European Baking by Tatyana Nesteruk is another stunning title from Page Street. This book is written by the blogger beyond Tatyana's Everyday Food. The author delivers European-style cakes with personal twists. Try a Poppy seed smetanik (a sour cream, crushed biscuit garnished dream) or a Torte Birne Helene for the pear-lover. There are many incredible options here that the experienced baker will be pleased and the recipes are approachable enough for the novice to follow.
As I was out of town the day after my husband's birthday, we are celebrating tomorrow and Tatyana's Chocolate Spartak cake is on the menu. I have been looking for just the right cake for him and this one is it – he (and my son) are all about chocolate. My eye is also on the Chocolate Kiev cake (first photo in the collage below) shared below.
Update 5/6: The Chocolate Spartak cake was put on hold due to the soaking time needed. I had started baking a little too late. So switched gears and made the Mozart torte with an almond cream instead of pistachio and it was delicious. When your guests ask to take a slice or two home, it is a sure sign of a winning recipe. Just a note – my cake was done in 20 minutes (not 30) so check your cake early.
Take a look inside this title with our
and check out the following recipes with our
.

The Taartwork Pies Cookbook by Brittany Bennett owner of Taartwork Pies is our last featured book today. Brittany revamps her grandmother's recipes to bring fun to our pie baking.

For example, grandma's peach-raspberry pie gets a makeover to become a Robust peach-raspberry pie with cornflake crumble here. The combinations of flavors (think chili and cherry or Speculaas and parsnips) and her new approach to classics is appreciated and long overdue. Take a closer look inside this gorgeous book with exciting recipes that will rock your world with our
. The following recipes are included in our
.
I am very picky about baking titles and each of these books offers something that is new and unique to this experienced baker. Special thanks to Page Street Publishing for sharing the materials needed for the previews and for offering a set of these titles to three US members in our contest below.
The publisher is offering three sets of these four titles to EYB Members in the US. One of the entry options is to answer the following question in the comments section of this blog post.
Which recipe in which book would you try first?
Please note that you must be logged into the Rafflecopter contest before posting or your entry won't be counted. For more information on this process, please see our step-by-step help post. Be sure to check your spam filters to receive our email notifications. Prizes can take up to 6 weeks to arrive from the publishers. If you are not already a Member, you can join at no cost. The contest ends at midnight on June 18th, 2018.
Seen anything interesting?
Let us know
& we'll share it!