May 2018 Cookbook Highlights and new EYB Book Previews
May 7, 2018 by Jenny
After the onslaught of books that March and April delivered, this month's lighter number of releases is a welcomed breather. Today's post will highlight a few of May's titles with my cookbook roundup coming toward the end of the month with a full summary of this months offerings. I am working on promotions for many of these titles here on EYB as well as on our social media channels so be sure that you follow us (see our home page lower right sidebar for links).

Before I begin with May's highlights, I want to share our latest EYB Book Previews with you on upcoming, current and backlist books. Those titles include:
On to this month's highlights: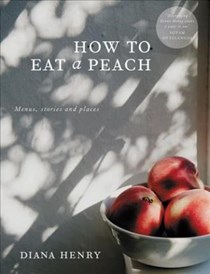 Diana Henry's new book How to Eat a Peach: Menus, Stories and Places was released last month in the UK and arrives this month in the US. This may be my favorite Diana Henry title to date (and I love them all). This beautiful book contains many of Diana's favourite dishes in menus that will take you through the year and to different parts of the world.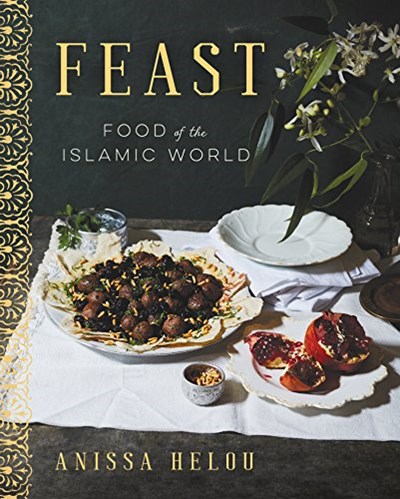 Feast: Food of the Islamic World by Anissa Helou, the award-winning chef and authority on the cooking of North Africa, the Mediterranean, and the Middle East, shares her extraordinary range of beloved, time-tested recipes and stories from cuisines throughout the Muslim world. I cannot say enough about how incredible this book is – encyclopedic while beautiful, stunning photographs and the cuisine of the Islamic world brought to our fingertips. Another best book of 2018, if not the best.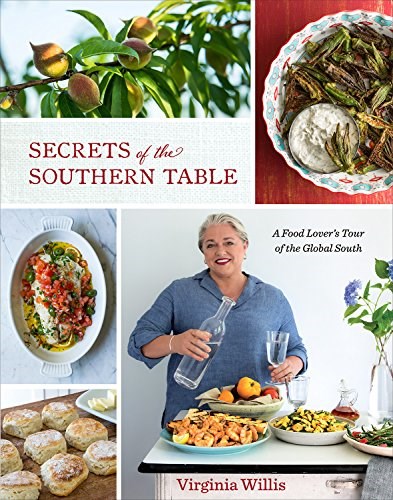 Secrets of the Southern Table: A Food Lover's Tour of the Global South by Virginia Willis shares a contemporary collection of Southern recipes from the Southern-cooking specialist, accompanied with a fascinating tour of Southern food purveyors and influencers. The book ties into the PBS show of the same name, set to air in 2018 to correspond with the book's release.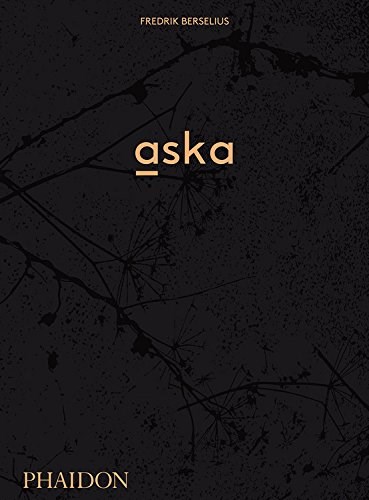 Aska by Fredrik Berselius is the debut cookbook from the internationally acclaimed Swedish chef of the two Michelin-starred Brooklyn restaurant, Aska. Please remember Eat Your Book members receive 30% off Phaidon titles when using the link provided.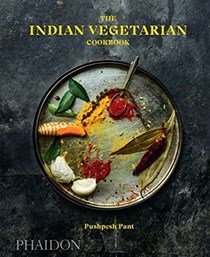 The Indian Vegetarian Cookbook by Pushpesh Pant delivers fresh, delicious, easy Indian vegetarian dishes from the author of Phaidon's global bestseller, India: The Cookbook. Please remember Eat Your Book members receive 30% off Phaidon titles when using the link provided.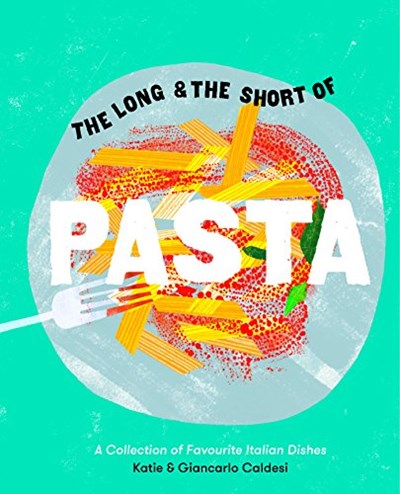 The Long and the Short of Pasta Over 70 of Italy's Favourite Recipes by Giancarlo Caldesi and Katie Caldesi showcases the best Italian pastas from across the country. With dishes from Tuscany to Rome, this book brings to life the soul of Italy. The pasta recipes from this title were taken from various of the authors' numerous titles.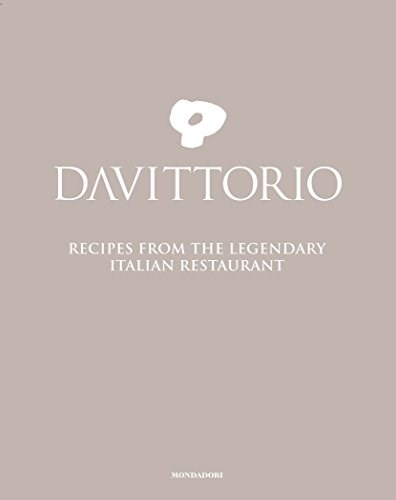 DaVittorio: Recipes from the Legendary Italian Restaurant by Enrico Cerea and Roberto Cerea is a must-have cookbook for lovers of fine Italian cuisine. Founded in 1966 by Vittorio Cerea, Da Vittorio is today one of the most beloved restaurants in Italy. The first-ever cookbook from the Michelin three-star institution, this volume presents fifty never-before-published recipes adapted for discerning home chefs. This title was published in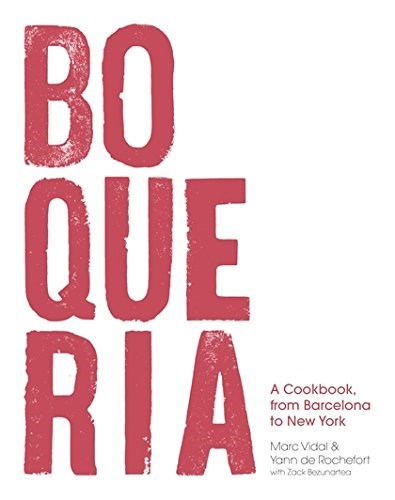 Italy in November and is truly stunning.
Boqueria: A Cookbook, from Barcelona to New York by Marc Vidal and Yann de Rochefort with Zack Bezunartea is the definitive cookbook of the celebrated Boqueria restaurants, inspired by the best of Barcelona tapas. New York City's famed Boqueria restaurants capture the essence of Barcelona tapas – that savory, salt-crackling, lip-smacking bite that pairs so well with wine and friends.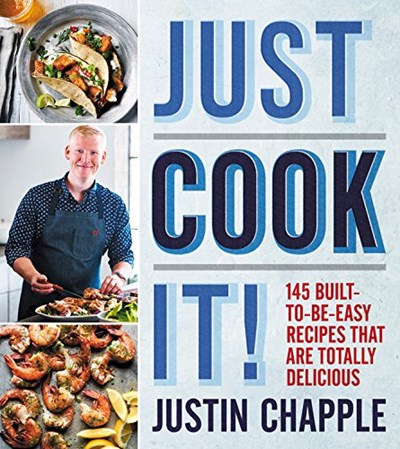 Just Cook It!: 145 Built-to-Be-Easy Recipes That Are Totally Delicious by Justin Chapple is a collection of 125 mouthwatering recipes like Avocado pizza with dukka and Stovetop mac-n-cheese with bacon breadcrumbs, with Justin's signature time-saving tips and hacks throughout.

Soul: A Culinary Evolution in 150 Recipes by Todd Richards shares the James Beard nominated author's unusual take on soul food, exploring new approaches to fundamental ingredients like collards, pork, sweet potatoes, and more.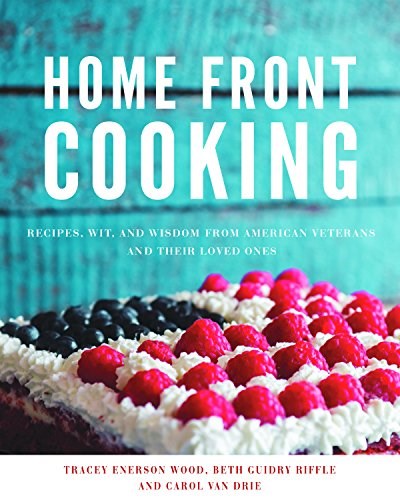 Home Front Cooking: Recipes, Wit, and Wisdom from American Veterans and Their Loved Ones
by Tracey Enerson Wood and Beth Guidry Riffle and Carol Van Drie brings you a collection of treasured family recipes and photographs from military service members past and present, and their loved ones. Recipes are accompanied by brief stories and memories related to the recipe, military service, and/or lifestyle. All profits go to the Robert Irvine Foundation in support of veterans.

Other titles that I am excited about this month and will be covered in promotions and in our monthly roundup include :
If you wish to preorder or order any of these books, using our affiliate links also found on our home page near our social media links, helps to support our indexing efforts (shopping for anything using our affiliate links is appreciated, it doesn't have to be just books).

Of course, the
button on the library record page serves the same function.
Seen anything interesting?
Let us know
& we'll share it!