Ina Garten is planning an author tour
May 9, 2018 by Darcie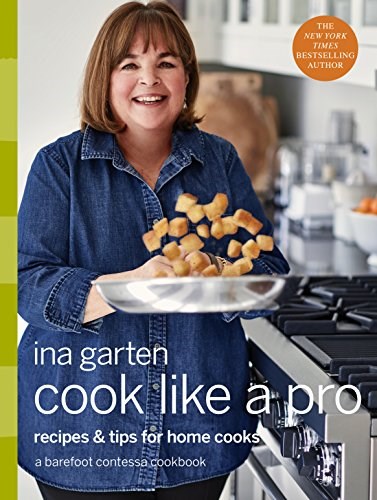 Ina Garten fans who were excited with she announced that a new cookbook, Cook Like a Pro: Recipes and Tips for Home Cooks, was in the works, will be thrilled with today's news. The Barefoot Contessa is headed out on a major author tour to promote the book.
In addition to the usual book signing events, Garten will be doing sit down interviews at each appearance. So far, the itinerary includes eight U.S. cities – all across the country including the South (Atlanta and Dallas), Midwest (Minneapolis), and Great Plains (Denver) in addititonal to the customary coastal stops.
Jenny has updated the World Calendar of Cookbook Events with the dates. You'll have plenty of time to plan a visit to one of the cities; the tour doesn't begin until October. Garten will be holding the signings and interviews at theaters and other large venues, so there should be plenty of room for her legions of fans.
Seen anything interesting?
Let us know
& we'll share it!