'An Evening with Nigella' tour begins this fall
June 12, 2018 by Darcie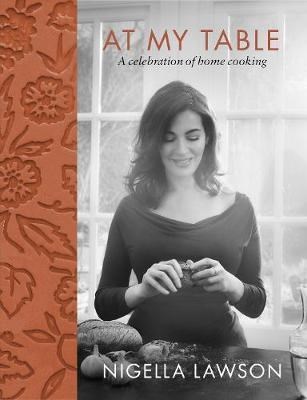 It's difficult to believe, but September marks the 20th anniversary of Nigella Lawson's ground-breaking debut cookbook, How to Eat: The Pleasures and Principles of Good Food. Since then, the witty and talented Lawson has inspired an entire generation of cooks with her engaging, conversational writing style and no-fuss approach to cooking. What can you do to top a string of bestselling books and highly-rated television programs? Launch a tour!
The beloved author recently announced a series of twelve events throughout the UK, titled "An Evening with Nigella", where she will talk about her life in food and what inspires her today. During the tour, Nigella will be interviewed by a range of authors, journalists and food lovers who will explore what it means to be an award-winning author, TV cook, and champion of home cooking.
The tour runs from October 13 through November 14, 2018, and tickets are on sale now. In the meantime, the EYB Cookbook Club is cooking through Nigella's latest release, At My Table. Don't forget to enter our giveaway for the book, which runs through June 30.
Seen anything interesting?
Let us know
& we'll share it!