Gabrielle Hamilton plans to run The Spotted Pig
June 13, 2018 by Darcie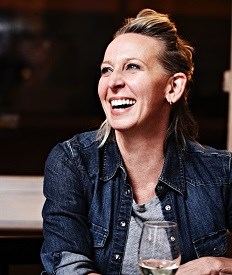 Say what you will about the New York restaurant scene, but you will never make the argument that it is boring. Today's surprise food news out of NYC comes from Prune owner Gabrielle Hamilton, who announced that she is going to partner with Ken Friedman to become co-owner of The Spotted Pig.
Hamilton said that she and her wife, Ashley Merriman, plan to be chefs and co-owners of the restaurant, alongside Friedman. "We don't have a deal, but we're going to make one," she said. "We're going to be chef-owners. We're going to run the Pig." Friedman has not provided any comment as of this afternoon.
The announcement came as a shock to industry insiders, who did not believe that such a prominent female chef would work with Friedman. His former partner, April Bloomfield, recently declared that she had ended their business relationship. Some people believe Hamilton's plans show disregard for Friedman's bad behavior, which includes several allegations of sexual assault.
Others think that Hamilton is the right person to turn around the beleaguered restaurant. The chef herself thinks that is the case: "Everyone gets so excited when José Andrés goes into these natural disasters and helps people," she said. "They ought to be happy that these two women are going into a man-made disaster to help make things right."
Seen anything interesting?
Let us know
& we'll share it!