Vegan 100 and Green Burgers Promotion
June 19, 2018 by Jenny
Today, I have two books to share with you. One is strictly vegan and the other is vegetarian. Both, however, are beautiful and filled with recipes that vegetarians and carnivores alike will love. I am neither a vegan or a vegetarian but I find myself leaning toward more vegetarian options lately. When I worked in Manhattan, one of my favorite lunches was a veggie burger on whole grain from a restaurant three avenues over. I still dream about that burger – it had more texture and flavor than any beef burger I've ever had. I often turn to vegan/vegetarian cookbooks to experiment with new ways to bring healthful options to our menus and the following two titles – Vegan 100: Over 100 Incredible Recipes from Avant-Garde Vegan and Green Burgers: Creative Vegetarian Recipes for Burgers and Sides – are packed with inspiration in folds.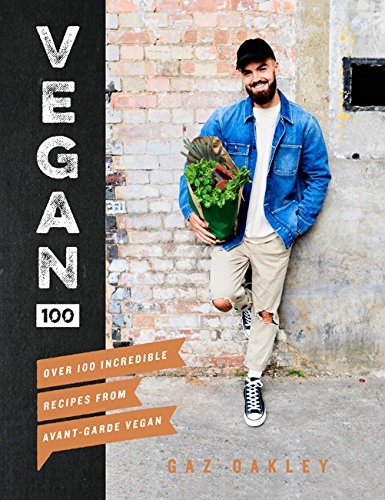 Gaz Oakley's story is an interesting one. He left high school at age 15 and set out to make his own way in the food world. His exuberance for food got him behind the doors of a French restaurant where he worked more hours a day than most chefs twice his age. After a few stints in cooking and sales work, he found his home at Avant-Garde Vegan, his website and You Tube channel.

Gaz' debut cookbook Vegan 100: Over 100 Incredible Recipes from Avant-Garde Vegan shares flavour forward dishes that are sure to please anyone. What strikes me is the vibrancy of the recipes. Gorgeous plates of greens, red tomatoes adoring dishes, and even a bowl of purple soup pops off the pages. The author proves that plant-based food doesn't have to be boring with recipes that cover breakfast to sweets and everything in between.
This September, the author has Vegan Christmas scheduled for release which promises to make your holiday menu planning even more exciting and varied.

Take a look inside this book with our
which features an
for the following recipes:
Special thanks to Quadrille for sharing the materials for our preview as well as providing three copies of this title for our contest below.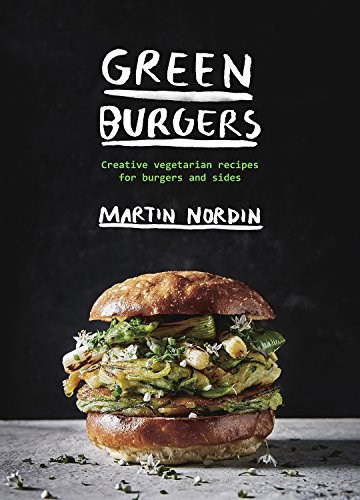 Green Burgers: Creative Vegetarian Recipes for Burgers and Sides by Martin Nordin shares recipes such as a classic BBQ portobello burger to a Zucchini burger with wild garlic. With chapters on burgers, buns, sides, pickles, and sauces, this title has all you need to make the perfect plant-based burgers and sides at home.
Nordin's passion for perfecting the art of the ultimate veggie burgers has garnered him a loyal following on Instagram as The Cabbage Butcher. That determination is reflected within the pages of this book. Recipes range from a Deep-fried mushroom and quinoa burger with purple sauerkraut and garlic mayonnaise to a Black bean burger with cheddar and caramelised onions. I think my dream veggie burger is waiting for me and I'm going to have loads of fun finding it. With the flavors and textures shared here, no one can dare ask 'where's the beef?'


Check out our
which shares
for the following recipes:
The publisher is offering three sets of these books to EYB Members in the US, UK, NZ and AU. One of the entry options is to answer the following questions in the comments section of this blog post.
Which recipe in Vegan 100 would you try first?
Which recipe in Green Burgers would you try first?
Please note that you must be logged into the Rafflecopter contest before posting or your entry won't be counted. For more information on this process, please see our step-by-step help post. Be sure to check your spam filters to receive our email notifications. Prizes can take up to 6 weeks to arrive from the publishers. If you are not already a Member, you can join at no cost. The contest ends at midnight on August 9th, 2018.
Seen anything interesting?
Let us know
& we'll share it!