Myrtle Allen, champion of Irish cooking, dies at 94
June 20, 2018 by Darcie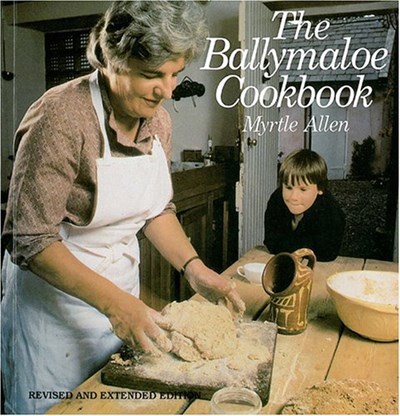 Pioneering Irish chef Myrtle Allen has died at age 94. Allen was a Michelin-star-winning chef and co-founder, along with her husband, of Ballymaloe House located in County Cork, Ireland. Her pioneering work there created the road map for Ireland's current status as a force to be reckoned with on the global culinary scene, and the name Ballymaloe has become synonymous with great Irish cooking.
In 1964, Mrs. Allen opened her restaurant in Ballymaloe House, an estate she purchased with her husband in 1948. The restaurant came to symbolize the farm-to-table movement with its focus on locally-sourced ingredients. It also elevated Irish cooking, receiving a one-star rating from the Michelin Guide in 1975.
"It is the ingredients – the provisions that come into the kitchen – that rule what the menu is going to be," Allen said in a 2013 documentary film. "What's in good condition to cook at that moment, nice and fresh." She shared the philosophy of Ballymaloe House through several cookbooks bearing the name of the restaurant, a tradition carried on by her daughter-in-law, Darina Allen. Darina also runs the offshoot Ballymaloe Cookery School with her brother Rory O'Connell.