June 2018 Cookbook Highlights and new EYB Book Previews
June 7, 2018 by Jenny
Cookbook lovers have a few moments to breathe and build more bookshelves before August ushers in another wave of cookbook titles. That doesn't mean we don't have great books coming out this month – just a far less number. I am working on promotions for many of these titles so please check back. While you are here make sure you have entered all our incredible giveaways that are open.
Before I begin with June's highlights, I want to share our latest EYB Book Previews with you on upcoming, current and backlist books. Those titles include:
Learn more about EYB Book Previews and let us know what you think.
Onto June's releases: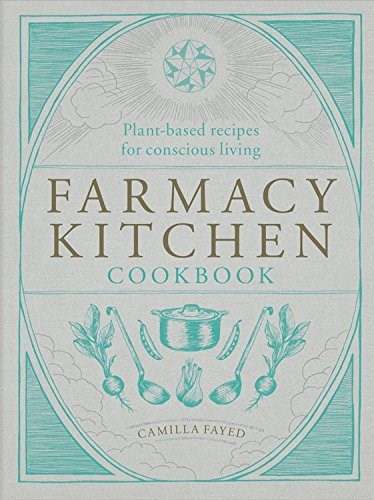 Farmacy Kitchen Cookbook shares dishes inspired by favorite places around the world, that are not only energizing and delicious, but free of dairy, refined sugar, additives and chemicals. Discover the secrets of London's Farmacy classics, such as Farm green soup, the signature Farmacy burger, Goji ketchup, Raw banoffee pie, Fire Starter elixir and Brain booster latte. Also featured are personal stories, advice on a healthy kitchen set-up, homemade beauty products, tips for a happy lifestyle and stunning photography. I just received this title today and it is stunning. I know, I know – I keep using that word and one would think that all these books qualifying as stunning would be inconceivable – unlke The Princess Bride – I do know what that word means. Every release is blowing my mind with gorgeous photographs, inspirational food and information about other cultures and cuisines.

Cuba: The Cookbook by Madelaine Vazquez Galvez and Imogene Tondre shares 350 home-cooking recipes in this compendium explore the country's myriad traditions and influences – from Spanish to Soviet to Chinese – through recipes for appetizers, rice dishes, fish, meat, vegetables, egg dishes, desserts, and more. Please remember Eat Your Book members receive 30% off Phaidon titles when using the link provided.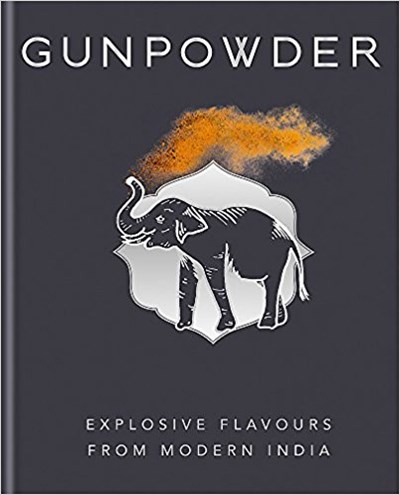 Gunpowder Explosive Flavours from Modern India by Harneet Baweja, Devina Seth and Nirmal Save is an exciting collection of recipes from the founders of the hugely respected restaurant of the same name. In this beautiful book, complete with stunning photography, Harneet, Devina and Nirmal have managed to capture the bustle and flavours of their childhoods in Kolkata, and the intricacy of true homestyle dishes from across India. This title is being released in the US and UK. The UK cover is to the right, the US cover can be viewed here.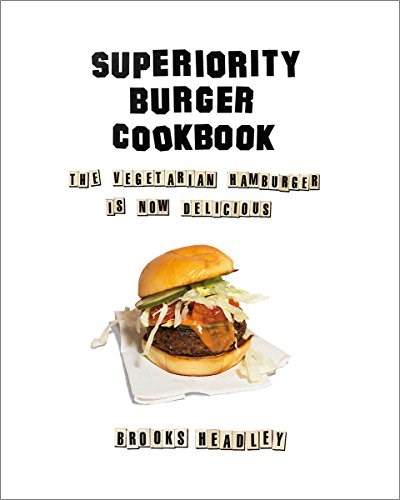 Superiority Burger Cookbook: The Vegetarian Hamburger Is Now Delicious by Brooks Headley is a home-cook-friendly book on American vegetarian (and accidentally vegan) cooking, featuring over 90 dynamic recipes. Headley's restaurant, Superiority Burger, gave the people what they never knew they wanted: a tasty, inexpensive veggie burger and a constantly changing roster of non-French fried sides. Inciting a civilized vegetable revolution, the chef and his crew rewrote the rules of non-meat cookery. This book introduces readers to vegetable cooking in a way that few vegetarian cookbooks have even attempted. The book is divided into five flavorful sections: Sandwiches, Cool Salads, Warm Vegetables, Soups and Stews, and Sweets, and reveals the recipes for some of the restaurant's favorites.
The Kitchen Shortcut Bible by Bruce Weinstein and Mark Scarbrough is for all of us who love to cook, but never seem to have enough time. Rather than a book of way-too-clever hacks, this is a collection of more than 200 ingenious recipes that supercharge your time in the kitchen without sacrificing high quality or fresh flavor.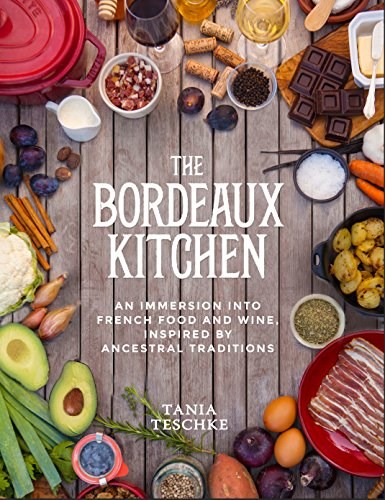 The Bordeaux Kitchen: An Immersion into French Food and Wine, Inspired by Ancestral Traditions
by Tania Teschke is a comprehensive cultural and culinary journey into the world of traditional French cuisine and French wine (adapted for paleo enthusiasts), and tips for ancestral living. Author Tania Teschke, food and wine gourmet, photographer, and lifelong student of French culture, brings you over 160 sumptuous and easy-to-follow recipes for seasonal and traditional French dishes that deliver not only the nutrition, but also the satisfaction we have been missing in our modern diet. Tania takes you on a French culinary journey to reclaim your primal connections to food and health and to each other through personal stories, striking photography and colorful tutorials.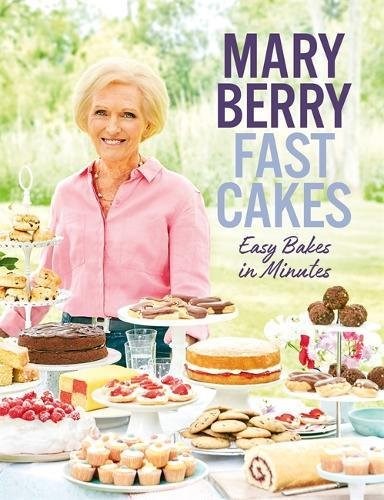 Fast Cakes: Easy Bakes in Minutes by Mary Berry is an unmissable, definitive new baking book from Mary Berry. Mary has incorporated her 'all-in-one' method of preparation into as many recipes as possible, so her recipes are faster to make than ever. Nearly 100 of the bakes take only 10 minutes to make and Mary has included small bake variations for fruit cakes, which traditionally take a long time in the oven, so you can make one even when you are pushed for time. There are scones, buns and biscuits that you can whip up for tea, traybakes and fruit loaves perfect for a school or village fete and of course foolproof cakes for every occasion from everyday recipes.
Joe Knows Fish: Taking the Intimidation Out of Cooking Seafood by Joe Gurrera, one of New York's most-beloved fishmongers, and owner of the prestigious Citarella markets, is on a mission to show us how easy it is to cook seafood. Customers tell Joe again and again that they're afraid to cook fish. They don't know how to buy it or prepare it. Enter Joe Knows Fish. This book is a roadmap for novices looking to learn the basics of sourcing and cooking fish. With his easy-to-follow recipes and experience-based tips, Joe takes the intimidation out of cooking seafood.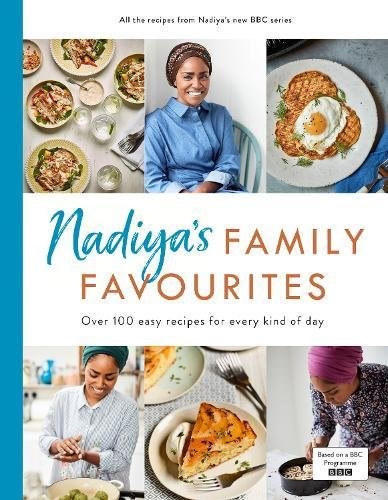 Nadiya's Family Favourites: Over 100 Easy Recipes for Every Kind of Day
by Nadiya Hussain returns to your TV and your kitchen with her new book that accompanies her upcoming BBC TV series. Here, Nadiya shares the food she loves to cook and eat with her family and friends, offering fast, easy and delicious new recipes for every kind of day. This cookbook shows you how to create the perfect dishes to complement the moments we all love, from days out with friends to big get-togethers and lazy weekends at home, as well as simple and satisfying solutions for busy weeknights and speedy showstoppers for impromptu guests.

#Bake for SYRIA: Recipe Book
by Lily Vanilli comes out in the UK and US on June 20th! Read more about this fascinating book and it's cause on my
post from April
.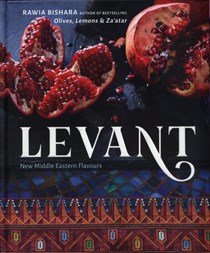 Levant by Rawia Bishara offers up more than 100 recipes that represent a new modern style. These are the very best of the dishes the author has developed over the last twenty years in her New York City restaurant for the contemporary palate. Relying on a traditional pantry (including olive oil, tahini, za'atar, sumac), she applies classic flavor profiles in updated ways to dazzling effect.
There are many other fun titles out this month and we'll cover them all in the monthly roundup including these:
Seen anything interesting?
Let us know
& we'll share it!