Why is it so hard to replicate brick oven pizzas?
July 27, 2018 by Darcie
Anyone who's enjoyed a pizza baked in a real wood-fired brick oven understands that something about this method of cooking makes the pizzas especially delicious. While dozens of pizza oven hacks are touted on websites, ranging from disabling self-cleaning oven safety latches (not recommended) to lining ovens with brick-like products, it's all but impossible to replicate the conditions of a real brick oven.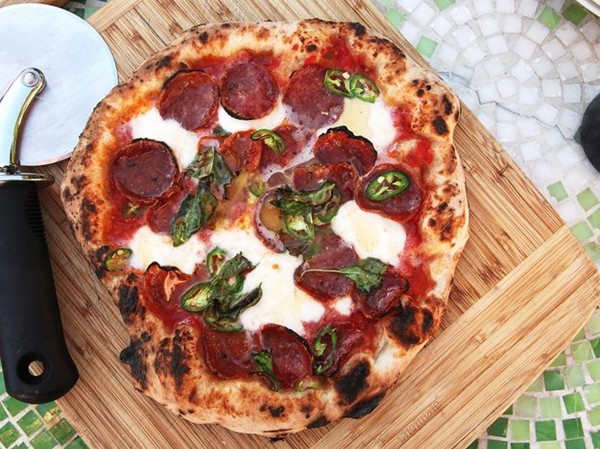 What is it about these ovens that makes the pizza so good? Science has the answer, as NPR's The Salt explains. Physicists Andreas Glatz and Andrey Varlamov wanted to find out exactly what conditions contributed to the attributes of the 'perfect' pizza. They determined that it was the thermal conductivity of the brick, with the kety being "how much more slowly brick transfers heat to the dough compared with steel."
Using a baking steel in an oven doesn't work because the steel is much more efficient at transferring heat, leading the crust to get burned before the toppings are fully cooked. Using a baking doesn't work either because home ovens don't reach the same temperatures as wood-fired brick ovens. In either case, you are missing the subtle natural smoke flavor from the burning wood.
But home cooks who lack the means or space (or both) to install a true brick oven shouldn't despair, says J. Kenji López-Alt. "You can get pretty close [to a Neapolitan pizza.]" Home ovens cannot reach the right temperature, he says. "But they do have broilers." Preheating a baking steel (or even the solid oven floor) to around 430 degrees will cook the crust, while a blast of heat from the broiler will help cook the toppings.
Photo of Pizza with hot soppressata, mozzarella, chilies, and honey from Serious Eats by J. Kenji López-Alt