Madeleine Kamman's lasting influence
August 23, 2018 by Darcie
A few weeks ago we reported the news of Madeleine Kamman's passing, and how her teaching techniques had a profound influence on her students. One didn't have to take a cooking class from her to be influenced by Kamman, as her writing also provided inspiration to generations of cooks and writers. Over at Food52, several people including Amanda Hesser and Amy Thielen recently shared how Kamman shaped their cooking and writing.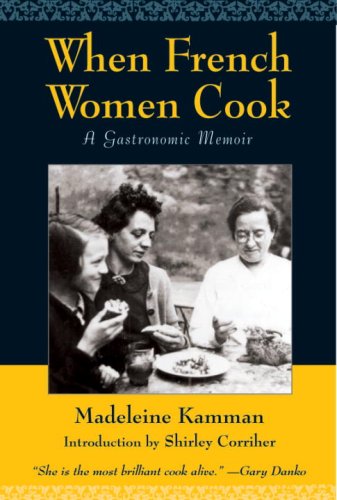 When Hesser was living and France and writing her first cookbook The Cook and the Gardener, Kamman's When French Women Cook supplied inspiration. Says Hesser, "Up until I came across her book, all authoritative French cooking came from men, and chefs specifically. Their cooking was complicated and rigid. In Kamman's book, I found a style of cooking that spoke to me."
The Making of a Cook was the tome that struck a chord with Amy Thielen, who admired the detail in the recipes and respected Kamman's authoritative tone. " I think what I liked most about her writing was her barely-disguised bossiness," Thielen says. "She didn't just suggest you truss the chicken her way; something about her tone dared you to do it differently. And I liked that."
Seen anything interesting?
Let us know
& we'll share it!