August 2018 New Cookbooks Review
August 27, 2018 by Jenny
In my part of the world (Colorado) the temperatures are cooling off a bit and soon the leaves will begin their transition to hues of yellow and orange. August is taking its exit and a new season will arrive tempting us to turn on our ovens more and bake. In Colorado, we can get snow in May and sometimes as early as late August but as we are not in the mountains, the snow isn't massive and with all our sunshine it doesn't stay around long. September through November are my favorite months, hosting crisp cool nights that are perfect for braising and weekends that cry out for baking marathons.

The remainder of this year will be a blur of cookbook releases and my Cookbooktober post contains a breakdown of the must-have titles while the more extensive 2018 Preview Post shares titles by month for the year.

Before I get to our roundup, a few housekeeping reminders:
Please make sure you have entered all our giveaways – there are some exciting promotions up and more are coming! You will note extra entries in the Rafflecopter form such as visiting our publishers' and authors' social media pages, so please show our appreciation for their efforts by paying those sites a visit. If you have any trouble entering the contests, see our step-by-step help post.
Have you joined our cookbook clubs? Read our latest summaries and come have fun with us while we cook and bake from new selections each month. We offer online recipe options so that everyone can participate.
Have you been enjoying our and ? Find out more information on this new exciting feature here and be sure to look for these buttons throughout our posts.
Last month we announced Eat Your Books Digital and shared an update this month.
If an author has events on our calendar, please look for this icon which will take you to that author's particular events.
Lastly, each Sunday, I compile a listing of Kindle cookbook deals and I update that post throughout the week when additions are made and/or deletions. Having a Kindle version available to read while traveling or making a decision to buy the hard copy is wonderful, especially at such great prices.
Now let's talk about this month. Check the blog frequently as promotions are planned for most of these titles and be sure to follow us on social media (buttons on right lower side bar on the home page – photo right) and don't forget about Google+ too. If you would like to order any of these titles, using our affiliate links (right beneath the social media buttons) or the
button on the book details page, you will help to support EYB and our indexing efforts (as well as help us to include worldwide options in some promotions). Each author that has events scheduled has a link at the end of the book blurb. Most of our titles are released in multiple regions and worldwide sellers such as Book Depository make more of these titles available to more members.

Let's get started. We have a number of exciting books out this month including our first EYBD Book Southern Baked by Amanda Wilbanks, Marc Vetri's Mastering Pizza, Jamie Oliver's new Jamie Cooks Italy and many more!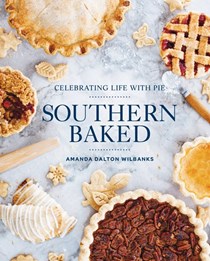 Southern Baked: Celebrating Life with Pie by Amanda Wilbanks is our inaugural EYBDigital Book! For more information on this Southern charmer, see our promotional post and enter our worldwide giveaway to win a copy for yourself. Amanda's book tour dates are on our calendar and remember if you preordered or buy this book before November 30th, you will have access to a digital version of the entire book on your EYB bookshelf after signing up on our registration page (directions are provided in our promotional post).
Martha Stewart's Pressure Cooker by the Editors of Martha Stewart Living is an essential guide for your beloved, time-saving pressure cooker. With 100 fast, flavorful recipes that will transform the way you think of weeknight dinners, you will be inspired to use your pressure cooker even more. Recipes include instructions for both types of pressure cookers (stovetop and electric), including the cult favorite Instant Pot®.
The New Art of Cooking: A Modern Guide to Preparing and Styling Delicious Food by Frankie Unsworth is a book that surprised me. I thought I would enjoy it, I didn't know I would absolutely fall in love with it. Gorgeous photographs, helpful tips and tempting recipes. I already have several of the dishes on my schedule to make and I hope my photographs are half as lovely as those shown in the book. This title was published in the UK in June of this year and is being released in the US this month.
Mastering Pizza: The Art and Practice of Handmade Italian Pizza, Focaccia, and Calzone by Marc Vetri and David Joachim is a revolutionary guide to making delicious pizza at home, offering a variety of base doughs so that your pizza will turn out perfect no matter what kind of oven or equipment you have. With transporting imagery from Italy and hardworking step-by-step photos to demystify the process, this title will help you make pizza as delicious as you find in Italy. Vetri and Joachim are masters and all their books are in my collection.
Chinese Street Food by Howie Southworth and Greg Matza is a book that will make you think, "yes I do need another book on Chinese food". The narrative, photographs and recipes are stellar and I am a huge fan of street food titles. I want to make the Deep-fried sauce noodles and every other recipe in this book. Next week we will be working on a preview.
Masala: Indian Cooking for Modern Living by Mallika Basu is a seminal Indian cookbook for a modern generation that reflects the way we live, cook, entertain and eat today. This title was released in May in the UK and is being released in the US this month. It is beautifully photographed with recipes that are approachable for the home cook.
Bake Like a French Pastry Chef: Delectable Cakes, Perfect Tarts, Flaky Croissants, and More by Michel de Rovira and Augustin Paluel-Marmont is a book that will guide even the most baking challenged to successful results. Step-by-step photographs with detailed instructions will have us all churning out croissants like a patisserie.
Northern Hospitality with The Portland Hunt + Alpine Club: A Celebration of Cocktails, Cooking, and Coming Together by Andrew Volk and Briana Volk delivers the recipes and drinks from the Portland, Maine restaurant where customers are treated like family. Features on ice fishing, shucking oysters, how to build a bonfire, and après-ski provide a sense of place and an experience as unique as the club itself. Celebrate the seasons the way those in the north do: with warmth, fun, and a sense of wonder.
The Great Grilled Cheese Book: Grown-Up Recipes for a Childhood Classic by Eric Greenspan will have you falling in love in love with the Elvis (peanut butter, bacon, bananas) or losing your head over the Ichabod Crane (Camembert with pumpkin chutney and pumpkin seed). Read more about this title and enter our giveaway open to US members.
The Art and Craft of Chocolate: An Enthusiast's Guide to Selecting, Preparing and Enjoying Artisan Chocolate at Home by Nathan Hodge, world-renowned chocolatier, teaches us the basic principles of chocolate-making at home using tools as simple as a food processor, a hair dryer, or a double boiler. In addition, he offers recipes for traditional moles from different regions of Mexico; traditional Mayan chocolate drinks; cocoa as a meat rub; and various baked goods. Be sure to enter our giveaway!
Coco Cake Land: Cute and Pretty Party Cakes to Bake and Decorate by Lyndsay Sung presents a colorful, vintage-meets-modern aesthetic that is inspired by kawaii cute, the thirty cake decorating projects in this book offer a fun and playful approach to making cakes that even novice decorators will be able to approach.
Chefs Eat Melts Too: A Pro's Guide to Reinventing Your Sandwich Game by Darren Purchese is the second title this month devoted to melty, ooey gooey sandwiches. I love everything that Darren writes and after you take a look at the recipe and photo that the Daily Beast shared you will know why I do.
Kricket: An Indian-inspired Cookbook by Will Bowlby is being released in the UK and US this month. See our UK section for more information.
Other titles of interest include:
Food & Wine Best Potluck Recipes: 100+ Recipes to Share with Family and Friends by The Editors of Food and Wine
Creole Italian: Sicilian Immigrants and the Shaping of New Orleans Food Culture (Southern Foodways Alliance Studies in Culture, People, and Place Ser.) by Justin Nystrom
Texas BBQ, Small Town to Downtown by Wyatt McSpadden and Daniel Vaughn
Sandwiches Without Bread: 100 Low-Carb, Gluten-Free Options! by Daria Polukarova
One Pan, Whole Family: 70 Complete Weeknight Meals by Carla Snyder
100 Days of Real Food On a Budget: Simple Tips and Tasty Recipes to Help You Cut Out Processed Food Without Breaking the Bank by Lisa Leake
Quintessential Filipino Cooking: More Than 75 Authentic and Classic Recipes of the Philippines by Liza Agbanlog
The Complete Cook's Country TV Show Cookbook Season 11: Every Recipe and Every Review from All Eleven Seasons
Sweet Hands: Island Cooking from Trinidad & Tobago by Ramin Ganeshram
The Ultimate One-Pan Oven Cookbook: Complete Meals Using Just Your Sheet Pan, Dutch Oven, Roasting Pan and More by Julia Konovalova
Baking for Breakfast: Muffins, Biscuits, Popovers, and Cakes for a Special Morning Meal; Sweets and Treats: Cupcakes, Brownies, Bars, and Candies to Make the Season Even Sweeter; and Party Cakes: Decadent Creations for Festive Occasions by Griffith Day and Cheryl Day are the latest three titles in the Artisanal Kitchen series from publisher Artisan. Recipes from these titles are pulled from the authors' previously released titles.
Porto: Stories and Recipes from Portugal's Historic Bolhão Market by Gabriella Opaz and Sonia Andresson Nolasco
How to Cook Without a Book, Revised Edition: Recipes and Techniques Every Cook Should Know by Heart by Pam Anderson
American Cookie: The Snaps, Drops, Jumbles, Tea Cakes, Bars & Brownies That We Have Loved for Generations by Anne Byrn
The Essential Vegetable Cookbook: Simple and Satisfying Ways to Eat More Veggies by Sammi Haber Brondo

Canning in the Modern Kitchen: More than 100 Recipes for Canning and Cooking Fruits, Vegetables, and Meats

by Jamie DeMent
Canada

Forest City: Cookbook by Alieska Robles reflects the recipes and spirit of London, Ontario. In this gorgeous book the most inspiring chefs and local producers in London got together to invite you on a journey of discovery, connection & local flavours.
Awesome Ancient Grains and Seeds: A Garden-to-Kitchen Guide, Includes 50 Vegetarian Recipes by Dan Jason and Michele Genest shares fifty vibrant vegetarian recipes featuring the garden's bounty. Ranging from the simple (Pumpkin Seed Butter Cookies) to the sophisticated (Beet and Triticale Gnocchi with Kale Pesto), the recipes in this exciting garden-to-kitchen volume will inspire readers to expand their horizons when it comes to growing and cooking grains and seeds.


UK
Kricket: An Indian-inspired Cookbook by Will Bowlby shares over 80 recipes that reinvent the classic and historic cuisine of India, creating accessible and elegant meals that are perfect for sharing at our tables. With stunning photography and recipes such as Samphire pakoras with tamarind & date chutney or Duck leg kathi roll with peanut chutney & pickled cucumber that combined flavors and textures brilliantly, this is every Indian food lover's dream book.
Sweet Street by Anna Polyviou is a sugar-coated explosion of treats that break all the rules. For example, how about a Deflated lemonade souffle or an Upside down meringue? Sweet Street was started in 2014 at the Shangri-La Hotel in Sydney to bring folks together to try new desserts and this book shares colorful, must-experience treats that will delight the pastry lover.
Jamie Cooks Italy: From the Heart of the Italian Kitchen by Jamie Oliver is a celebration of the joy of Italian food bringing the pleasure and passion of the world's favourite cuisine to your kitchen at home. Featuring 140 recipes in Jamie's easy-to-follow style, the book has chapters on Antipasti, Salad, Soup, Meat, Pasta, Fish, Rice & Dumplings, Bread & Pastry, Sides, Desserts and all the Basics you need. Jamie has a few dates in the UK on our calendar.
Tom Kitchin's Fish and Shellfish by Tom Kitchin showcases the brilliant talents of one of Scotland's favourite chefs. Tom's passion for the best and freshest produce comes to life in these pages, as he celebrates the best fruits of the sea.
Deliciously Ella: 100 Simple Vegan Recipes to Make Every Day Delicious by Ella Mills (Woodward) features the most popular, tried and tested recipes from her supper clubs, pop-ups and deli to show how delicious and abundant plant-based cooking can be. The simple vegan recipes cover everything from colourful salads to veggie burgers and falafel, creamy dips and sides, hearty one-pot curries and stews, speedy breakfasts, weekend brunches, muffins, cakes and brownies.
Cooking on a Bootstrap: Over 100 Simple Budget Recipes by Jack Monroe makes budget food fun and delicious, with 118 incredible new recipes including Fluffy Berry Pancakes, Self-Love Stew, Marmite Mac 'n' Cheese and Hot Sardines with Herby Sauce.
AU
Family Harvest: Recipes from the Garden to Feed the Family by Simone Kelly shares the author's family's food adventures – at the table, in the kitchen, and in the garden. This is a superb resource for the family cook and home gardener.
Weber's Greatest Hits: 125 Classic Recipes to Fire Up Every Barbecue by Jamie Purviance will be the summer cookbook to reach for again and again. Barbecuing has a rich history of celebration and community, with soul-satisfying food that can be enjoyed and shared by all. This comprehensive new guide to the art of the barbecue features championship-level steaks, pepper-crusted rib roasts, juicy prawns, spice-rubbed chickens and a magnificent cedar-planked salmon, as well as plenty of salads and even a grilled pineapple cake. Weber's Greatest Hits will be your backyard barbecue bible for every occasion. This title was released earlier this year in the US.