Mayo is good for more than sandwiches
August 28, 2018 by Darcie
Most of us have a jar of mayonnaise in the refrigerator, just waiting to be slathered on a sandwich. That's far from the only use for the condiment, however, as Food & Wine explains. They have five chef-recommended ways to make the most of mayo.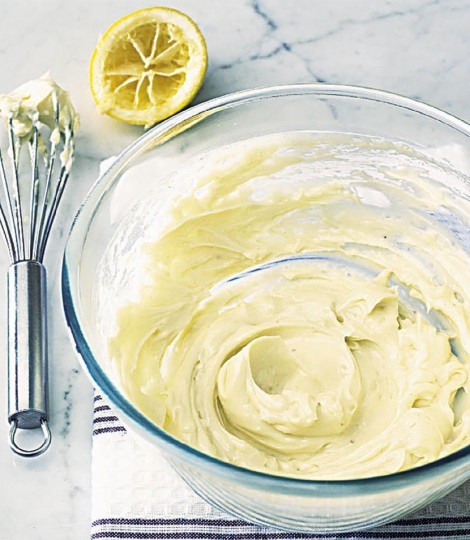 Recent articles have predicted the end of mayonnaise (allegedly millenials don't like it), but chef Scott Shroeder of Philadelphia is having none of that. He's a fan of mayonnaise, and his affection for the condiment began at a young age. "A tomato-mayo sandwich changed my world, when my grandmother first handed me one with a tomato out of her garden, on Wonder Bread," he remembers. "Such simple ingredients. It didn't take away but added to the tomatoes."
Schroeder uses mayonnaise in ways you might not have thought about, like as a substitute for egg wash for breaded meat like chicken breasts. A layer of mayonnaise allows the breading to adhere while keeping the meat nice and juicy. Mayo is also the secret to perfect grilled cheese sandwiches, he says. Schroeder offers a few more uses, including as an ingredient in decadent chocolate cake. Do you have any 'secret' uses for mayonnaise that you are willing to share?
Photo of Mayonnaise from Delicious Magazine (UK)
Seen anything interesting?
Let us know
& we'll share it!