Bong Appetit? Chefs take an interest in marijuana
August 29, 2018 by Darcie
With the expansion of recreational marijuana in several US states, entrepreneurs have looked for new ways to market their product. One popular concept is marijuana edibles, usually sold in the form of chocolates or candies. Of course, baking with marijuana is not a new concept, as almost anyone who was a college student from the 1960s onward could tell you. Most often, these collegiate baked goods were, shall we say, not very high quality (pun intended). That is all changing, as high-end chefs embrace the idea of using marijuana, creating upscale menus and even entire restaurants dedicated to cannabis cookery. NPR's The Salt takes us to California to explain.
One of the chefs working with cannabis is Andrea Drummer, who took up cooking after a career as an addiction prevention counselor. She has catered dinners for Hollywood stars and created a room service CBD menu for a New York hotel. Drummer hopes to one day open a high-end cannabis restaurant of her own. She says that working with marijuana is interesting because of the many varieties, each with its own flavor profile. "The notes you find in sour diesel are different from lemon haze, are different from OG Kush," she explains.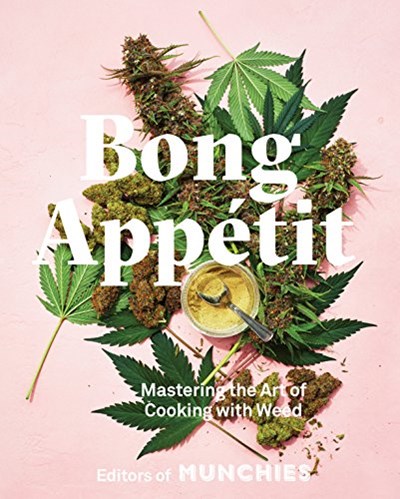 Not only are restaurants getting into the game, there are even TV programs dedicated to cannabis cookery, the Netflix competition program Cooking On High, and the Viceland show Bong Appetit. The latter show is publishing a cookbook (out this October), calling it "the Joy of Cooking for a new generation interested in making serious, sophisticated food–with weed." It joins a few dozen other cookbooks in the EYB Library that focus on marijuana. About half of those books have been published in the last five years.