Hamilton and Merriman out at The Spotted Pig
September 10, 2018 by Darcie
In June, we reported on chef Gabrielle Hamilton and her wife Ashley Merriman's surprising plans to take over The Spotted Pig, a NYC restaurant that suffered a huge blow amidst allegations of sexual assault against its owner, Ken Friedman, and investor Mario Batali. It seems that Hamilton and Merriman were not able to effect the change they had hoped to make, as today the NY Times reported that the pair are exiting the restaurant.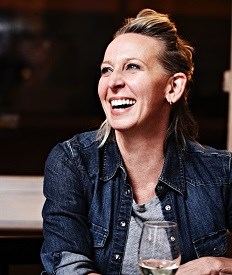 In an email to staff that was published by Eater, Hamilton told employees that she and Merriman were not able to find a way to work with Friedman to make changes they believed were necessary. "In the past few days, finally, we have come to understand that we quite simply can't reach an agreement that feels just and ethical," she said, adding, "We wanted to be the final decision-makers at the restaurant – The Buck-Stops-Here-type owners for the good / the bad / the ugly and everything that comes between in a restaurant. We can't come to an agreement with Ken about such a structure."
No one affiliated with the restaurant has publicly commented on the decision, although at least one former employee was happy to see Hamilton leave, calling her decision to step in "self-serving and opportunistic." Last month, the New York attorney general's office confirmed that it was investigating allegations of sexual harassment and workplace discrimination at The Spotted Pig.