The best streaming food programs
September 7, 2018 by Darcie
If you are looking for quality food shows to watch in between episodes of the GBBO, you should look to streaming services, which have quietly collected dozens of entertaining shows. There are now so many options it can be difficult to decide what to watch, which is why The Guardian's guide to the best in streaming food shows is so handy.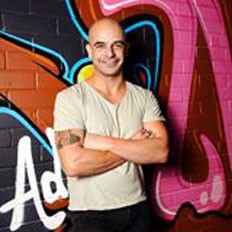 Let's take a look at a few highlights from the list. One intriguing option is Zumbo's Just Desserts, available on Netflix. Described as a "sort of Australian Bake Off,", the show, hosted by renowned patissier Adriano Zumbo, puts a group of cooks to the test in a series of intricate dessert challenges in each episode. As a bonus, Rachel Khoo is in it.
Another Netflix offering, David Chang's Ugly Delicious, takes deep dives in exploring various junk foods. Going beyond descriptions of the food itself, the progrm tackles issues "such as the links between fried chicken and racism or the US's bastardisation of fried rice." You won't want to miss the episode where Chang nearly comes to fisticuffs with a chef over a confessed love of pizza from a large commercial chain.
Amazon has some great shortform programs like Chef Tips. This show hones in on one dish or one technique and enlists a top chef to demonstrate it in just about onea minute. Chef Tips is summarized as "[p]ublic service broadcasting, brought to you by Playboy Studios."
Warning: the title of this next show is definitely NSFW. Fuck, That's Delicious from Now TV. The key here is the host, Action Bronson, who used to be a chef. The author of the article makes a bold proclamation about him, saying that if "anyone in the world will replace Anthony Bourdain, it will be Bronson." That alone should make the show worth trying.