Padma Lakshmi talks food and more
January 13, 2019 by Darcie
You probably know Padma Lakshmi from Bravo TV's Top Chef, but there is a lot more to her than just judging Quickfire challenges. She's also written or co-written several cookbooks, including 2016's The Enyclopedia of Spices and Herbs, which we reference frequently in our Spice Support columns. E. Alex Jung of Vulture recently caught up with Lakshmi for an interview in which she talks about Top Chef, her writing career, and her love of food.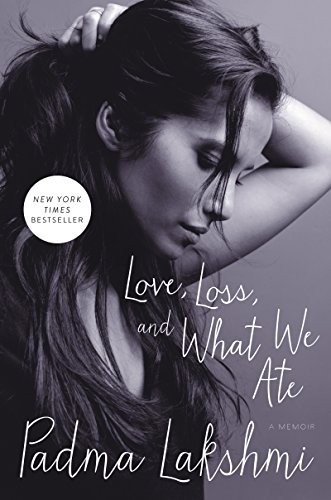 Jung notes that Lakshmi has played the role of "culinary ambassador" for years, attempting to demystify Indian cooking for a Western audience. "People are so into turmeric and ginger and all of that. It's been very gentrified and hipsterized," she says. "If it opens Americans to new flavors and ingredients that are more natural and healthy, that's fine."
Lakshmi, a former supermodel, had trouble being taken seriously in her role on Top Chef. She doesn't find it difficult to reconcile her modeling career with her culinary career, however. A disparaging article from the second season of Top Chef that focused on her appearance rankled Lakshmi, but she makes no apologies for her cheeky 2009 commercial for a fast casual restaurant. "Food is sexual, so I'll stand by my goddamned commercial. I don't care!" Lakshmi declares. She is receiving the respect she deserves for her culinary knowledge, she says. Recently David Chang met with her to ask her about Indian food, and she is working on another book project. If you are curious about what is going to be in that next volume, you'll have to keep wondering – Lakshmi won't say what the book is about.