What is black vinegar?
January 2, 2019 by Darcie
If you've ever visited an Asian grocery or well-stocked Asian foods section at a large supermarket, you may have stumbled across Chinese black vinegar. If you were curious as to what it is and how to use it, wonder no more. Black vinegar is a condiment that warrants space alongside other vinegars, and is useful in a variety of applications.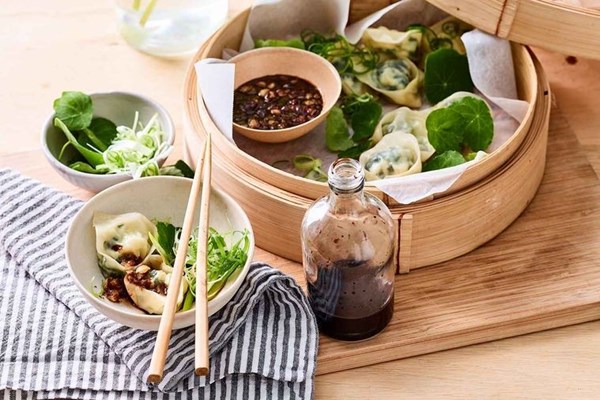 Black vinegar has often been compared to balsamic vinegar, and it resembles it in appearance with its dark color (hence the name). The flavor is complex, although it veers more to smoky than balsamic's sweet essence. The condiment hails from Chinkiang province, although there is a very different and less common black vinegar from Shanxi province. It is traditionally made from rice, but can also be made from wheat, millet, sorghum, or a combination of these grains.
To my admittedly Western palate, black vinegar's closet analog is Worcestershire sauce. The condiment is used in many applications, from adding depth to a braising liquid to serving as a dipping sauce. The EYB Library can provide inspiration for making use of little-known ingredients. Here is a handful of recipes that use black vinegar in many different ways:
Seen anything interesting?
Let us know
& we'll share it!