January 2019 New Cookbook Summary
January 23, 2019 by Jenny
This year promises to be rich with a wealth of cookbooks as evidenced in my constantly evolving 2019 Cookbook Preview Post. And you may notice a book listed under July with my name attached to it. Yes, that's me! 101 Things to Do with a Bundt® Pan will be published on July 2nd. Get your Bundt® pans ready for a collection of sweet and savory recipes.
With the constant influx of cookbooks there are a few titles from 2018, I'd like to tell you about before we tackle January's publications. Each month, I hope to bring you a look into a few books that may have escaped our attention.
Gnocchi, Solo Gnocchi: A Comprehensive Tribute to Italy's Other Favorite First Course by Christine Y. Hickman is a book that I was recently made aware of by a friend. It is stunning and the book one needs for mastering gnocchi. We will be having a worldwide promotion for this title soon, but for now look inside with our
Special Guest: Recipes for the Happily Imperfect Host by Annabel Crabb and Wendy Sharpe is a title I ordered just from the book's description. I immediately fell in love with the recipes, photographs and spirit of the book. As the author says, hosting isn't about showing off but delighting others. I am not one to "show off" but I do stress that everything won't be perfect. Perfect is overrated, good food and gathering around the table is what is most important.
Honey Salt: A Culinary Scrapbook by Elizabeth Blau and Kim Canteenwalla invites readers in to share their travels as they hunt for truffles, pick blueberries and dig for clams. The husband and wife duo's Las Vegas restaurant, Honey Salt, has menu items inspired by their experiences. The photography here is stunning, the recipes exciting and the wealth of information shared from composing a cheese platter to setting up a bar is perfect for novice and experienced cook alike.
A few housekeeping reminders for new members:
Be sure you have checked out our new EYBD Page which has been updated with many new titles for 2019.
Have you entered all our giveaways? If you have any trouble entering the contests, see our step-by-step help post. Just a reminder – you do not need to be a paid member to enter our contests. We have a special forum post where I post the links to expired promotions that provide the winners that Rafflecopter has chosen. This post is in addition to my email notifications.
Have you joined our cookbook clubs? Read our latest summaries and come have fun with us while we cook and bake from new selections each month. We offer blast-from-the-past favorites and online recipe options so that everyone can participate.
If an author has events on our calendar, please look for "Events" link at the end of each blurb.
Lastly, each Sunday, I compile a listing of Kindle cookbook deals and I update that post throughout the week when additions are made and/or deletions.
Now let's talk about this month. Check the blog frequently as promotions are planned for many titles and be sure to follow us on social media (buttons on right lower side bar on the home page – photo right). If you would like to order any of these titles, using our affiliate links (right beneath the social media buttons) or the
button on the book details page, will help to support EYB and our indexing efforts (as well as help us to include worldwide options in some promotions). Most of our titles are released in multiple regions and worldwide sellers such as Book Depository make more of these titles available to more members.
I have been tagging books as EYB Picks: USA Pick, UK Pick, Canada Pick, Australia Pick, and New Zealand Pick. These search links will direct you to books that are favorites. I will continue to add these designations as I come across beloved titles or new additions to the library.
USA
A Baker's Passport: Recipes for Breads, Savory Pies, Vegetarian Dishes, Tarts, Cakes and Cookie Classics by Susie Norris is a greatest-hits tour of regional baking from the award-winning culinary travel blogger of Food Market Gypsy. Here Susie covers breakfast, breads, sandwiches, sweet & savory pastries, classic cakes, cookies and confections. With a range of recipes from easy to advanced, these are the classic baking items you've heard of, with tips on techniques and stories from their homelands.
Family Table by Robert Irvine brings together more than 50 of the celebrity chef's favorite family-style recipes. With these delicious and easy-to-make meals come his reflections on how to create strong family bonds by coming together in the kitchen and at the dinner table.
The Clean Plate: Eat, Reset, Heal by Gwyneth Paltrow shares recipes that focus on delicious flavors and clean ingredients – pillars that have launched the celebrity's cookbooks to bestseller status. Now she's back with her most ambitious cookbook to date: a collection of 100-plus recipes and customizable meal plans that offer taste, simplicity, and targeted health benefits.
Clean Enough : Get Back to the Basics and Leave Room for Dessert by Katzie Guy-Hamilton delivers equal helpings of healthful, effortless entrées and satisfying treats, all made with natural, whole ingredients and accessible techniques.
Instant Pot Fast & Easy: 100 Simple and Delicious Recipes for Your Instant Pot by Urvashi Pitre, the author of the top-selling Indian Instant Pot Cookbook returns with a book devoted to boldly flavored and internationally-themed recipes. As with all of the author's recipes, the focus is on whole foods instead of artificial convenience ingredients, so the recipes are delicious, easy, and healthful too.
The Good Food: A Cookbook of Soups, Stews, and Pastas by Daniel Halpern and Julie Strand is a reprint of the classic 1985, The Good Food. This title shares almost two hundred recipes, including not only the quintessential examples of each cuisine, but also unusual dishes that provide surprising gastronomic rewards.
My Indian Kitchen: 80 Authentic, Easy and Nourishing Recipes for Your Family by Swayampurna Mishra embodies Swayam's outlook on cuisine and invites audiences of any background to enjoy the bold flavors and simplicity that cooking Indian can provide.
The Plantiful Plate: Vegan Recipes from the Yommme Kitchen by Christine Wong, creator of yommme.com, shows how easy it is to prepare hearty, satisfying vegan (and gluten-free) dishes bursting with color and flavor. With a mix-and-match approach, these recipes offer maximum flexibility to account for individual tastes, diets, allergies, and perhaps most importantly, what happens to be in your kitchen that day.
New Pizza by Stefano Manfredi is one of our EYBD titles that has been published in the US this month (previously released in Australia in 2017). For more information on this book, please see our review and giveaway post.
A Whole New Way to Eat by Vladia Cobrdova is another EYBD title that has been published in the US this month (previously released in Australia in 2017). For more information on this book, please see our review and giveaway post.
The Crock-Pot Ladies Big Book of Slow Cooker Dinners: More Than 300 Fabulous and Fuss-Free Recipes for Families on the Go by Heidi Kennedy and Katie Handing and Sarah Ince features 275 recipes – over half of which are brand new and not available on their popular website. The Crock-Pot Ladies use easy-to-shop-for, available-anywhere ingredients to build terrific soups and stews, dips and spreads, sides and casseroles, and, especially, protein-packed main courses for big appetites. Experts at cooking for the freezer, the ladies serve up 25 freezer meal plans, covering 5-, 7-, and 10-day plans, that use the many freezer-friendly recipes in the book. Will be an EYBD title.
The New 500 Low-Carb Recipes: 500 Updated Recipes for Doing Low-Carb Better and More Deliciously by Dana Carpender is an update of the author's popular cookbook. Low-carb cooking has evolved. A decade ago, low-carb menus relied on ingredients like artificial sweeteners, unhealthy vegetable oils, protein additives, and processed foods from grocery store shelves, like low-carb branded snack bars and packaged meals. Today's low-carb cooking is influenced by larger food movements, such as clean eating; farm-to-table ingredients; higher fat ratios, thanks to the popularity of ketogenic diets; and less stigmatization of foods that have substantial inclusion in a low-carb diet, namely animal foods and saturated fat due to the growth of the Paleo and traditional foods movements. Will be an EYBD title.
Amazing Mexican Favorites with Your Instant Pot: 80 Tacos, Burritos, Fajitas and Other Flavor-Packed Recipes by Emily Sunwell-Vidaurri and Rudy Vidaurri brings us the flavors of Mexico at home with minimal effort and time by harnessing the power of your Instant Pot®. Simply toss meat, spices and veggies into the pot, and in a matter of minutes, you'll be sitting down to mouthwatering tacos, burritos, fajitas, tamales and more, packed with hearty fillings and your favorite toppings.
Keto Cooking with Your Instant Pot: Recipes for Fast and Flavorful Ketogenic Meals by Dr. Karen S. Lee is a versatile collection of recipes to help you enjoy all the benefits of the Keto diet, without time-consuming meal prep and planning. Whether your goal is to lose weight, boost your energy or adopt an allaround healthier lifestyle, make your life easier with low-carb, high-fat, sugar-free dishes that the whole family will love. Plus, all of the recipes are made with common, affordable ingredients found in any well-stocked pantry.
Cali'flour Kitchen: 125 Gluten-Free Recipes for the Carbs You Crave by Amy Lacey will reintroduce favorite foods they have long forsaken but now reinvented to include at least a full serving of vegetables. With more than 125 recipes and photographs, plus a detailed how-to section on creating cauliflower crusts, rice, crisps, wraps, and zoodles in home kitchens.
Super Powders: Adaptogenic Herbs and Mushrooms for Energy, Beauty, Mood, and Well-Being by Katrine Van Wyk Natural, health coach, explains how supplements made from berries, mushrooms, herbs, and other plants that can help the body (and mind) adapt to stress. These "adaptogens" work towards restoring balance, enhancing focus and stamina, boosting energy, and improving mood. Here the author takes 20 adaptogens and describes what they are and how to use them.
Cook's Country Magazine 2018 is a durable hardcover compilation of all six issues of Cook's Country magazine from the past year! Featuring over 250 easy-to-make, family-friendly recipes, 170 brutally honest product ratings, and 150 amazingly effective quick tips and shortcuts, plus a detailed index to help you quickly locate what you're looking for.
3-Step Slow Cooker Cookbook: Delicious, Hassle-Free Homemade Meals by Drew Maresco, the editor in chief of BestRecipes magazine, shares custom-designed dishes that condense meal prep time, so all you have to do is toss the ingredients into your slow cooker and get back to your busy routine!
Air Fryer Perfection: From Crispy Fries and Juicy Steaks to Perfect Vegetables, What to Cook & How to Get the Best Results from America's Test Kitchen helps us obtain the best possible results from our air fryer as well as teaching us the best ways to use it (not just frying!) with 75 fast, convenient, great-tasting recipes.
Poh Bakes 100 Greats by Poh Ling Yeow is one of our EYBD titles that has been published in the US this month (previously released in Australia in 2017). For more information on this book, please see our review and giveaway post.
The High-Protein Vegan Cookbook: 125+ Hearty Plant-Based Recipes
by Ginny Kay McMeans highlights the ins- and- outs of vegan protein, including how to build muscle and lose weight, the best foods to eat to achieve a strong, healthy body, and recipes for DIY seitan. With more than 125 protein-rich, plant-based recipes, McMeans proves that vegans don't have to skimp on this important nutrient.
Milkwood: Real Skills for Down-to-Earth Living
by Kirsten Bradley and Nick Ritar is
a valuable resource filled with the skills and facts to get you inspired and started on living a handmade, home-grown life. From growing your own vegetables to cultivating mushrooms, it is all here packed along with recipes and photographs that will guide you along the way. This title i
s one of our
EYBD
titles that has been published in the US this month.


CANADA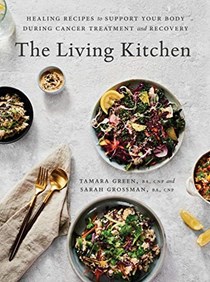 The Living Kitchen by Tamara Green and Sarah Grossman shares nearly 100 nourishing recipes designed to combat side effects related to cancer therapy, this book is an essential resource for anyone experiencing cancer, undergoing treatment, or in remission. This title contains beautiful photography and recipes that can benefit anyone including Middle Eastern spiced chicken, Miso sesame glazed cod and Thai coconut soup.
UK
Chetna's Healthy Indian: Everyday Meals. Effortlessly Good for You by Chetna Makan contains recipes using straightforward methods, very few ingredients, crowd pleasing flavours, nourishment and comfort. It draws upon inspiration from Chetna's family and friends, creating realistic recipes for midweek, after work, busy weekends or when you simply want to look after yourself with wholesome food.
Midnight Chicken: And Other Recipes Worth Living by Ella Risbridger is a cookbook. Or, at least, you'll flick through these pages and find recipes so inviting that you will head straight for the kitchen: roast garlic and tomato soup, uplifting chilli-lemon spaghetti, charred leek lasagne, squash skillet pie, spicy fish finger sandwiches and burnt-butter brownies. It's the kind of cooking you can do a little bit drunk, that is probably better if you've got a bottle of wine open and a hunk of bread to mop up the sauce. But if you settle down and read it with a cup of tea (or a glass of that wine), you'll also discover that it's an annotated list of things worth living for – a manifesto of moments worth living for.
Clodagh's Suppers: Suppers to Celebrate the Seasons by Clodagh McKenna shares the author's advice and experience so that you too can create stunning suppers that take advantage of the best seasonal produce. Including the best ways to prepare, what to serve and her handy tips for finishing your meal in style. This title is being released in the US in April.
Jackfruit and Blue Ginger by Sasha Gill is more than a vegan recipe book, it is a collection of Asian favourites with a vegan twist. When Sasha Gill turned vegan, she didn't want to miss out on the vibrant flavours of her favourite Asian dishes – so she got to work 'veganising' them. She includes traditional sweet treats such as Pandan and coconut dumplings, Cardamom-infused kulfi, Mango sticky rice and Vegan Hong Kong 'egg' tarts. This book will be released in the US in March under the title: East Meets Vegan: The Best of Asian Home Cooking, Plant-Based and Delicious.
Chinese Takeaway Cookbook: From Chop Suey to Sweet 'n' Sour, Over 70 Recipes to Re-Create your Favourites by Kwoklyn Wan Kwoklyn is a third-generation Chinese chef: BBC (British-Born Chinese). He's also the brother of TV celebrity Gok Wan and both boys grew up working in their family's Cantonese Restaurant in Leicester in the 1970s. He has spent years perfecting recipes for Chinese dishes that taste like the ones from your local takeaway kitchen or restaurant. The book features 70 classic dishes, everything from sweet and sour chicken to char siu, prawn toast to chop suey, egg-fried rice to crispy seaweed – and most of them can be on the table in 20 minutes or less. Cook up a storm at home with Kwoklyn's fabulous take on food from the takeaway.
15 Minute Vegan: On a Budget: Fast, Modern Vegan Food That Costs Less by Katy Beskow features 100 recipes for home cooks who want to create effortless, fast and delicious vegan food, without the price tag often associated with vegan cooking. All of the ingredients can be purchased in supermarkets and every recipe is ready in 15 minutes or less. (US 2/2019)
The Secret of Spice: Recipes to Help You Live Longer, Look Younger and Feel Your Very Best by Tonia Buxton reveals the secret to a happier, healthier, spicier you through her spice-based recipes and home remedies. Tonia shows you how to turn seemingly simple spices into delicious meals, beauty products, and powerful potions that will help you live longer and feel better, naturally.
Good Food Eat Well: Vegan Meals
features 10 delicious plant-based dishes. With genius combinations of veggies, fruits, pulses, grains and nuts, this recipe collection takes the pressure off plant-based cooking and will help you serve up versatile meals that will have the whole family happy to eat vegan – from fresh and fun layered salads, to hearty mains and tempting treats.
Fresh Veggie Kitchen: Natural, Nutritious and Delicious Wholefood Recipes to Nourish Body and Soul
by Charlotte and David Bailey Featuring over 60 recipes for wholesome vegetarian and vegan meals, including breakfasts and drinks, many of the recipes are presented as easy-to-eat bowl-food (all the nutrients you need for a healthy meal in one), or can be cooked in a single pot (ideal if you are away holidaying or camping at a festival). Featuring plenty of information on the benefits of grains, cereals, pulses, nuts, seeds and fruit and veg, the recipes offer a full range of enticing meals, drawn from an international repetoire.
30 Days of Vegan: A Whole Month of Delicious Recipes to Make Going Vegan a Breeze
by Catherine Kidd is an easy, healthy and money-saving plan to make your first 30 vegan days a breeze.
AUSTRALIA
Farmer: Recipes and Stories From the Land by Jody Vassallo is a collection of recipes and stories from the heart of rural Australia, created with love by some of Australia's best loved chefs, and by farmers, families and friends in the industries that understand the importance of the food we eat and where it comes from.
Easy Keto: 70+ Simple and Delicious Recipes by Pete Evans shares keto recipes that are quick, easy to make and full of bright, fresh flavours.
Vegan.: Recipes for a More Delicious Life by Kyra De Vreeze shares 40 recipes that are mouth-watering, homemade and nutritious. Most are simple, some are indulgent and all are made with natural, preferably seasonal ingredients.
NEW ZEALAND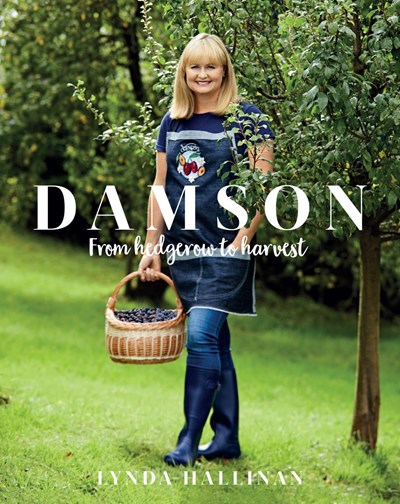 Damson: From Hedgerow to Harvest by Lynda Hallinan pays loving homage to the heirloom English damson plum, with practical growing advice and 75+ recipes. The former NZ Gardener editor, author, broadcaster, amateur home-brewer, pickler, preserver, part-time farmer, occasional farmers' market stallholder and mad-keen gardener, Lynda Hallinan has spent half her life writing about her passion for plants.