Are you all in for Veganuary?
January 6, 2019 by Darcie
With a new year comes new resolutions, and for a growing number of people that means eating less meat. One trend that's been around for a few years now and that seems to be gaining momentum in this area is going vegan for the first month of the year. Known as Veganuary, the practice helps people jumpstart their healthy and ethical eating goals.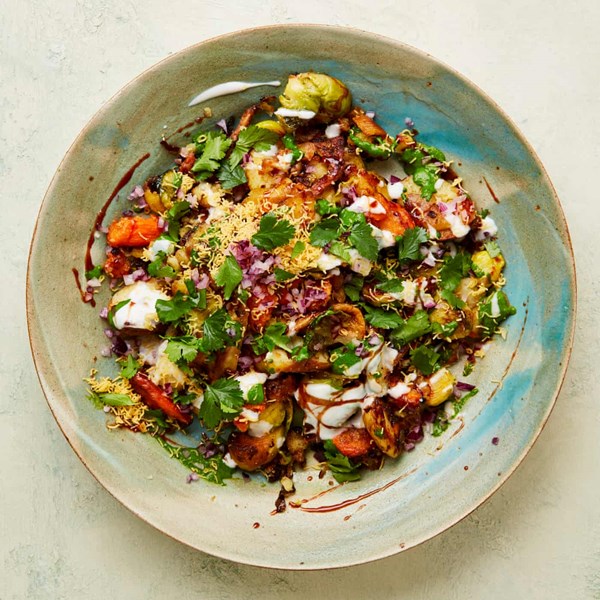 If you have thought about attempting this but were intimidated because it would be difficult to find enough tasty recipes to make it all the way through the month, a plethora of sites offer meal plans and recipes to assist your vegan adventure. You may want to begin with the seminal website veganuary.com, which aims to inspire people to try a vegan diet for the month of January and beyond.
Other sites offer recipes inspired by chefs and bloggers. Currently The Guardian features a truffled mushroom pate that sounds tantalizing and BBC Good Food features a slate of vegan recipe collections from soups to comfort food and even cake. Cooking Light boasts a complete guide to Veganuary, and Jamie Oliver presents his favorite vegan recipes for the occasion. If nothing in these collections suits your fancy, browse the EYB Library's 35,000+ vegan recipes. Use the filters to narrow down your search to find main dishes, sides, desserts and more.
Photo of Leftover roast vegetable chaat from The Guardian Feast Supplement by Meera Sodha
Seen anything interesting?
Let us know
& we'll share it!