Items that even chefs don't make from scratch
January 7, 2019 by Darcie
Sometimes I like to dive deep into a culinary creation, making everything I can from scratch. However, there are a few items that I haven't really given much thought to making – ketchup immediately comes to mind. It turns out that even though they spend their days creating complex dishes where they tweak every flavor, chefs also take shortcuts, especially at home. Food and Wine talked to several chefs about what they won't make from scratch.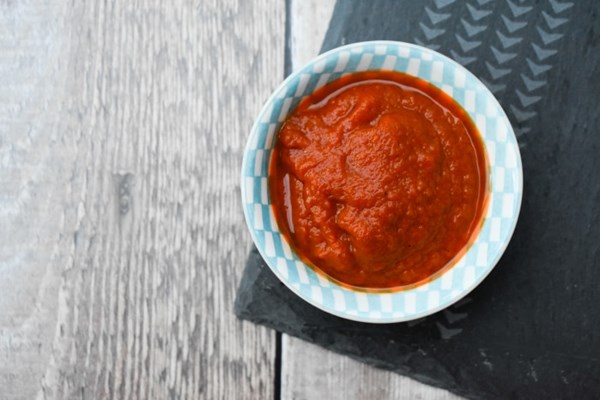 Turns out I'm in good company – chefs Alex Guarnaschelli and Norman Van Aken both think store bought ketchup is better than homemade. You might not expect Daniel Boulud to prefer buying versus making a condiment, but he uses purchased tapenade instead of making it himself. "Usually, tapenade is made with small olives from Provence, which are pain to pit," he says.
It isn't just condiments that chefs leave to others. "It's kind of embarrassing because I'm known for my fried chicken, but I live for Publix fried chicken," confesses chef Michelle Bernstein. Brad Kilgore – chef, restaurateur and founder of Kilgore Culinary Group – buys bacon and smoked salmon. "Both of these are really tough to do in your apartment or house, and there are really tasty, high-quality versions of both available just about anywhere," he says.
Photo of Easy homemade chipotle ketchup from Tinned Tomatoes by Jacqueline Meldrum
Seen anything interesting?
Let us know
& we'll share it!