February 2019 Eat Your Book Cookbook Club Summary
February 25, 2019 by Jenny
We have an incredible community here at Eat Your Books that has flowed into our Eat Your Books Cookbook Club and Sweet Eat Your Books Cookbook Club, places where we share our successes and fails in cooking and baking from specific cookbook titles.
This month we've been cooking from the following titles:
And, desserts are still being churned out in our second group that is working through Ottolenghi's Sweet.
The photos below are just a few of the beautiful shots our members have been sharing; visit each group for more inspiration. Do not forget to also upload your photos and add your notes to your bookshelf at Eat Your Books. Instructions on uploading your photos and links to other helpful articles can be found here.
A few announcements before we share some highlights from this month's options:
Be sure to check out our 2019 Cookbook Preview Post!
Please make sure you have entered all our giveaways.

Our EYBD Page has been updated with additional titles for 2019!
We polled our members and April through June selections are shared at the bottom of this post.
Now to this month's highlights:
This month I made recipes from Season (Curry leaf popcorn chicken) and SUQAR (Honey-citrus madeleines and Ricotta fritters) and they were fantastic. I have a Pie Squared recipe planned for midweek. Other members have shared photos for Season in the group and uploaded those photos at EYB here.



Kimberly K made the "Chicken thighs with cherry fennel bbq sauce from Season. I really liked trying new flavors in this sauce. Delicious."
Robin C made the "Chicken pot slab pie from Pie Squared. It was fantastic"
Anastasia B made the Warm lentil salad recipe from Leite's Culinaria, "
This is a wonderful, velvety side dish. Delicious, subtle flavor. I omitted the bacon… just wasn't feeling it. I honestly think that it would have overwhelmed the flavor. I will make this again."
Mabel S made: "the Dungeness crab with cellophane noodles from Slanted Door….We have been cooking this dish for many years from an article about Charles Phan which was slightly different than in the cookbook. For this I followed the cookbook. It is a very easy recipe! Highly recommend as it is a family favorite."
There are many other wonderful photos
in the group
.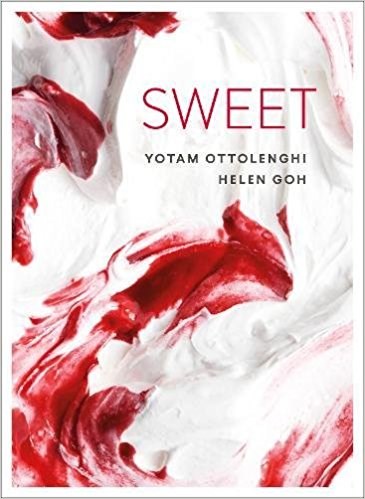 Eat Your Books Sweet Cookbook Club
Sweet – Ottolenghi (see the group for even more photographs).
Darcie B "I finally made the Coffee and walnut financiers. They are good, but I am not getting much walnut flavor. Maybe some walnut oil with the browned butter would help. I'm taking them to a get together this evening – let's see what the neighbors think of them!" (The neighbors loved them!)
Next month's selections are:
April


May
June